Trailer
Venom: Let There Be Carnage Trailer
---
Tom Hardy is back as Eddie Brock in the Venom sequel that promises to bring Carnage.
Article Published on 10.05.2021
Sink your teeth into the trailer that catches up with Tom Hardy's Eddie Brock sometime after the events of the first film where he now lives in relative harmony with the symbiote inside him. Messy breakfasts, insatiable hunger, and a whole lot of attitude aside, Eddie and his anti-hero alter-ego Venom have made peace, but all that is about to change when a villain and the true star of the trailer re-enters his life. Following the sneak peek in the final moments of the first film, Woody Harrelson makes his menacing introduction as crazed serial killer Cletus Kasady, who clearly shares some history with Eddie. After surviving a lethal injection, the red symbiote inside him is awakened and all hell breaks loose as Carnage is revealed and truly lives up to his reputation by, well, causing carnage. Now, Eddie and Venom must work together to bring down a terrifying new enemy. Directed by Andy Serkis, the Venom sequel reunites returning cast members Michelle Williams, Naomie Harris, and Reid Scott and sees Stephen Graham make his Marvel debut as a police officer caught up in the chaos.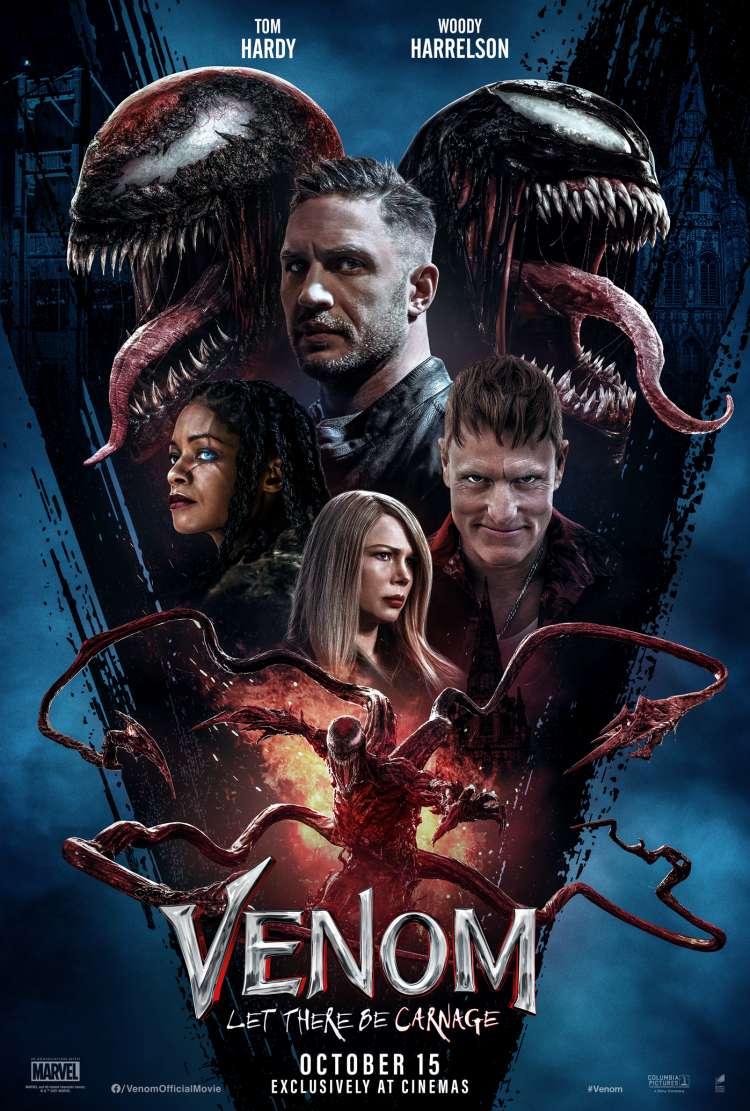 Venom: Let There Be Carnage
Chaos Soon Comes
CLICK TO FIND OUT MORE
15