Trailer
Venom: Let There Be Carnage New Trailer
---
Eddie Brock faces threats on multiple fronts as comic book chaos reigns in the new trailer for the Venom sequel.
Article Published on 02.08.2021
Full of plenty of thrilling new footage from the upcoming sequel to sate every fan's appetite, the frantic new trailer focuses on the relationships at the heart of the story. There's, of course, the ongoing squabbling between Tom Hardy's Eddie Brock and the belligerent and bloodthirsty symbiote living inside him. There's also an awkward reunion between Brock and his ex (and now engaged) girlfriend played by Michelle Williams. But by far the biggest and most dangerous bond Brock must contend with is when he comes face to face with serial killer Cletus Kasady. Woody Harrelson's villain dominates the trailer as it's revealed that he's out for revenge and transforming into the dangerous and disgusting red symbiote – that even Venom finds too scary to fight – allows him to fulfil his dream of unleashing carnage. The trailer also comes with a first real look at Naomie Harris' Shriek and though her role in the chaos isn't clear, it's instantly obvious she'll be making a lot of noise. Hungry for more? You'll have to wait until Venom: Let There Be Carnage comes exclusively to cinemas on October 15.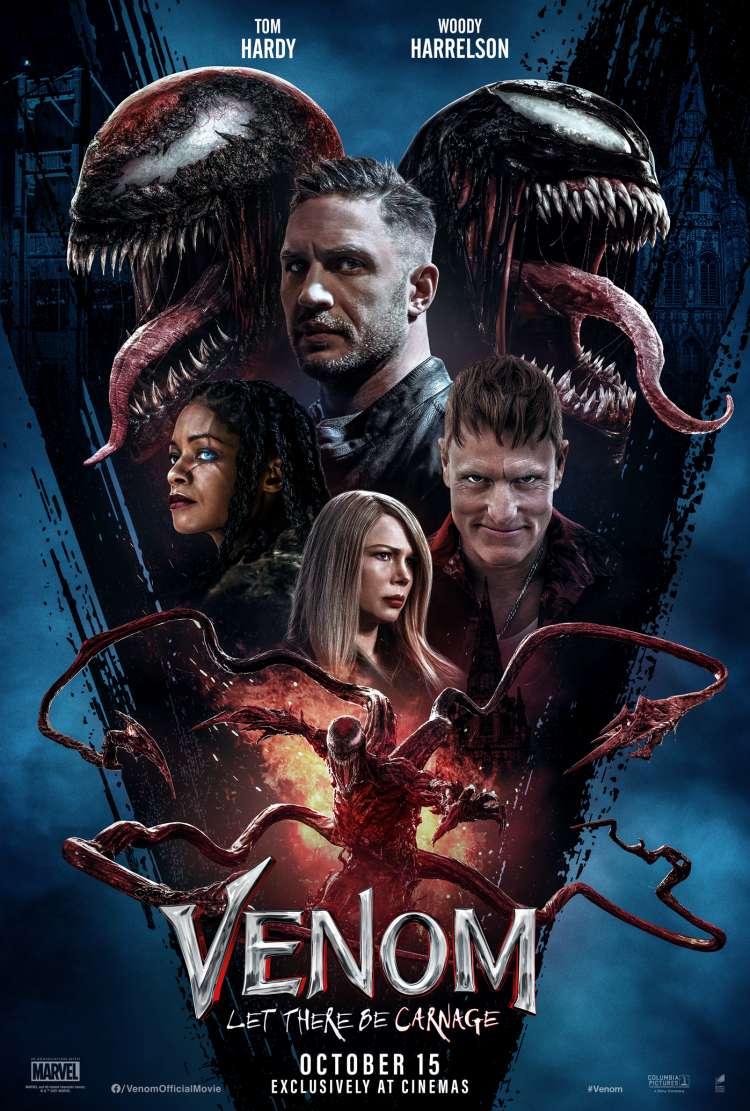 Venom: Let There Be Carnage
Chaos Soon Comes
CLICK TO FIND OUT MORE
15