Trailer
Top Gun: Maverick Trailer
---
It's time to turn and burn with a brand-new trailer for the long-awaited Top Gun sequel.
Article Published on 29.03.2022
The wait for Maverick's much-delayed return to the big screen is nearly over and as fans count down to the release, a new trailer soars in to satiate their need for speed. The thrilling trailer features a goosebump-inducing soundtrack, Tom Cruise looking as cool as ever back in the cockpit, and new footage of incredible flight sequences, but it also shows the human drama at the heart of the long-awaited sequel that's sure to take your breath away. The trailer introduces the fresh-faced recruits joining the Top Gun academy before they meet their new teacher. Finding himself in a role he never would've expected, thanks to a good word from his former-enemy-turned-respected-friend Iceman aka Admiral Tom Kazansky, Maverick must put his past behind him to pass his skills onto a new generation. But it promises to be just as bumpy a ride for the new recruits as it is for their mentor who is forced to confront the ghosts of his past as his class includes Miles Teller's Lt. Bradley Bradshaw aka Rooster, the son of Maverick's late friend Goose. Nobody is better at pulling off death-defying manoeuvres and Maverick faces his toughest challenge yet as he must navigate his newfound role and sky-high expectations. Top Gun: Maverick finally flies into cinemas May 25.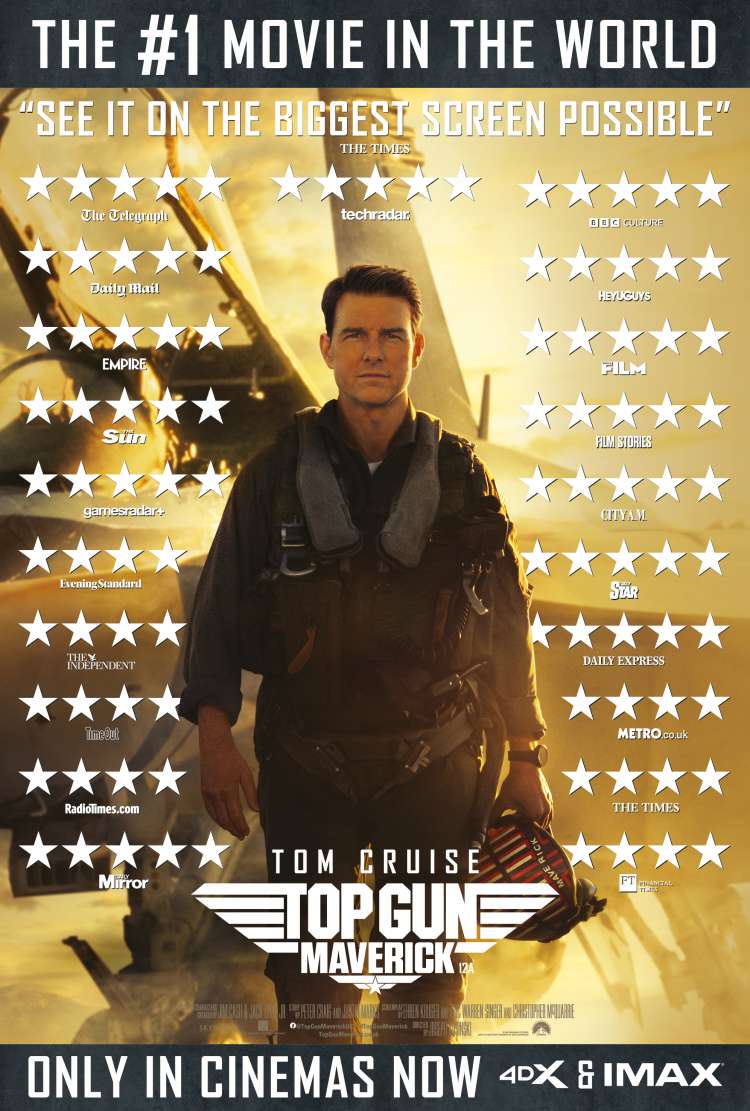 Top Gun: Maverick
See you in the sky
CLICK TO FIND OUT MORE
12A