News
Top Gun: Maverick takes flight to November
---
The Top Gun sequel sets a new release date as Paramount shake up their schedule.
Article Published on 10.04.2021
Top Gun: Maverick's journey to the big screen has been about as bumpy as one of Maverick's breakneck flights, but after suffering several setbacks, it seemed that the much-delayed Top Gun sequel was firmly set as one of the biggest films of the summer. Unfortunately, Paramount has announced that it's taken off again and will now touch down in cinemas on November 19. This spot was previously held by another Tom Cruise sequel – Mission: Impossible 7 – which leaves 2021 for a release in May next year. But before you start thinking about the possibility of two Mission: Impossible films in one year, the eight entry in the Ethan Hunt saga has also moved and will now release in July 2023. Those concerned about a lack of summer release will be pleased that Paramount has brought Snake Eyes forward from October to occupy the spot Top Gun: Maverick departed on July 23. While almost nothing could replace or match the appeal of the Top Gun sequel, the G.I. Joe spin-off origin story is still an exciting summer blockbuster and promises enough big action to blow up the big screen and make the waiting a little easier. Meanwhile, the still-untitled fourth Jackass film takes its place meaning Johnny Knoxville, Steve-O, and co will be back to cause chaos on October 22. More changes were announced for releases further down the line with the real headline maker being an untitled Star Trek movie being set for June 2023. The dates that have been announced are for the US so further details about specific dates for the UK and potential previews will be confirmed soon.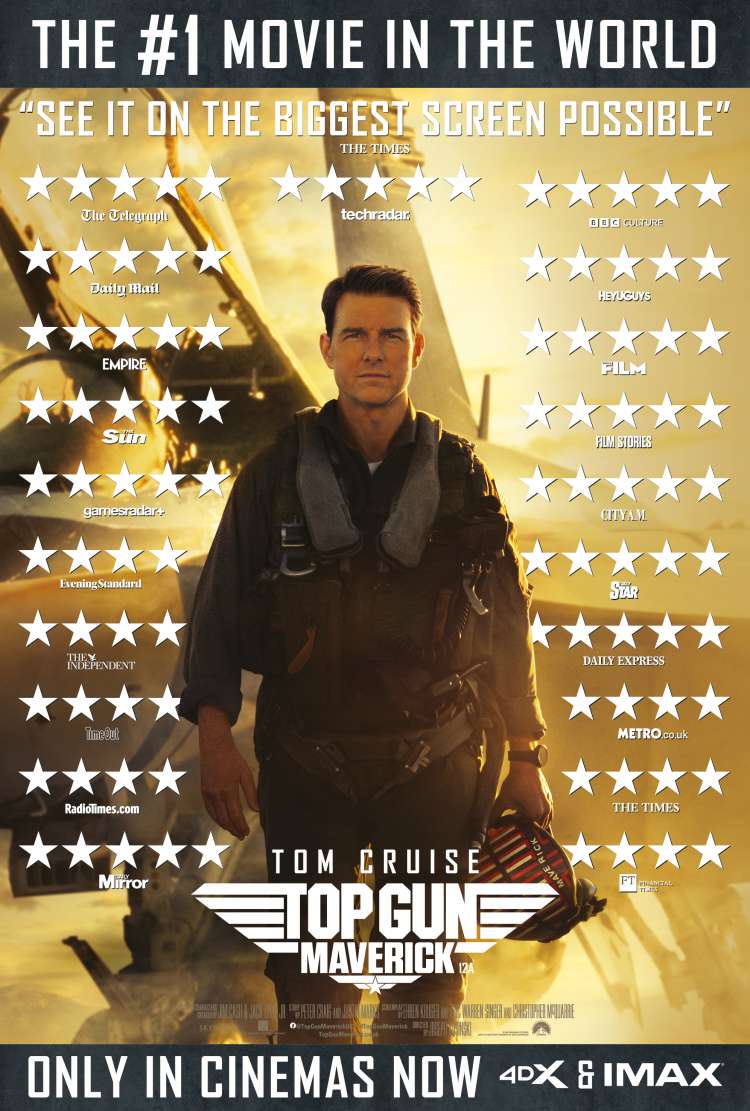 Top Gun: Maverick
See you in the sky
CLICK TO FIND OUT MORE
12A