Feature
It's About Time
---
The Waiting Is Finally Over. Christopher Nolan is back to light up the big screen with his latest science-fiction spectacle,
Article Published on 06.08.2020
Words Lee Curtis
Be it the tick-tocking tension drummed up in The Dark Knight Trilogy and Dunkirk or the complex contemplations of time-twisting thrillers Memento, Inception, and Interstellar, the thematic thread that runs through Nolan's films is time.
In typical Nolan fashion, Tenet is shrouded in secrecy, but we do know that it revolves around the world of international espionage and it's all about time.
But it's not a time travel movie – save that for Bill & Ted – Tenet is about time inversion.
Exactly what that means remains a mystery, but we do have an idea of how it will play out onscreen as trailers gave glimpses of explosive action set pieces playing in reverse. Tenet could quite possibly be the most mindblowing film we've seen from Nolan yet!
At the centre of the story is John David Washington's unnamed hero, a man who, armed with only one word "Tenet", sets out to save the entire world from global catastrophe. Starring alongside Washington is an international ensemble including Robert Pattinson, Elizabeth Debicki, Aaron Taylor-Johnson, Clémence Poésy, Kenneth Branagh, and, of course, it wouldn't be a Christopher Nolan film without Michael Caine.
Originally set to be the standout blockbuster of a busy summer, Tenet is among many of the films to face delays, but it's certainly fitting that the first major movie to release in cinemas comes from one of the most exciting and groundbreaking directors in modern cinema and one who has always championed the cinema experience. As cinema returns, Tenet arrives to remind us why we love cinema and why these films need to be seen on the biggest screen.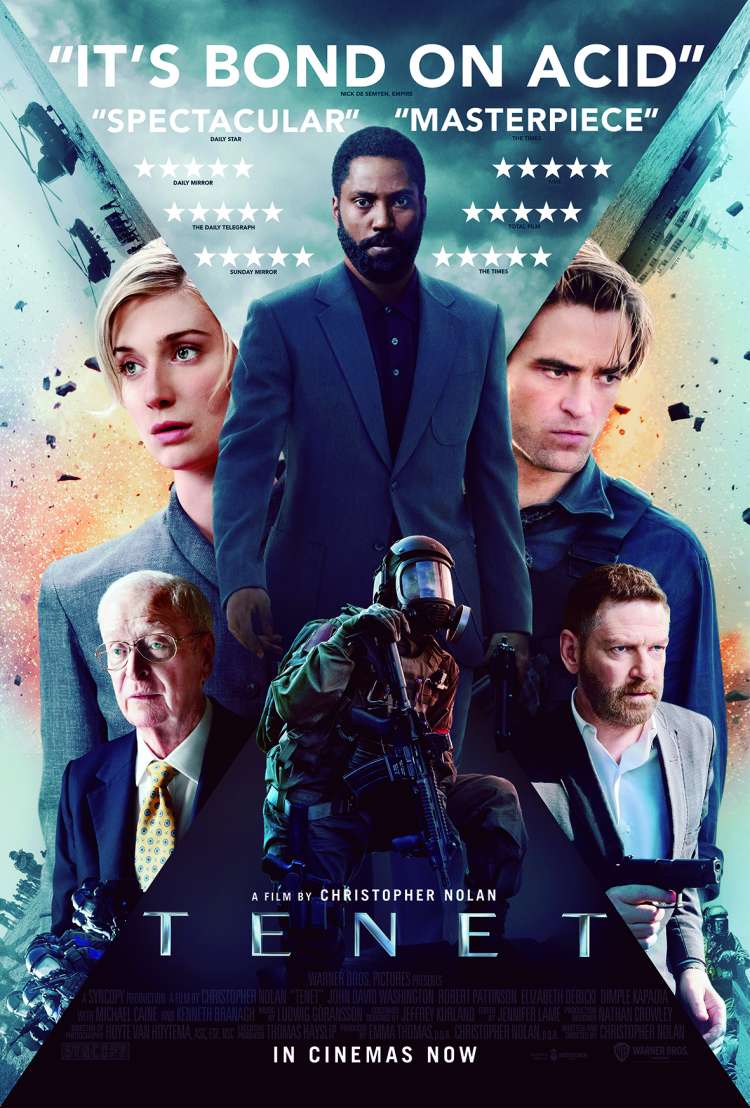 Tenet
Time Runs Out
CLICK TO FIND OUT MORE
12A