Feature
Dead Line
---
Director Scott Derrickson calls up past collaborator Ethan Hawke for his new supernatural horror thriller where the dead can speak through a disconnected phone. Dare you answer the call?
Article Published on 07.04.2022
Words Aaron Potter
Ten years after setting audience's hearts racing with his surprise horror hit Sinister – scientifically the scariest film ever according to a 2020 study – Doctor Strange director Scott Derrickson hangs up his superhero cape and reteams with Blumhouse to dial back in to his terrifying roots for a new nightmare, The Black Phone.
He brings with him long-time friend and Sinister star Ethan Hawke as his lead, only this time, he isn't the hero.
Playing the villain is definitely a departure from what we've come to expect from the Training Day and Before Sunset star, but a sadistic serial killer is a terrifying turn that he's fully embracing – even sporting his own ghoulish mask.
This nightmare image is what Mason Thames' Finney Shaw finds himself facing when he's kidnapped and forced to survive in the killer's soundproof basement. Luckily, or perhaps not depending on your perspective, he'll have help planning his escape from a nearby disconnected phone that can somehow make contact with the killer's deceased victims.
The Black Phone has been generating a lot of buzz since its debut at last year's Fantastic Fest. Since then, critics have been ringing the bell for the chilling tone and Hawke's unnerving performance in a new horror that's set to be even scarier than anything we've seen from Derrickson before.
Derrickson's Horrific Delights
The Exorcism Of Emily Rose
Half supernatural horror and half legal drama, Derrickson's debut is loosely based on a terrifying true story and follows Laura Linney's lawyer as she defends a sketchy parish priest accused of murder.
Sinister
Ethan Hawke's troubled true-crime novelist ups his family to a remote American town in search of inspiration. He gets more thanhe bargained for when he discovers gory home movies of grisly murders and the boogieman makes himself known.
Deliver Us From Evil
Derrickson's last hororr before he set the stage for Marvel's Doctor Strange dabbles in the world of exorcisms once more and follows NYPD cops who go through great pains to stop a series of possessions plaguing the city.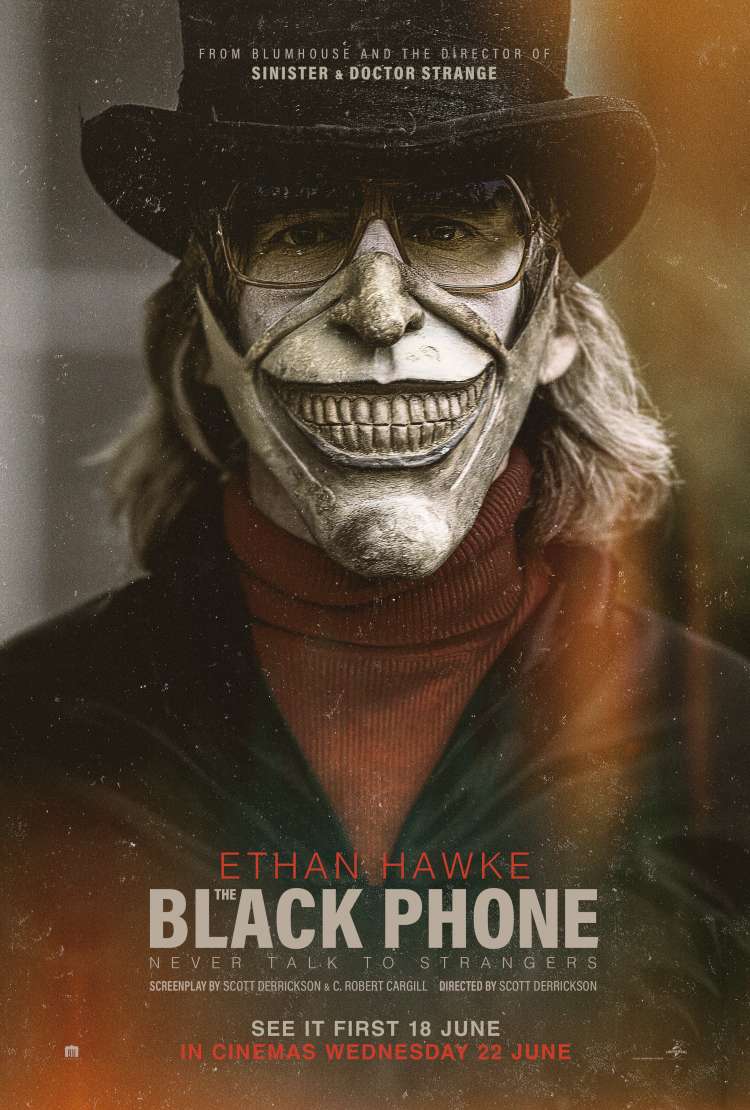 The Black Phone
Every call is a lifeline
CLICK TO FIND OUT MORE
15