Trailer
West Side Story Trailer
---
Behold the stunning trailer for Spielberg's spin on one of the greatest stories ever told.
Article Published on 15.09.2021
The musical teaser gave us a snapshot of Spielberg's colourful new take on the celebrated musical, now a full trailer is here to reveal more detail about the characters at the heart of the story. The trailer first introduces newcomer Rachel Zegler in the role of Maria as we're taken into her world as a Puerto Rican immigrant navigating life in New York. We see her tense relationship with her over-protective brother Bernardo before she's revealed in her signature white dress as she prepares for the famous dance at the gym. It's here where fans are treated to a sneak peek at her meet-cute with handsome Tony, played by Ansel Elgort, before the trailer shifts from the Sharks to the Jets to introduce Anita and Riff as the rival gangs prepare to go to war. Then things really kick into gear as the trailer shows off just how extraordinary this visual and musical spectacle promises to be with glimpses of extravagant musical numbers, stunning cinematography and camerawork, and Zegler's rousing rendition of Tonight. With a refreshed script from Tony Kushner and the promise of so much more of what made the celebrated stage musical and its original movie musical adaptation so beloved, everything suggests Spielberg's spin on the story is sure to delight when it leaps into cinemas on December 10.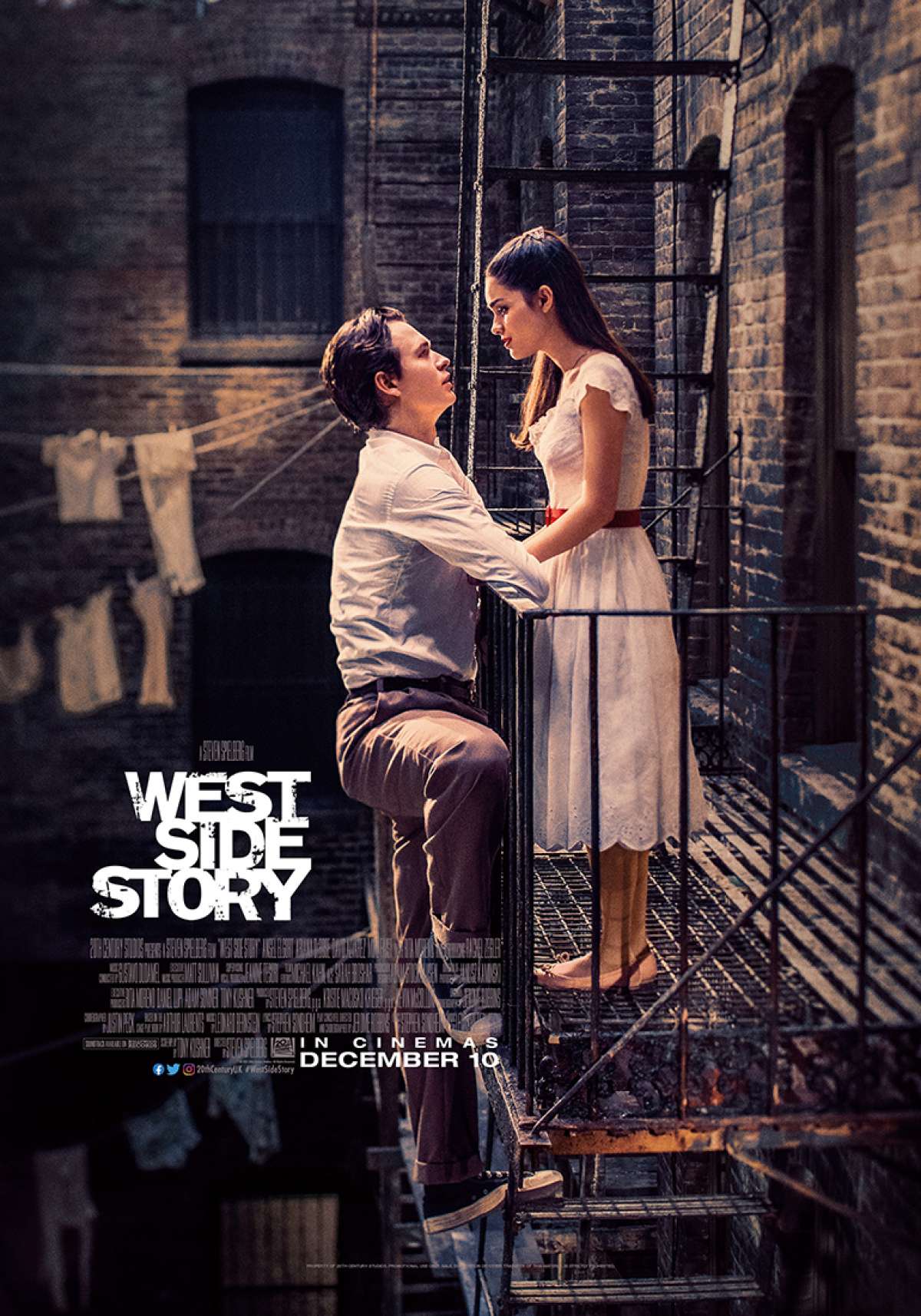 West Side Story
Something's coming, something good
CLICK TO FIND OUT MORE
12A