Trailer
West Side Story Teaser
---
The trailer for Steven Spielberg's remake of a cinema classic is finally here!
Article Published on 26.04.2021
Familiar whistles across New York City streets and a slowed-down version of Leonard Bernstein's legendary "Somewhere (There's A Place For Us)" is an unexpected first look at the musical we know will be full of big song and dance numbers. But a subdued approach is what makes this definition of a teaser all the more sensational and stirring. The masterful and endlessly rewatchable ninety second trailer that threatened to steal the show at last night's Oscars drums up excitement for a film that looks set to be a contender at next year's awards. It gives a glimpse of the fierce rivalry between street gangs The Sharks and The Jets, the famous first meeting of star-crossed lovers Tony and Maria, and the spellbinding choreography that's recreating all of the songs and dance numbers from the original. There's also a look at the members of the exciting cast that includes Ansel Elgort, Rachel Zegler, Ariana DeBose, Mike Faist, Brian d'Arcy James, and Rita Moreno as well as the gorgeous costumes, production design, cinematography, and film craft you've come to expect from a master director like Steven Spielberg. Originally set to be one of the biggest films of last year, the remake of West Side Story is now set to arrive in cinemas this December.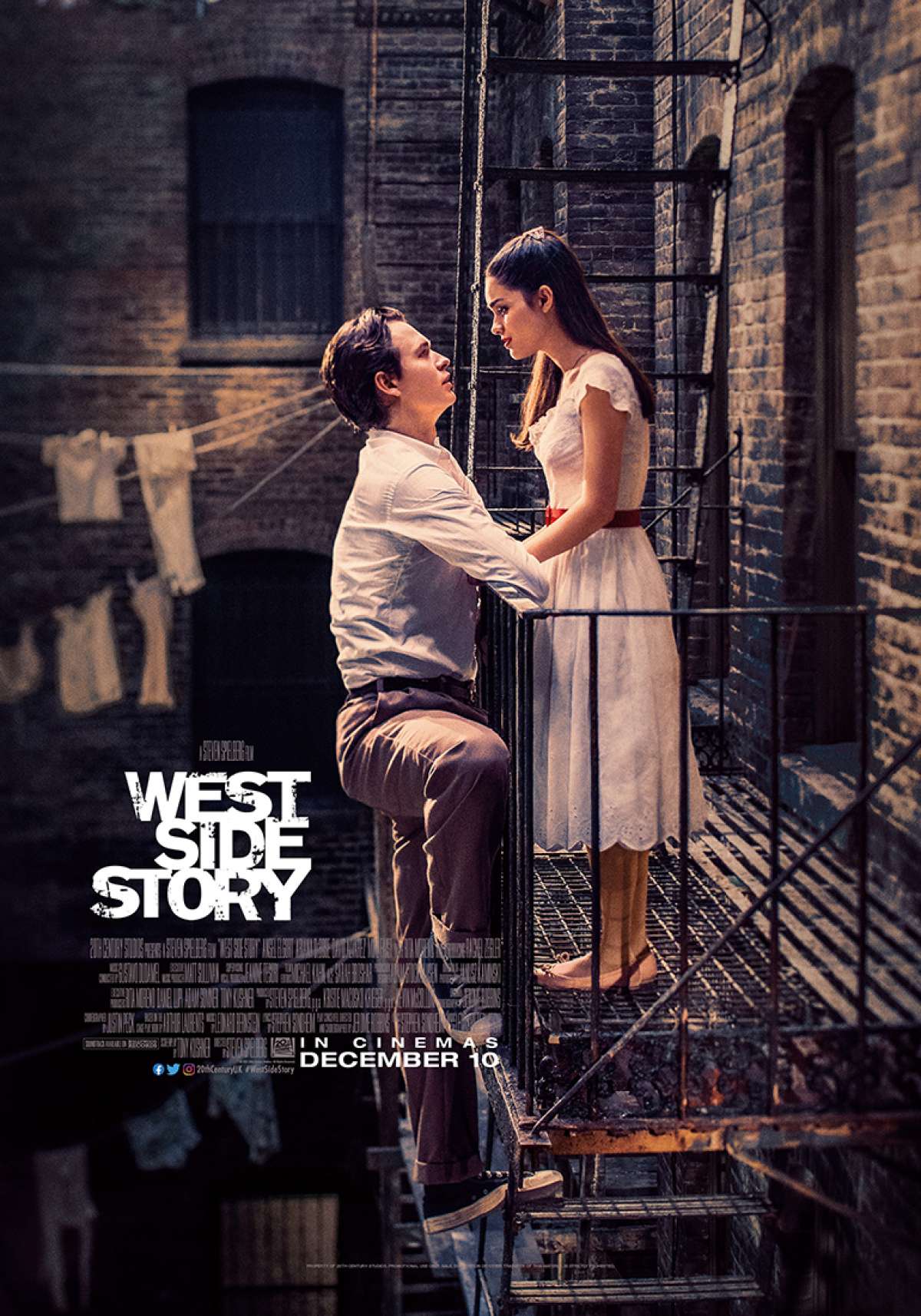 West Side Story
Something's coming, something good
CLICK TO FIND OUT MORE
12A