Feature
Time To Rock 'N' Troll
---
Welcome back to the world of singing, dancing, and rainbows, but the colourful world you know is about to be painted black! The Trolls are getting rocked!
Article Published on 02.03.2020
Words Adam Matulewicz
Poppy, Branch, and all of your favourite Trolls face their greatest foe yet when their world is turned upside down as they discover they're not the only Trolls out there. They are in fact just one of six different tribes of Trolls across six different lands, all devoted to six different genres of music.
But it's no life of harmony as the world of Rock wants to break free and silence all other types of music. Tune your guitars, plug your ears, and crank the dial to eleven…things are about to get a whole lot louder!
Rock royalty Queen Barb and her father King Thrash, voiced by the Prince Of Darkness himself Ozzy Osbourne, seek to end Pop, Funk, Classical, Techno, and Country for Trolls everywhere. These two relentless rockers will try to unite the power of the Six Strings so Rock can reign supreme. It's down to Poppy and her friends to unite the newfound Troll-dom to stop them.
Anna Kendrick and Justin Timberlake return in DreamWorks Animation's long-awaited sequel to their all-singing all-dancing triumph. Join the Trolls on their quest to bring harmony to all Troll-kind, before this new darkness takes away everything they love for good.
A Troll New World
Pop
Poppy, Branch, Biggie, and co. We're already well acquainted with the Pop Trolls but they have a shiny newcomer in the form of Tiny Diamond.
Funk
Funkadelic 70's influencer George and J Blige legendary singer Clinton Mary rule psychedelic land this that's home string.to the purple string.
Classical
The steady hand of world-renowned conductor Gustavo Dudamel leads the land of Classical music as Trollzart.
Techno
Anthony Ramos is the luminous King Trollex of the Techno Trolls, sworn protector of the blue string.
Country
Delta Dawn, the mayor of the Country Trolls, is voiced by none other than Kelly Clarkson.
Rock
Rachel Bloom' Queen Barb and rock god Ozzy Osbourne's King Thrash rule the world of Rock.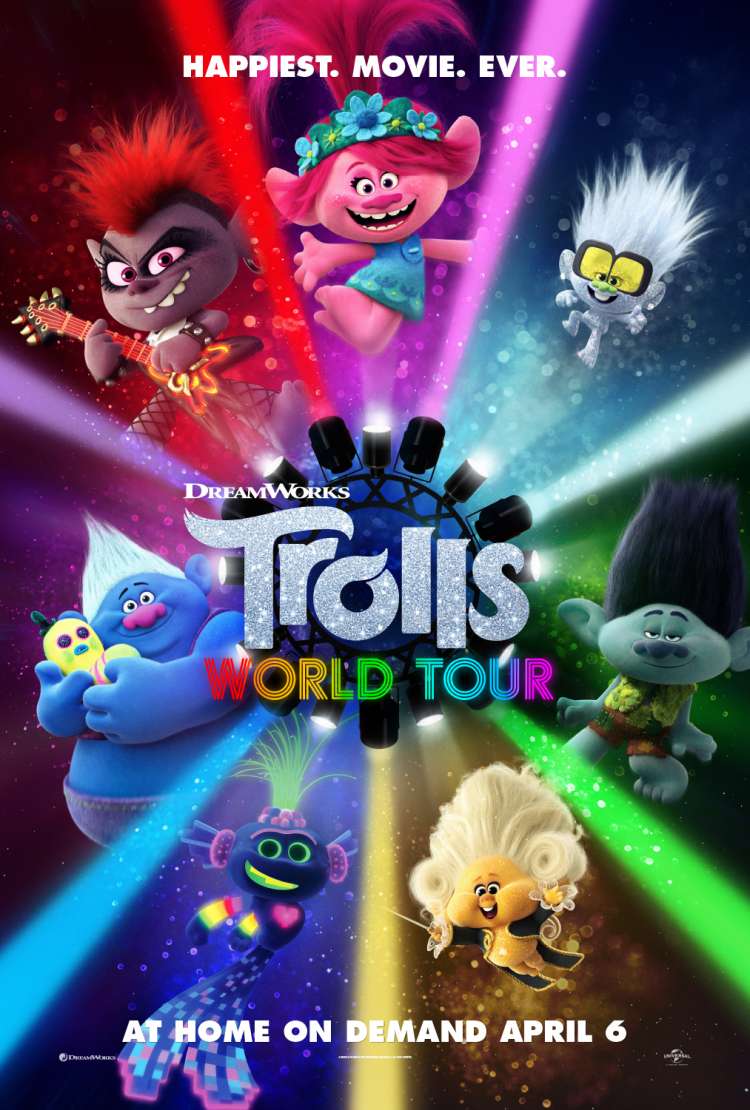 Trolls World Tour
Happiest. Movie. Ever.
CLICK TO FIND OUT MORE
U