Trailer
The Snowman Official Trailer
---
Unnerving trailer for serial killer thriller The Snowman rolls in, just as was forecast
Article Published on 20.07.2017
With the ominous poster still fresh in our memory, Universal Pictures have unveiled the first trailer for The Snowman to give us a better look at Tomas Alfredson's chilling crime thriller and its A-list cast.
As per the film's official synopsis, Michael Fassbender stars as Harry Hole, an elite crime squad's lead detective who investigates the disappearance and grisly murder of a woman on the first snow of winter. Suspecting an elusive serial killer has returned, he joins new recruit Rebecca Ferguson to connect decades-old cold cases to a string of fresher, more brutal ones to outwit the suspect before he strikes again.
Full of intrigue, bitter winter landscapes, and gory imagery, the trailer sends a strong message that like every Alfredson-directed film, this detective thriller will deliver much more than your standard genre fare.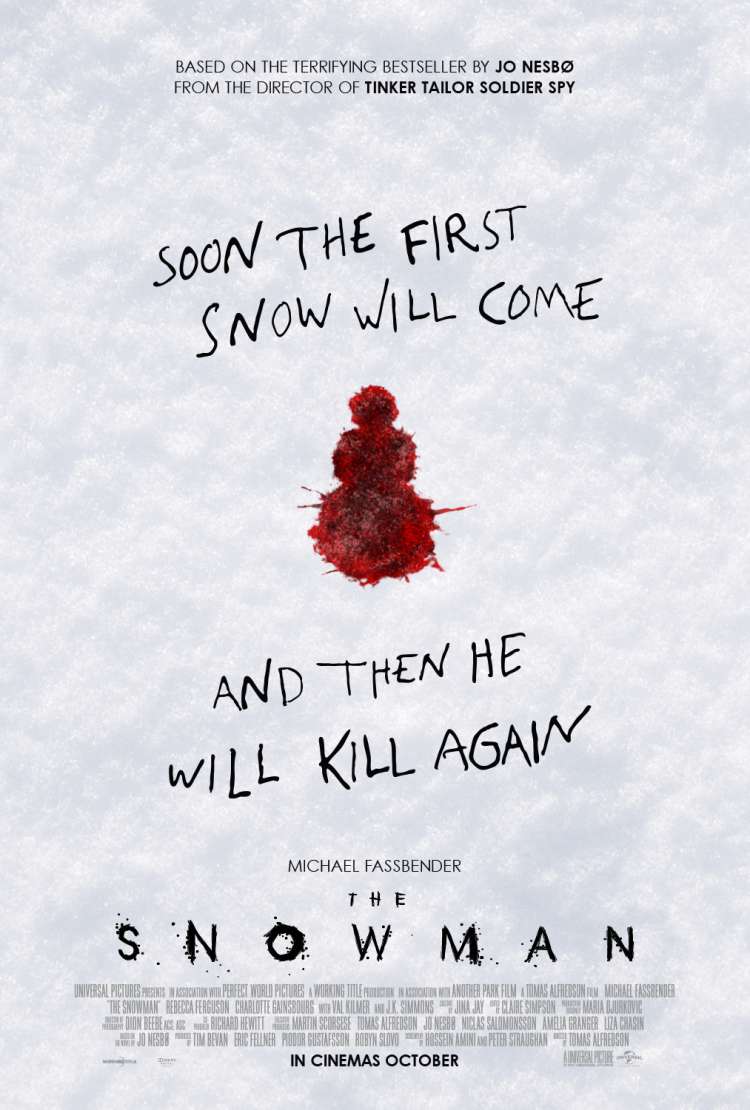 The Snowman
Soon the first snow will come. Then he will kill again.
CLICK TO FIND OUT MORE
15