Feature
Winter Is Coming
---
When a winter killer strikes, detective Harry Hole goes on the hunt in a stylish Scandinavian chiller that promises to make your blood run cold.
Article Published on 09.10.2017
Six years after spinning the entangling espionage yarn Tinker Tailor Soldier Spy, elusive Swedish director Tomas Alfredson returns to chill us to the bone by bringing Jo Nesbø's snow-loving slasher to life.
Based on the acclaimed Norwegian crime author's novel, The Snowman begins with the discovery of a flurry of bodies all bearing the same chilling hallmark. Seemingly targeting women he disapproves of, the so-called "Snowman Killer" turns his victims into grisly snow sculptures and leaves them alongside toying messages for the police.
Stepping into the shoes of Nesbø's recurring character Harry Hole, Michael Fassbender stars as the lead detective tasked with solving the Snowman's clues and stopping the cold-blooded killer's spree as the mangled, snow-capped corpses pile up.
Adapted for the screen by Drive's Hossein Amini and Tinker Tailor's Peter Straughan, The Snowman is a stylish thriller with a killer cast as Fassbender is joined by Rebecca Ferguson, Charlotte Gainsbourg, J.K. Simmons, Val Kilmer, and Toby Jones.
With the pedigree of talent involved, The Snowman is sure to deliver a scintillating crime mystery, but given Alfredson's penchant for breaking rules, it's also guaranteed to pack some unexpected twists into this well-loved genre.
Ones To Watch
While "Se7en meets The Silence Of The Lambs" is a suitable description for The Snowman, we consider three more films that'll set you up perfectly for the Scandinavian-noir thriller.
Zodiac
Like Se7en and The Snowman, David Fincher's Zodiac focuses on a serial killer who advertises his crimes and will haunt you long after the credits roll.
Headhunters
Adapted from a Jo Nesbø novel, this cat-and-mouse Norwegian crime thriller perfectly showcases the author's taut writing and entertains with a relentless pace and intricately woven plot.
Let The Right One In
This gentle, poetic vampire film shows Alfredson's ability to combine his own brand of visual flair with a unique spin on traditional genre tropes to deliver an unforgettable experience.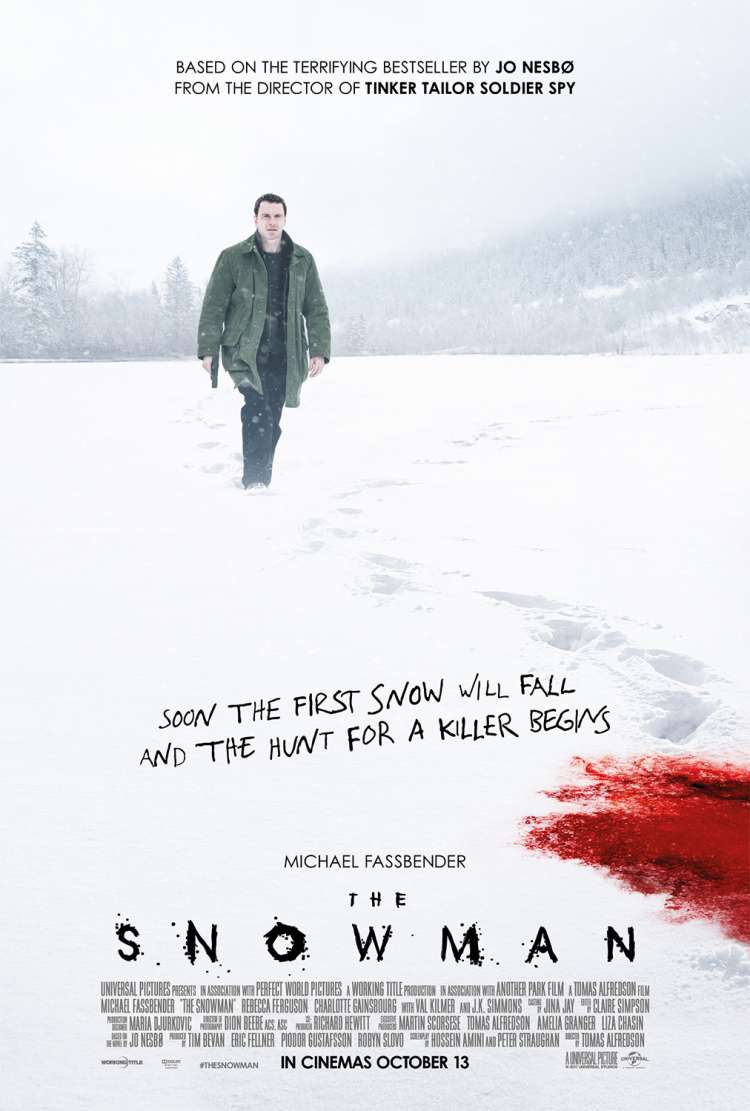 The Snowman
Soon the first snow will come. Then he will kill again.
CLICK TO FIND OUT MORE
15