Feature
The King Has Returned
---
Can the live-action remake of Disney's The Lion King hold a torch to the 1994 original animated classic? Hakuna Matata. It means no worries.
Article Published on 05.07.2019
Without a doubt the most highly anticipated of Disney's live-action remakes, The Lion King is set to be the pick of the Pride. The story follows a young cub named Simba from infancy to adulthood, as he earns himself a group of rag-tag friends, a mortal enemy, and the kind of responsibility of which Peter Parker could only dream.
Speaking of dreams, let's talk about the cast. The ultra-talented Donald Glover takes over the role of Simba, while the unmistakeable tones of James Earl Jones return as Mufasa. Add to that Chiwetel Ejiofor as the nefarious Scar, Seth Rogen, John Oliver, Beyoncé (yes, the Beyoncé), and Amy Sedaris, and the cast could well be the king of the jungle.
You already know the story, especially if you've seen the childhood-defining original (or are familiar with Shakespeare's Hamlet), and you'll find no spoilers here. Breathing new life into the original is Disney's very own superhero, Jon Favreau, who not only handled directorial duties on 2016's The Jungle Book rejuvenation, but kicked off the whole Marvel Cinematic Universe in 2008 with Iron Man.
All in all, we just can't wait to see the King.
Characters Then & Now
Simba
In 1994, Ferris Bueller's Day Off main man Matthew Broderick voiced the fully-grown Simba, but has since passed that torch to Donald Glover, who was most recently seen sporting a spiffing selection of capes as Lando Calrissian in Solo: A Star Wars Story.
Zazu
Comedy icon Rowan Atkinson added the role of Zazu to his already incredible CV for the original movie. Community star and political satirist John Oliver seems the perfect progression to play the uptight, agitated advisor to the King.
Timon And Pumbaa
If you've ever sung "Hakuna Matata" at the top of your lungs, Ernie Sabella and Nathan Lane are no doubt the reason why. This time around, the honour befalls Seth Rogen and Parks And Recreation's Billy Eichner. No pressure.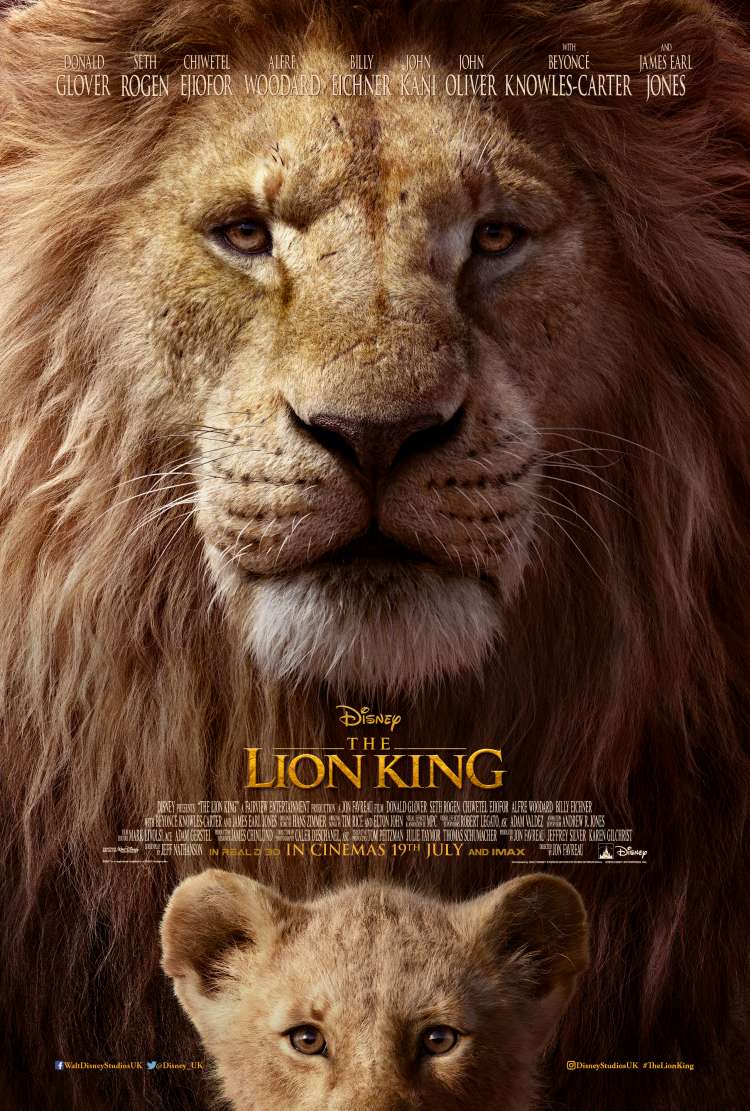 The Lion King
The King Has Returned
CLICK TO FIND OUT MORE
PG