Trailer
New Trailer And Poster For Murder On The Orient Express
---
Behold the dramatic new poster and trailer for Murder On The Orient Express. We're definitely on board!
Article Published on 01.06.2017
Packed full of character and intrigue, the intense trailer is dominated by a brilliant single-take shot as Kenneth Branagh's Hercule Poirot walks and talks us through a carriage full of suspects; a who's who of Hollywood stars.
The poster is incredible but there isn't enough room to list each member of the all-star ensemble so here you are: Tom Bateman, Kenneth Branagh, Penelope Cruz, Willem Dafoe, Judi Dench, Johnny Depp, Josh Gad, Derek Jacobi, Leslie Odom Jr., Michelle Pfeiffer, Daisy Ridley, Marwan Kenzari, Lucy Boynton, and Olivia Colman.
With that amount of talent involved and Agatha Christie's incredible mystery novel as source material, Kenneth Branagh's Murder On The Orient Express is sure to triumph when it steams into cinemas on 3rd November 2017.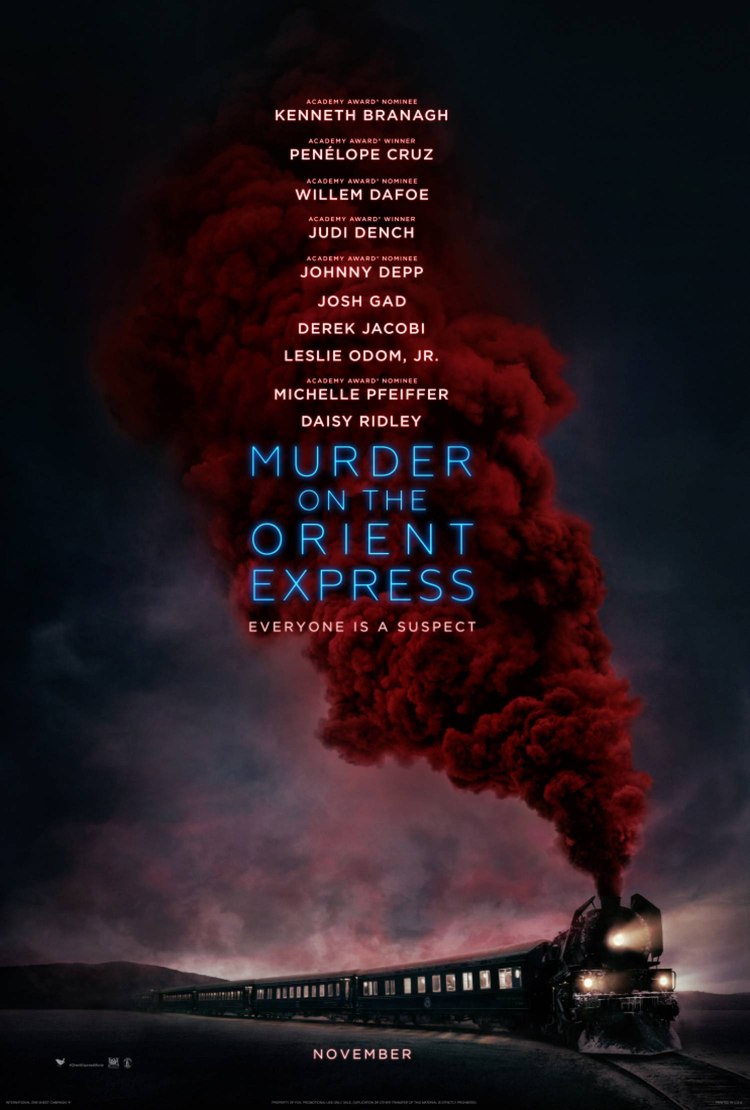 Murder On The Orient Express
Everyone is a suspect.
CLICK TO FIND OUT MORE
12A