News
Murder On The Orient Express First Image
---
All aboard! The first image from Kenneth Branaghu's star-studded Murder On The Orient Express has just arrived
Article Published on 24.05.2017
Featuring a moustachioed Kenneth Brannagh, the eponymous train, and a snow-filled backdrop, this dramatic image offers a mere glimpse of the one of the most stylish, suspenseful and thrilling mysteries that will unfold.
Based on Agatha Christie's infamous tale, Murder on the Orient Express tells the tale of thirteen strangers stranded on a train, where everyone's a suspect. One man must race against time to solve the puzzle before the murderer strikes again.
Kenneth Branagh directs and stars as the calculated detective Hercule Poriot, leading an all-star ensemble that includes Penelope Cruz, Willem Dafoe, Judi Dench, Johnny Depp, Michelle Pfeiffer, Daisy Ridley, Josh Gad, Derek Jacobi, and Olivia Colman.
Due arrival on November 3rd!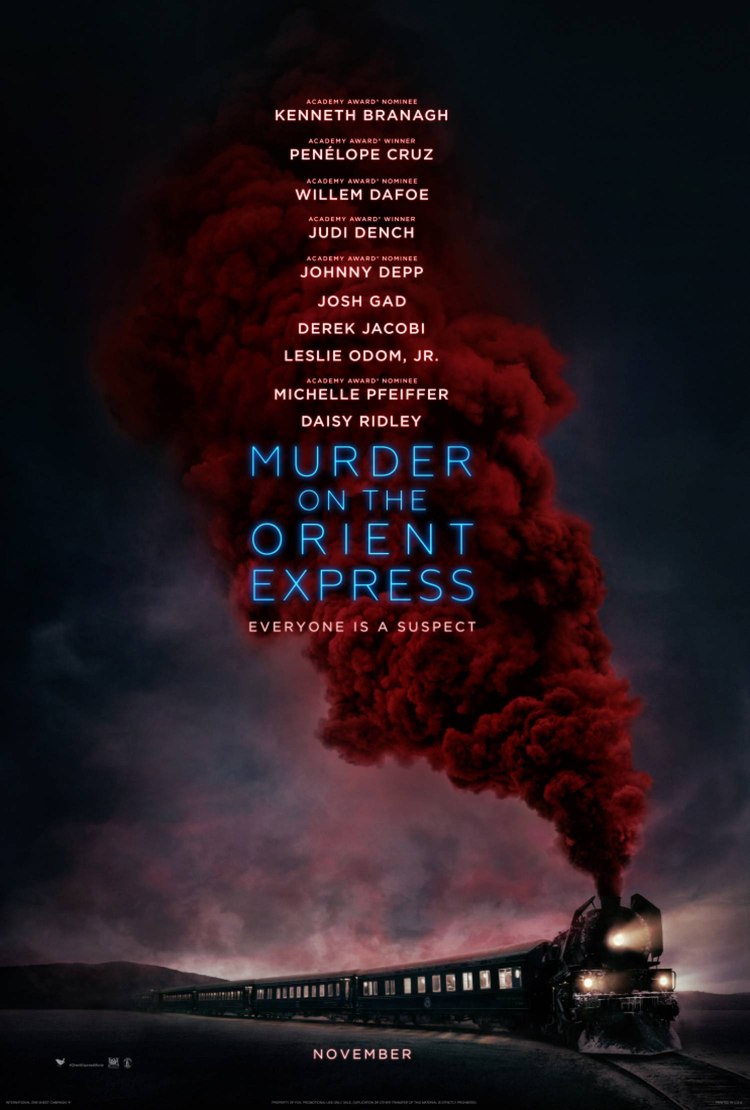 Murder On The Orient Express
Everyone is a suspect.
CLICK TO FIND OUT MORE
12A