Feature
Everyone's A Suspect
---
When a murder takes place onboard a train crossing Europe, only detective Hercule Poirot can solve the mystery and reveal which suspect is responsible in time
Article Published on 30.10.2017
Returning to the director's chair after capturing audiences with 2015's Cinderella, Kenneth Branagh now simultaneously steps into the role of beloved detective Hercule Poirot in this fourth adaptation of Agatha Christie's classic 1943 novel, Murder On The Orient Express.
Featuring a star-studded cast that includes the likes of Johnny Depp, Dame Judi Dench, Michelle Pfieffer, and Daisy Ridley, to name a few, Branagh's adaptation hopes to breathe new life into the story we're familiar with, this time in a manner we aren't.
Christie's novel, inspired by her journeys to and from Istanbul and Paris, sets this whodunit on a lavish train ride through Europe. On board, a killer hides amongst thirteen seemingly unrelated high-profile passengers, quickly turning the journey into a macabre race against time.
Both Branagh and 20th Century Fox have already expressed their eagerness to make more big-budget Poirot film adaptations, and there's an abundance of Christie mysteries still ripe for the Hollywood treatment. Here's hoping that this lauded murder mystery that follows a lethal stabbing and Poirot's investigation to solve it sets audiences pulses racing when it releases this November.
The Unusual Suspects
Ratchett - Johnny Depp
The unfortunate victim of the crime at hand, Ratchett is the man that sets the story in motion and starts Hercule Poirot sleuthing.
Princess Dragomiroff - Judi Dench
An elderly Russian royal described in the book as being "ugly as sin", could Princess Dragomiroff be called into question despite her frailty?
Mary Debenham - Daisy Ridley
Young, calm, and collected, Daisy Ridley's Mary Debenham was a governess by trade, but exactly how loyal was she to the highly-respected Armstrong household?
Hector MacQueen - Josh Gad
Mr Ratchett's secretary who has long taken issue with his rambunctious employer's activities, is it possible that this grudge could have escalated into something further?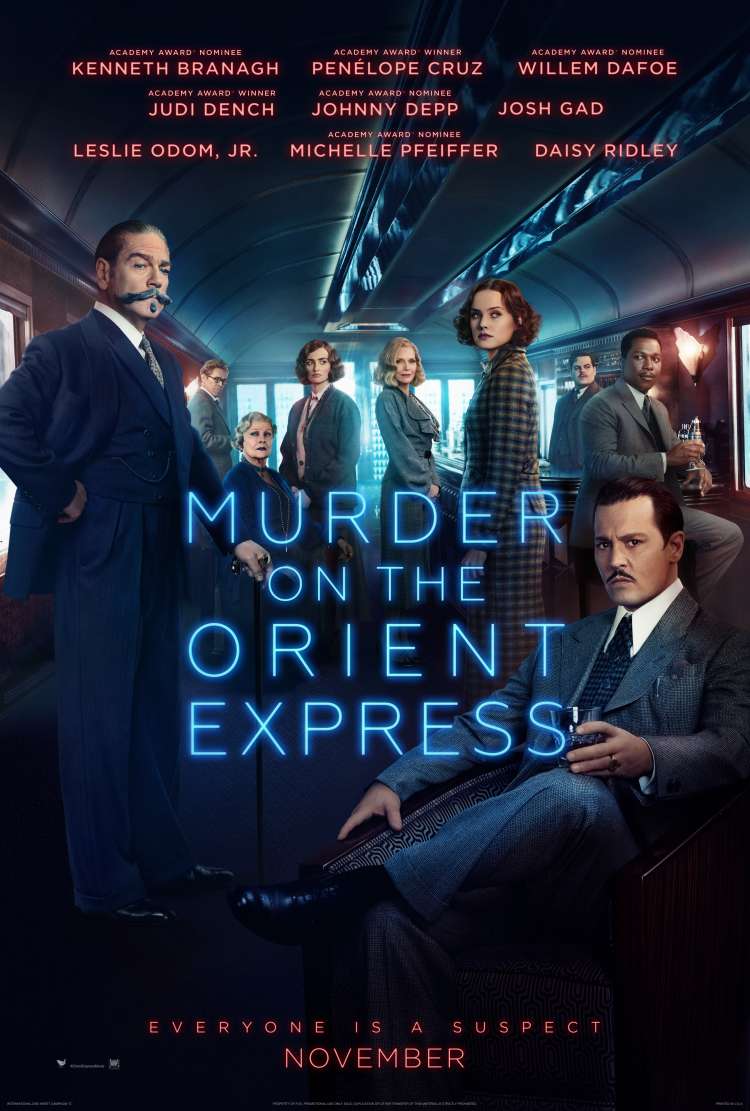 Murder On The Orient Express
Everyone is a suspect.
CLICK TO FIND OUT MORE
12A