Trailer
Lightyear Trailer
---
Buzz Lightyear travels to infinity and beyond in the full trailer for the Toy Story spin-off.
Article Published on 08.02.2022
The sensational teaser left fans wondering quite who this Toy Story origin story was about and how it would work. Now, a brand-new even-more-thrilling trailer arrives to cast a little more light on the origin story of sorts, but still gives very little away. We now know that Buzz Lightyear, the real astronaut not the toy, has been marooned on an alien planet for a year and is embarking on a daring mission to get everyone home. But, as the trailer reveals, his test flight launches him into infinity and beyond where he will encounter more unearthly worlds, dangerous alien species, and a giant robot. Thankfully, it doesn't look like he'll be alone as he unpacks a robot-cat companion called Sox. Until now, Chris Evans was the only confirmed cast member and will take the starring role as the astronaut who will become the legendary Space Ranger that inspires the toy we all know and love. As well as more footage from the film, the new trailer comes with new names who are joining the former Captain America star for this intergalactic adventure. Keke Palmer, Dale Soules, and Taika Waititi star as a group of ambitious recruits while Peter Sohn voices aforementioned the Sox, and the cast also includes the voices of Uzo Aduba, James Brolin, Mary McDonald-Lewis, Efren Ramirez, and Isiah Whitlock Jr. Prepare for lift-off, Lightyear is set to arrive in cinemas June 17.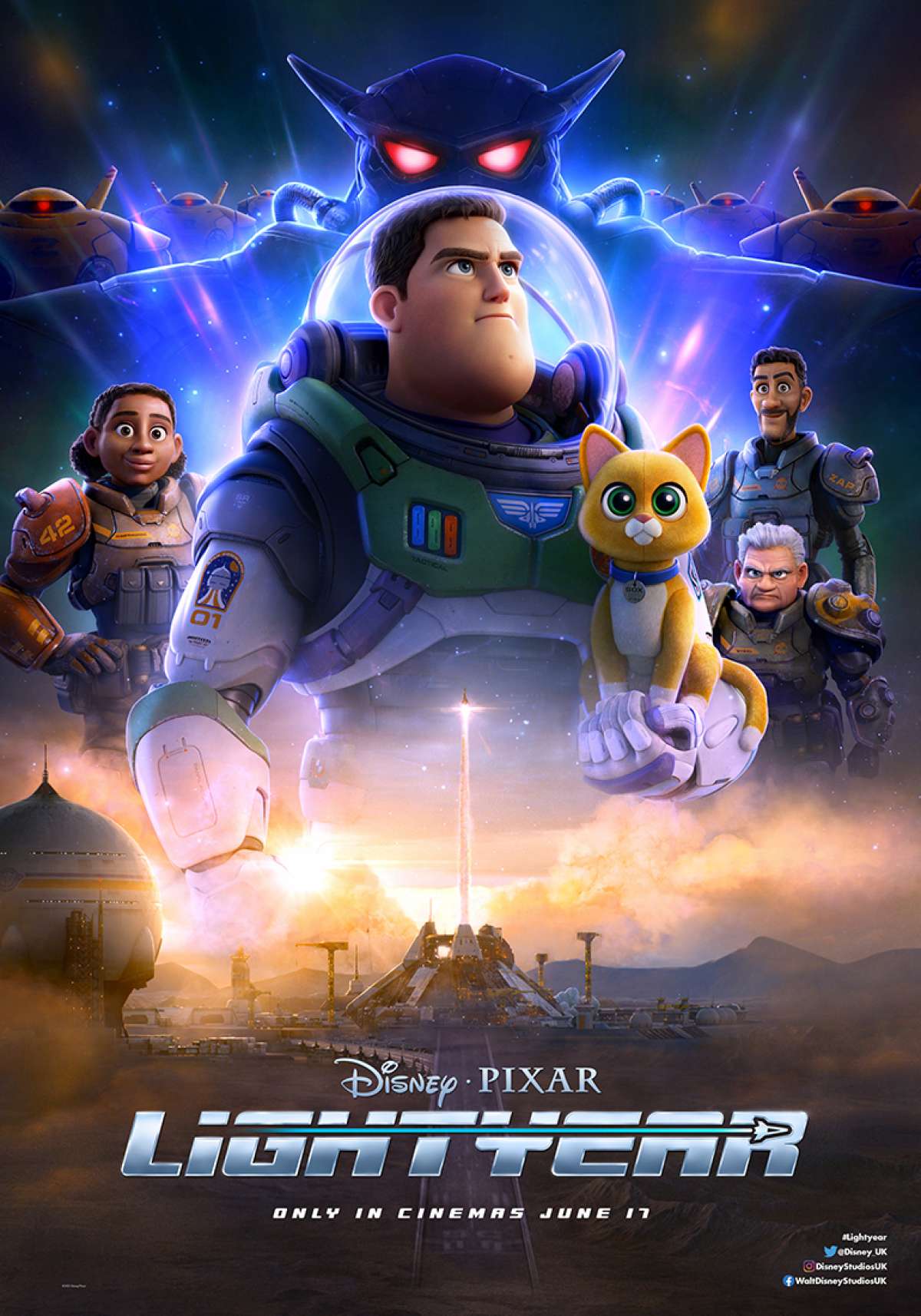 Lightyear
You know his name, now discover his story
CLICK TO FIND OUT MORE
PG