Trailer
Lightyear New Trailer
---
The brand-new trailer launches Buzz on a thrilling adventure through time and space.
Article Published on 21.04.2022
From the moment it was announced, the Toy Story spin-off based on the space hero Buzz Lightyear was always going to be an adventure to infinity and beyond, now we finally know just how that will play out. The thrilling new trailer reveals that this sci-fi adventure will involve time travel as having been stranded on a hostile alien planet for an entire year, Buzz' embarks on a mission to find a way home only to find himself falling with style sixty-two years into the future. And it's here where he encounters his former partner's granddaughter, Keke Palmer's Izzy, Hawthorne, who's delighted to finally have found someone to pilot her mission to defeat evil robot invaders. Along with Pixar-perfect new footage of everyone's favourite space toy in action as we've never seen him before, the trailer sheds light on the team that's joining Chris Evans' Buzz on this solo adventure. There's the aforementioned ambitious Izzy; Dale Soules' explosives expert, Darby Steel; Peter Sohn's robo-cat companion, Sox; and Taika Waititi's way-out-of-his-depth rookie, Morrison. Best of all, the trailer finally brings a menacing first look at the film's main villain who is, of course, none other than the enigmatic evil Emperor Zurg, who's voiced by James Brolin. Experience the out-of-this world adventure and discover the definitive origin story of Buzz Lightyear only in cinemas June 17.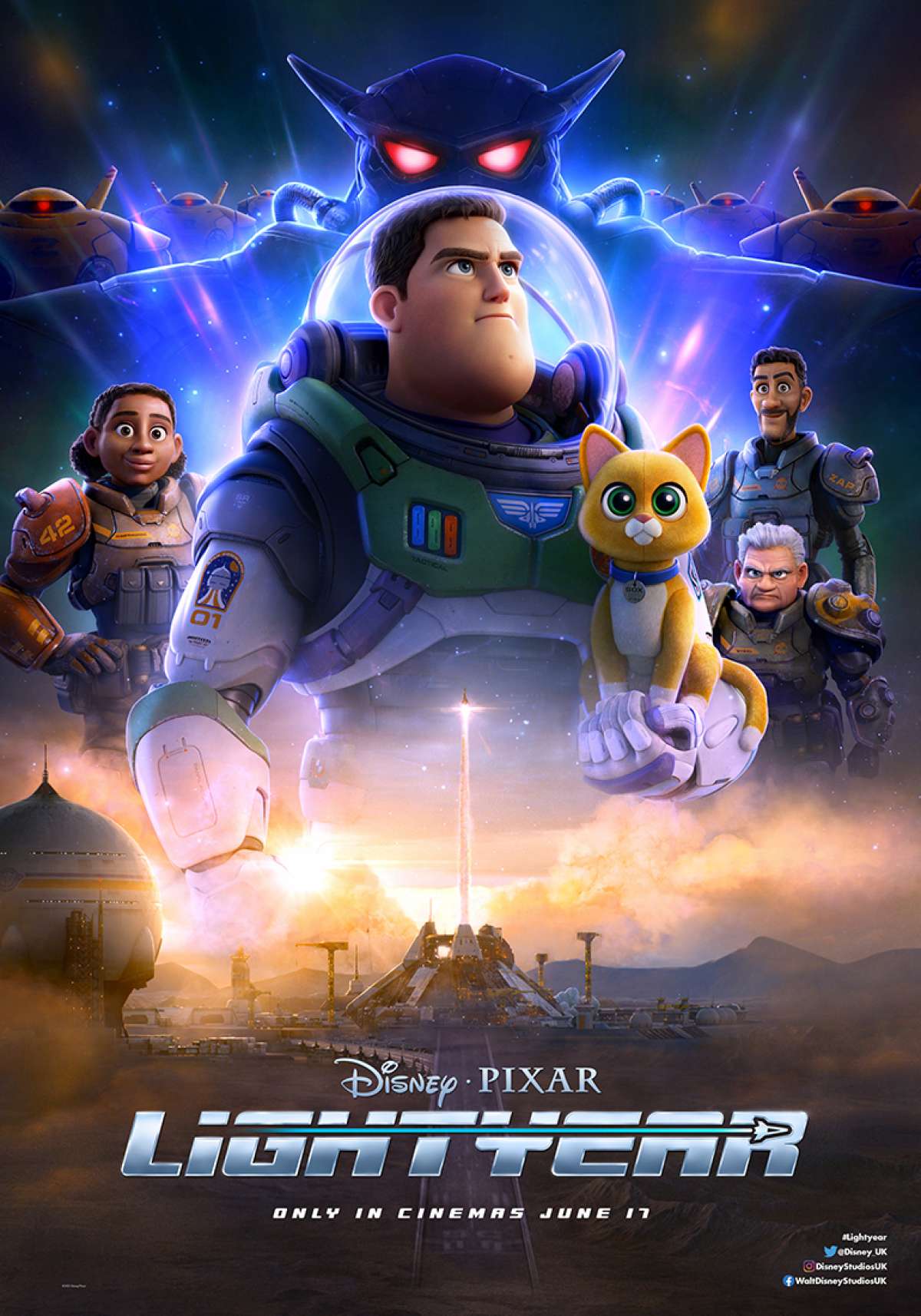 Lightyear
You know his name, now discover his story
CLICK TO FIND OUT MORE
PG