Feature
To Infinity And Beyond
---
Buzz Lightyear is back as you've never seen him before. Prepare for lift off on an intergalactic adventure that reveals the origins of the man who inspired the world's most famous space toy.
Article Published on 07.04.2022
Words Adam Matulewicz
Before he became the most-wanted toy on Andy's and every other kid's wish list, Buzz Lightyear was a real space hero. Or rather, a real fictional hero within the Toy Story universe. Disney and Pixar's Lightyear reveals the origin story of the Buzz Lightyear character who rises through the ranks at Star Command, from a budding young test-pilot, to become a fully-fledged Space Ranger.
After being stranded on an alien planet for a whole year, Buzz sets out to search the stars for a way home. But in a galaxy with infinite possibilities, getting home won't be quite as easy as planned.
Having hung up his shield and retired from the Avengers, Captain America star Chris Evans takes on his new role as the voice of Buzz to lead a new team of Space Ranger recruits that he's taken under his wing. Taika Waititi's Morrison and Keke Palmer's Izzy join him along with a personal robot cat companion Sox, voiced by Peter Sohn, on what promises to be a bumpy ride.
Blast off onto a secret mission into uncharted space filled with alien creatures, unidentified monsters, killer robots, and the threat of a certain evil Emperor lurking somewhere in the shadows.
It's time to set your lasers for fun and get ready to fall with style as Lightyear launches you on an adventure to infinity and beyond in…3…2…1…
Star Men
Space is full of wonder. There's no knowing what else is out there, but what's for certain, we've seen plenty of heroes in the stars over the years.
Neil Armstrong
There are real-life space heroes in our world too. First Man sees Ryan Gosling portray Neil Armstrong as he places one foot for man on the surface of the Moon.
Mark Watney
After being stranded on Mars, Matt Damon's astronaut successfully grows potatoes on the red planet – something we'll have to wait a few more years to find out is really possible or not.
Star Lord
Peter Quill helped save the universe from Thanos. Next year, we pick up with where we left off with Quill, his crew, and maybe even Thor in tow in Guardians Of The Galaxy Vol. 3. What new threats lurk amongst the stars?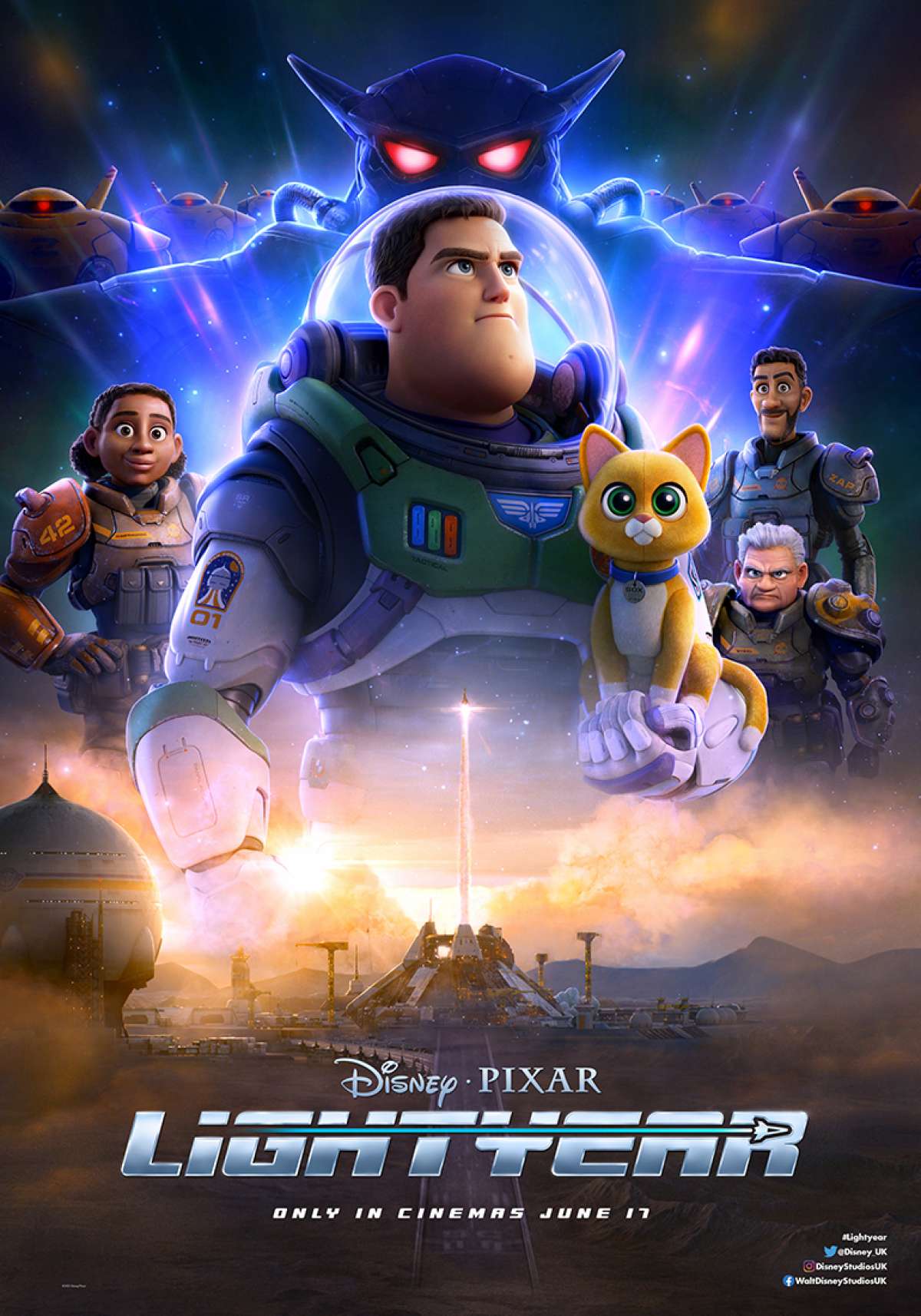 Lightyear
You know his name, now discover his story
CLICK TO FIND OUT MORE
PG