News
Black Widow Gets Set For July
---
New dates for Black Widow, Free Guy, The King's Man, and more as Disney make big release date changes.
Article Published on 24.03.2021
When the roadmap out of lockdown was revealed, Black Widow was left stranded on a date before cinemas would be allowed to reopen so another delay was inevitable. Thankfully, Disney are remaining committed to bringing Black Widow to the big screen and, best of all, the latest release shuffle doesn't leave fans waiting much longer. Scarlett Johansson will be back as Black Widow to kick off Phase 4 of the MCU in cinemas on July 9, and it will also be available on Disney+ Premier Access for an additional cost. Disney also confirmed that Cruella, their wicked origin story of the 101 Dalmatians villain starring Emma Stone, remains on schedule for a May 28 release, but will also release in cinemas and Disney+ Premier Access simultaneously. There's some disappointing news that Luca, the new sun-soaked animation from Pixar, will be going down the same release route as Soul and skipping cinemas to launch exclusively on Disney+ on June 18. Sticking to all things Marvel, Disney didn't mention anything about Eternals, which is still expected to release in November, but did shuffle Shang-Chi And The Legend Of The Ten Rings to a new date on September 3. New dates were announced for Free Guy and The King's Man with the action-comedy starring Ryan Reynolds shifting to August 13 and the Kingsman origin story moving further down the line to December 22. Deep Water, a psychological thriller starring Ben Affleck and Ana de Armas, and Death On The Nile, the hotly-anticipated follow-up to Murder On The Orient Express, depart 2021 altogether and find new homes early in the new year.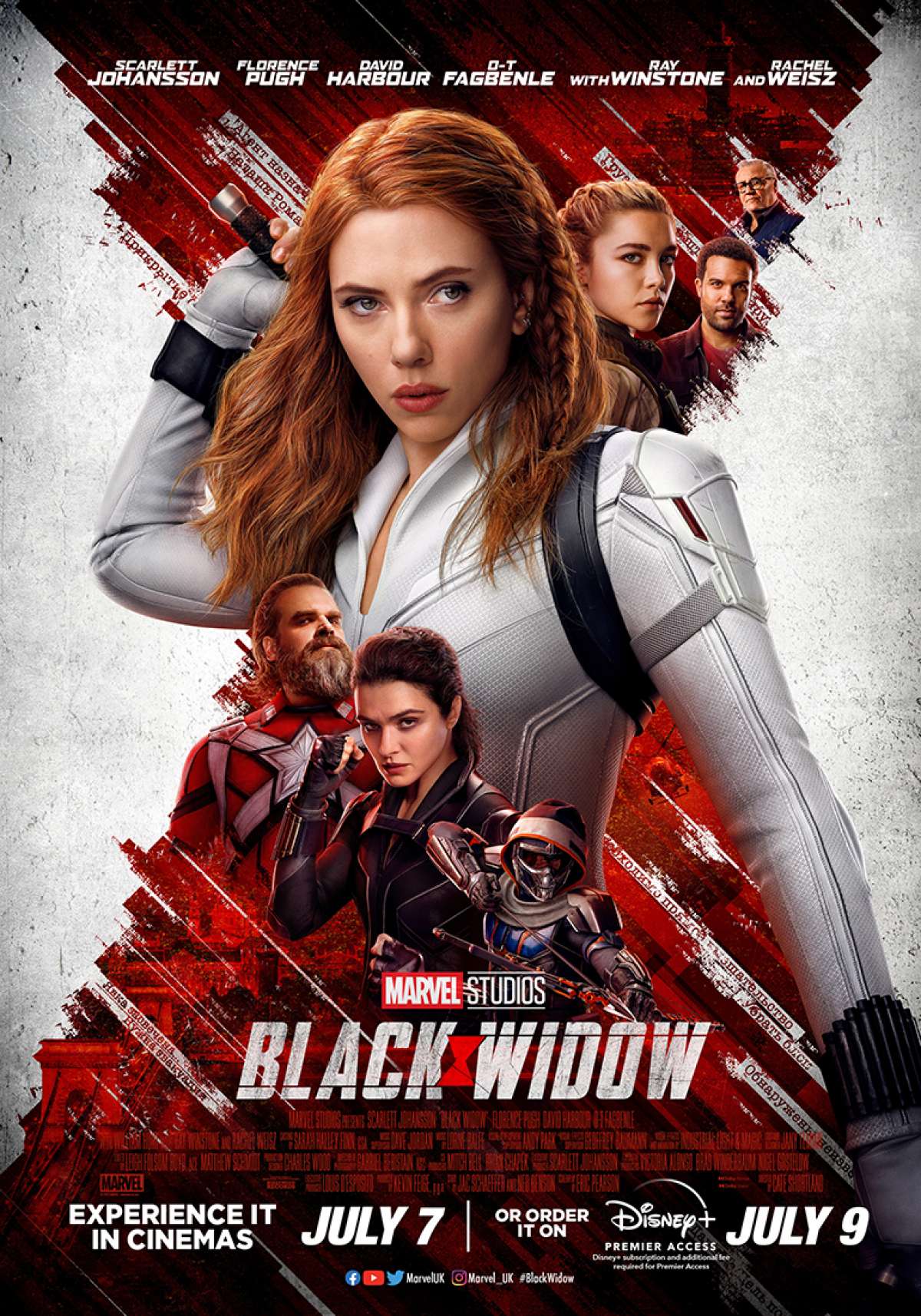 Black Widow
Back To Where It All Began
CLICK TO FIND OUT MORE
12A