Feature
She's Done Running
---
The Infinity War is won. But as one MCU chapter closes, another begins as Black Widow brings Scarlett Johansson's Natasha Romanoff back to reveal secrets from a time long before she became an Avenger.
Article Published on 17.06.2021
Words Charlie Jones
Ten years ago, in Iron Man 2, is when we first met S.H.I.E.L.D. agent Natasha Romanoff; better known now as Black Widow having cemented herself as a regular fixture in the MCU. After supporting roles in seven films that saw her grow into a fan favourite before making the ultimate sacrifice to stop Thanos, she's finally getting a film of her own.
Bringing Scarlett Johansson back to the role she thought she'd left behind, Black Widow delves into the Infinity Saga timeline to reveal what happened in the time between Captain America: Civil War and Avengers: Infinity War.
An origin story of sorts sends Black Widow back to where it all began. Budapest, and the Red Room where young women are brainwashed into becoming the world's most elite assassins. There she must face long-buried memories and go toe to toe with Taskmaster, a masked villain whose photographic reflexes can replicate the abilities and fighting style of any opponent.
As Black Widow's dark past comes to light, so does a chance to reunite with her first family of heroes. Florence Pugh co-stars as Natasha's would-be sister Yelena with Rachel Weisz and David Harbour as their "parents" Melina and Red Guardian respectively. The family of misfits must fight together again to take down Taskmaster in the epic entry to Phase Four of the MCU.
Super Women
Captain Marvel
Brie Larson became the MCU's first female lead when she donned Carole Danvers' blue and red jumpsuit in the thrilling penultimate chapter of the Infinity Saga. The sequel is on its way!
Wonder Woman
Two years earlier, Gal Gadot became the first woman to front a film in the DCEU after she followed her successful debut in Batman V Superman with her epic origin story.
Birds Of Prey
Margot Robbie really stole the show as Harley Quinn in the first Suicide Squad, so much so that she got to fly solo in her own spin-off. She's coming back in James Gunn's rebooted The Suicide Squad.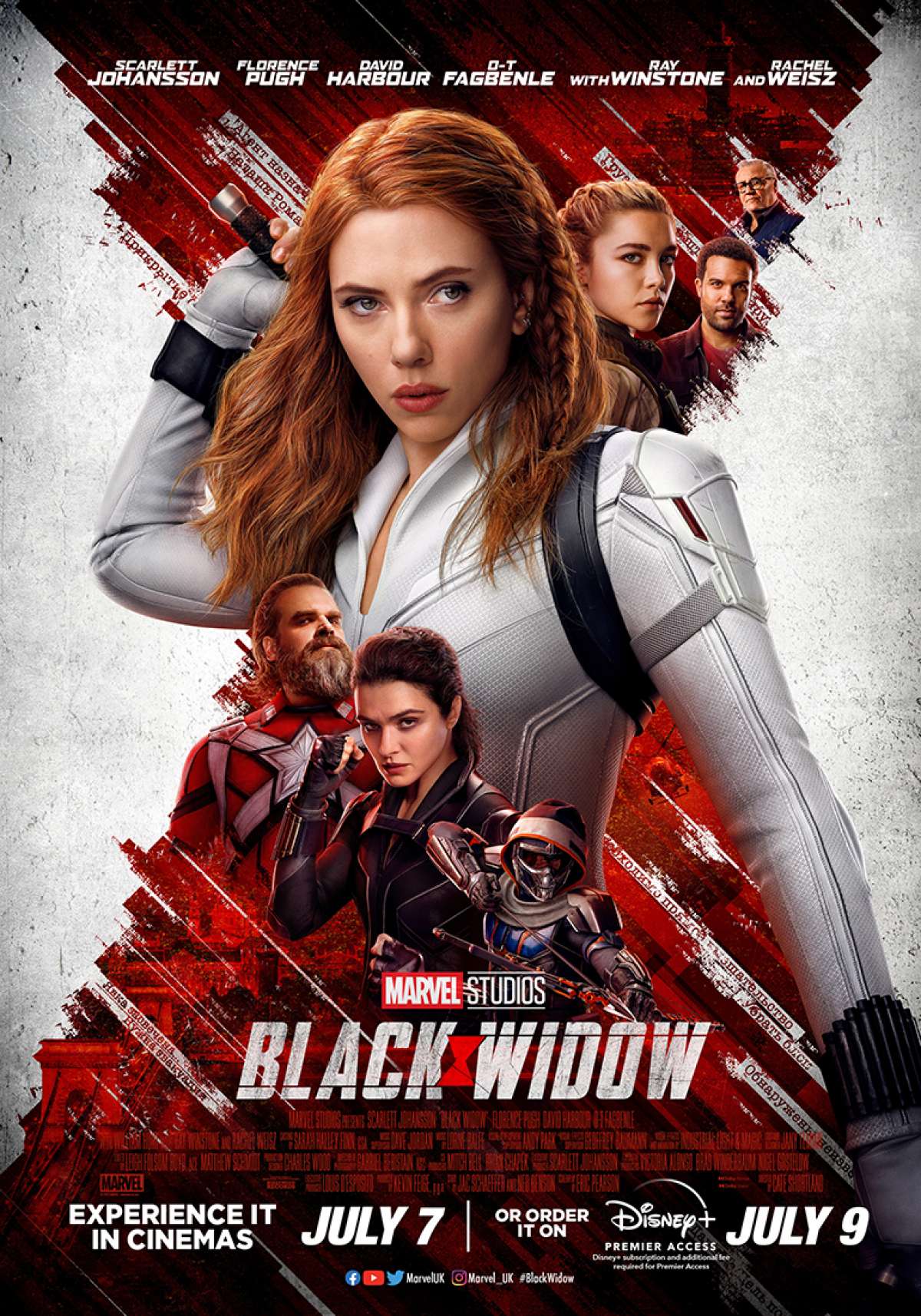 Black Widow
Back To Where It All Began
CLICK TO FIND OUT MORE
12A