Feature
Supersized Sizzlin' Fun
---
When an enormous sinkhole ruins a potentially successful summer of burger-flipping business, the Belcher kids step up to uncover that, if solved, could save the fate of the family restaurant.
Article Published on 07.04.2022
Words Harry Faint
Welcome to Bob's Burgers, a coastal burger restaurant run by the quirky, interesting, and musical Belcher family. Business is never booming, but owners Bob and Linda, and their three kids, are used to creating chaos to pass the time. However, in the family's first big screen endeavour, the Belchers are preparing for their most successful summer yet when disaster strikes and puts a spanner into the greasy works.
As a water pipe ruptures right in front of the restaurant, blocking access to the street, the family must do all they can to keep business afloat. Tina, Gene, and Louise believe that there must be more afoot in the town and that if they solve the mystery, they could save the restaurant with plenty of time leftover to relish in the summer heat.
Returning with their superb voice talents, H. Jon Benjamin, Dan Mintz, Eugene Mirman, John Roberts, and Kristen Schaal bring their winning recipe from twelve seasons, and counting, of hit small-screen animated spectacle to the big screen. Frequent guest stars Larry Murphy, Kevin Kline, and Zach Galifianakis reprise their roles to add some extra flavour.
Get ready for a full stomach of laughter, outlandish characters, and unforgettable adventure with this supersized episode of Bob's Burgers.
Meet The Belcher Kids
Bob and Linda are wonderful parents to three lovable and unique kids who each have their own interests and quirks.
Tina, 13
Tina is the oldest of the Belcher clan. A boy crazy and horse-obsessed teen who's betrayed by her lack of social skills and erotic "friend" ficiton.
Gene, 11
Gene's the ultimate middle child: a creative and outgoing boy who loves his keyboard, interjecting fart sounds into conversations, and his imaginary friend, Ken.
Louise, 9
Although Louise is the youngest, she makes up for that in buckets of manipulation and wit. You'll never catch her without her pink ears hat and incredible speed at comebacks.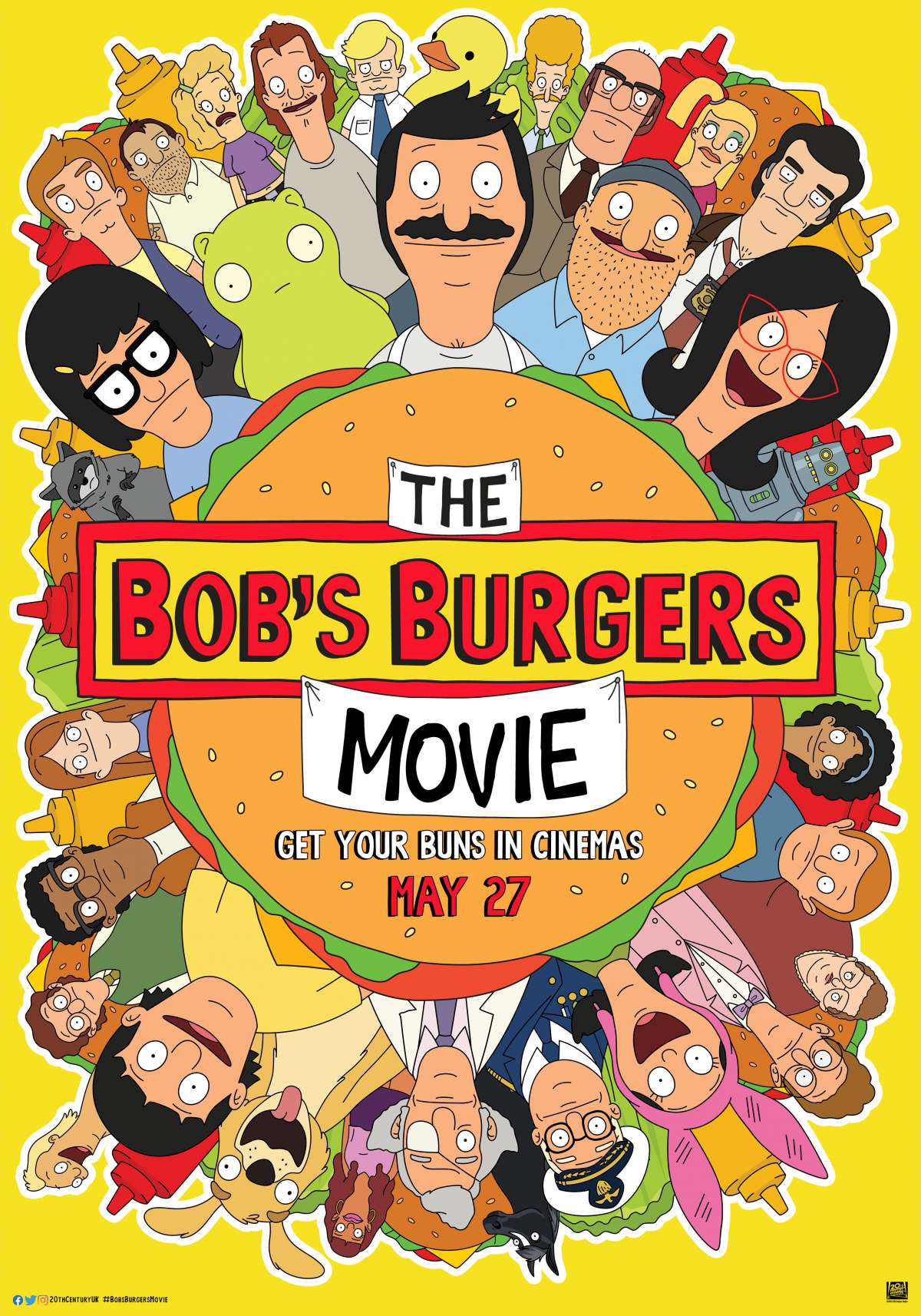 The Bob's Burgers Movie
Get your buns in cinemas
CLICK TO FIND OUT MORE
PG