Feature
Dead Men Tell No Tales
---
The stakes are high as the Allies attempt an audacious deception to trick the enemy and turn the tide of World War 2, but will they believe the story of a dead man?
Article Published on 04.02.2022
Words Adam Matulewicz
Ahead of their strike on the shores of Sicily in 1943, the Allies had one major concern: the Nazis knew they were coming. To throw the odds in their favour, the only thing for it was to deceive the minds behind the greatest threat the world had ever seen.
Colin Firth is intelligence officer Ewen Montagu in the retelling of this extraordinary story that shows a different side of war. With one hundred thousand British lives on the line, and the prospect of more should they fail, Montagu and his fellow officer Charles Cholmondeley, played by Succession's Matthew Macfadyen, must take the fight to the shadows. But instead of boats and guns, they're armed with a corpse and false papers.
Their plan is to obtain a dead body, dress it up as a British soldier, plant "top secret" documents on it, and float it into enemy territory so they will take the bait and believe Greece is the intended target, not Sicily.
With perhaps the most important mission of the Second World War on their shoulders, and no guarantee of success, Montagu and Cholmondeley have their work cut out with Jason Isaacs' Admiral John Godfrey to convince, Simon Russell Beale's Winston Churchill to please, and many lives at risk.
Director John Madden sheds a light on the shady side of the Second World War with a stranger-than-fiction spy story with a license for thrills, tension, surprises and even some romance along the way.
Operation Mincemeat must not fail.
No Time To Die
Operation Mincemeat required great minds to make it work and had to be expertly written. From working with the country's best spies to writing about everyone's fictional favourite, Operation Mincemeat owes its success to the man who wrote the mission plans in the first place: Lieutenant Commander Ian Fleming. Operation Mincemeat reveals his role in the extraordinary story, with Johnny Flynn starring. After the war, Fleming introduced the world to his deadliest weapon yet: a fictional intelligence MI6 agent best known as Bond, James Bond. Based on individuals he met during his military days, 007 has heroically saved the world many times over. Only last year did he arguably save cinema with the release of No Time To Die; a lifeline for the industry with a record-breaking British box-office return.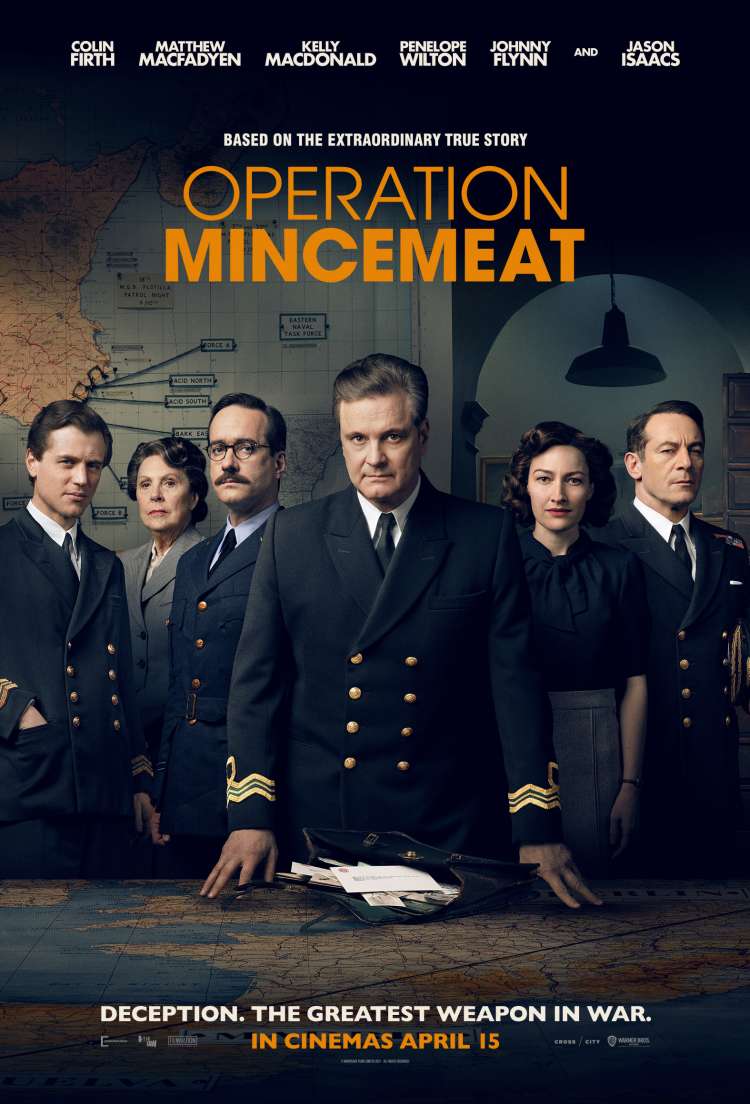 Operation Mincemeat
Deception, the greatest weapon in war
CLICK TO FIND OUT MORE
12A