Trailer
Operation Fortune: Ruse De Guerre Trailer
---
Jason Statham, Aubrey Plaza, Josh Hartnett, and Hugh Grant star in the first look at Guy Ritchie's star-studded spy caper.
Article Published on 10.12.2021
Following the success of The Gentlemen, Guy Ritchie returns and reunites with Hugh Grant for spy caper Operation Fortune: Ruse De Guerre. Though full of blistering action and razor-sharp wit, the biggest draw from the thrilling trailer is the reveal of another opportunity for Hugh Grant to flex his fiendish funny bone in a role not too dissimilar to that of the now infamous Fletcher as billionaire arms broker Greg Simmonds. But that's not all the film will be flexing as the trailer also introduces a line-up of Hollywood heavyweights: Aubrey Plaza, Josh Hartnett, and Jason Statham. It's quite the exciting ensemble, but the film is very much another Statham action vehicle as his super spy Orson Fortune leads a team who must stop deadly new weapons technology falling into dangerous hands. And to do so, he hatches a scheme that requires assistance from an unlikely ally: Hollywood's biggest, and Simmonds' favourite, movie star Danny Francesco. Operation Fortune: Ruse De Guerre is set to arrive in cinemas soon.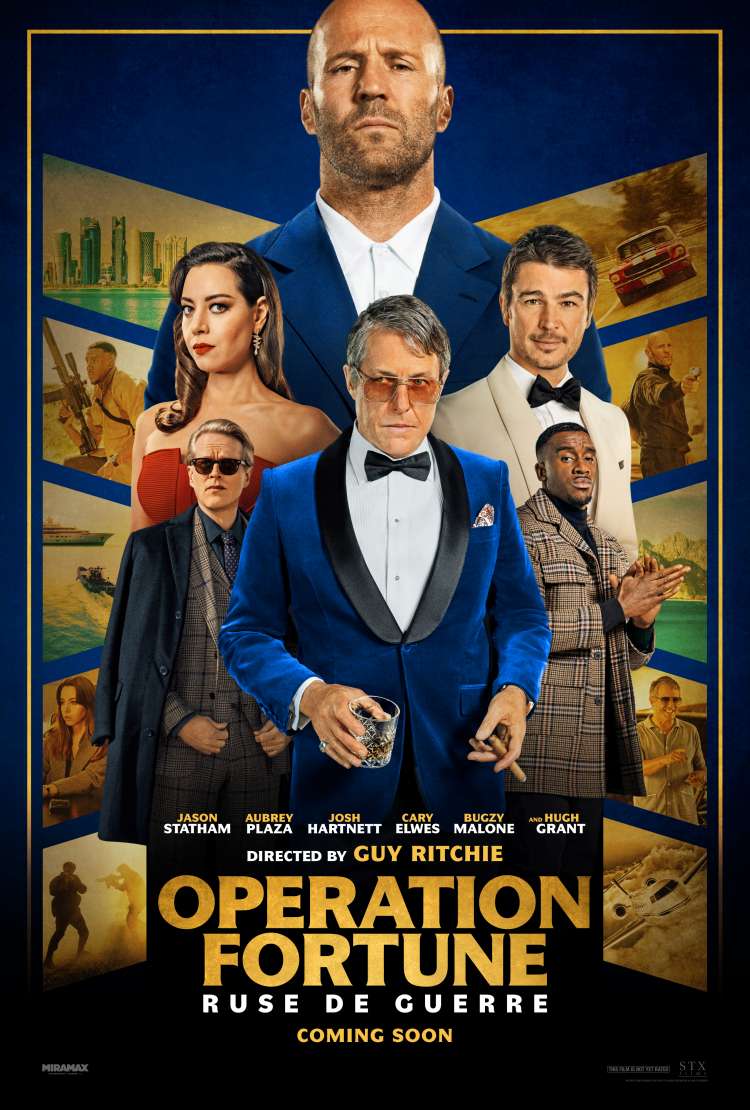 Operation Fortune: Ruse De Guerre
Let the spy games begin
CLICK TO FIND OUT MORE