Feature
The Living Vampire
---
Dying from an incurable illness, a scientist risks it all for one last chance to survive. When his miracle cure transforms him into something deadlier than the disease, he gains incredible new powers and a taste for blood. Jared Leto is Morbius.
Article Published on 04.02.2022
Words Chris Wasey
Mild-mannered, incredibly gifted scientists are a breeding ground for transformative, often terrifying Marvel heroes and villains. The likes of Reed Richards, Bruce Banner, and Doctor Strange are well known stories, now, Nobel Prize-winner Dr Michael Morbius makes his cinematic debut in a film that spills the secrets of his bloody story.
Terminally ill with a rare blood disorder, Morbius takes a last desperate chance to save his life with an experimental treatment using bat DNA. When he awakens, he finds his entire world has changed. His body, once emaciated and fragile, becomes a picture of health and vitality, and he's now blessed with strange new powers.
Incredible strength, preternatural reflexes, heightened senses, Wolverine-style healing, echolocation, and even flight – all amazing new abilities that come with a serious side effect: an insatiable craving for blood.
Transformed into The Living Vampire, Morbius appears from Sony's dark corner of the MCU multiverse that spawned Venom and unleashed Carnage. As the once standalone pocket-verse expands and the stories intersect, it's sure to be worth keeping your eyes peeled for clues that'll send Spidey senses tingling.
Sink your teeth into the darkest anti-hero story that's brimming with brutal action and moral complexity that are a symptom of a character who drinks the blood of his victims.
Marvel Tales From The Crypt
Vampires, ghouls, and creature features have been a quiet lifeblood for Hollywood. Everything from classic Hammer Horrors and Bram Stoker's Dracula to The Lost Boys and Twilight – vamps are versatile. While the expansion of Marvel's universe continues, the hunger for something darker remains and it's beginning to bleed into the MCU. It began with a blood borne parasite battling for control with its host (plus a penchant for snacking on people) in surprise-hit action creature-feature Venom, then fans got double the dose of everything they enjoyed when its sequel unleashed Carnage. Now, Morbius The Living Vampire rises from his crypt to make his first appearance onscreen. There's also the reboot of Blade starring Oscar-winner Mahershala Ali that goes into production this year too.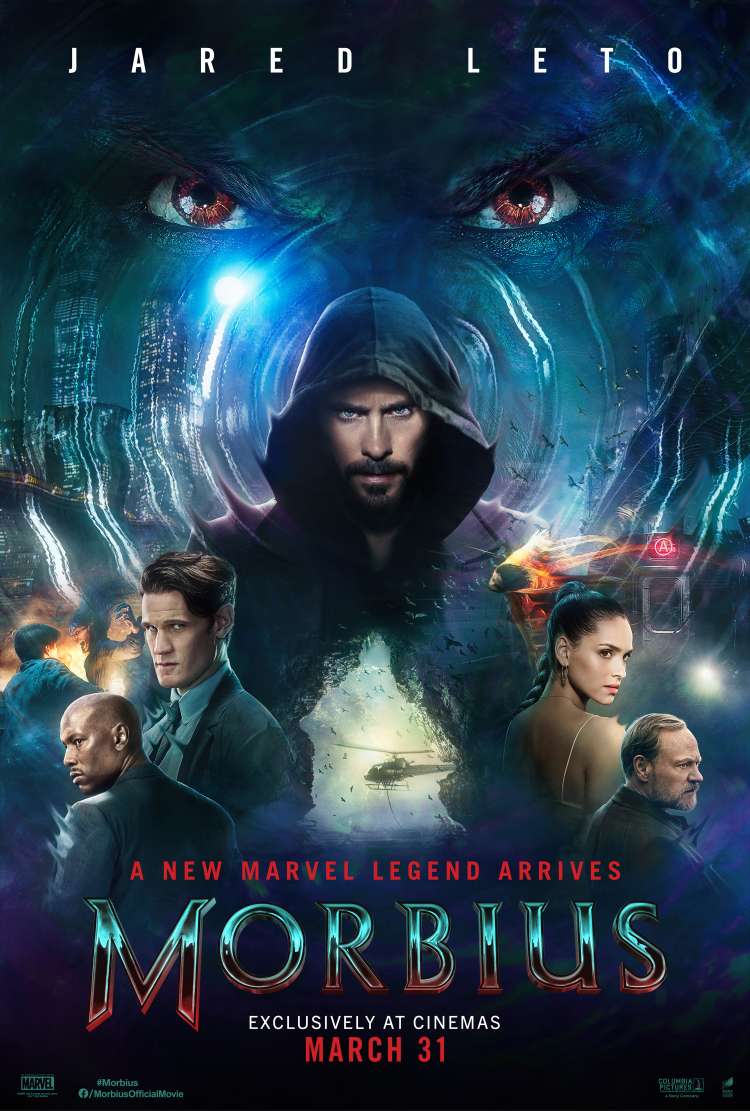 Morbius
A new marvel legend arrives
CLICK TO FIND OUT MORE
15