Feature
Playing With Fire
---
Emerging from the embers of the 1984 adaptation, Blumhouse's new interpretation reignites the Stephen King story with Zac Efron starring as a father desperately trying to stop his eleven-year-old daughter's superpower from blazing out of control.
Article Published on 07.04.2022
Words Lee Curtis
Films about kids learning to control their extraordinary abilities isn't new. They're mostly magical adventures or light-hearted family films and it's really only the likes of Midnight Special, where a father protects his gifted son from government control, BrightBurn, that turns the Superman story into something sinister, and a handful of others that dare to delve into the dark side of the story.
Fanning the flames for both and sitting somewhere between the two, Stephen King's Firestarter tells the story of a young girl, Charlie, whose coming of age coincides with her pyrotechnic powers roaring to life.
For all of her childhood, Charlie's superpower has been suppressed with the help of her parents, played by Zac Efron and Sydney Lemmon, to protect her from those who would use her as a weapon. But, now at the age where emotional outbursts are harder to extinguish and her powers begin to burn brighter than ever, their happy albeit strange home life has never been more volatile.
When an incident at school reveals their secret, the family are forced to go on the run. As their attempts to evade capture grow ever desperate, Charlie threatens to become the one thing her parents tried to prevent as she struggles to fight the urge to use her powers to their full potential to keep them all safe, whatever the cost.
The Kids Are Alright
Ryan Kiera Armstrong's Charlie is capable of conjuring fire, sueprheating air, and potentially even causing nuclear explosions witjh her mind. How does she compare to other superpowered kids from films?
Matilda
A super-smart young girl develops psychokinetic powers and punishes the horrible adults in her life. A new adaptation of the beloved Roald Dahl story is coming soon!
Harry Potter
A gifted young boy's life is turned upside down when he discovers that he is in fact a wizard and he's invited to a special school to learn how to master his magic.
The Incredibles
Their parents may get all the headlines, but the super-powered Parr siblings – Violet aka Invisigirl, super-fast Dash, and all-powerful baby Jack-Jack – are just as good at saving the day.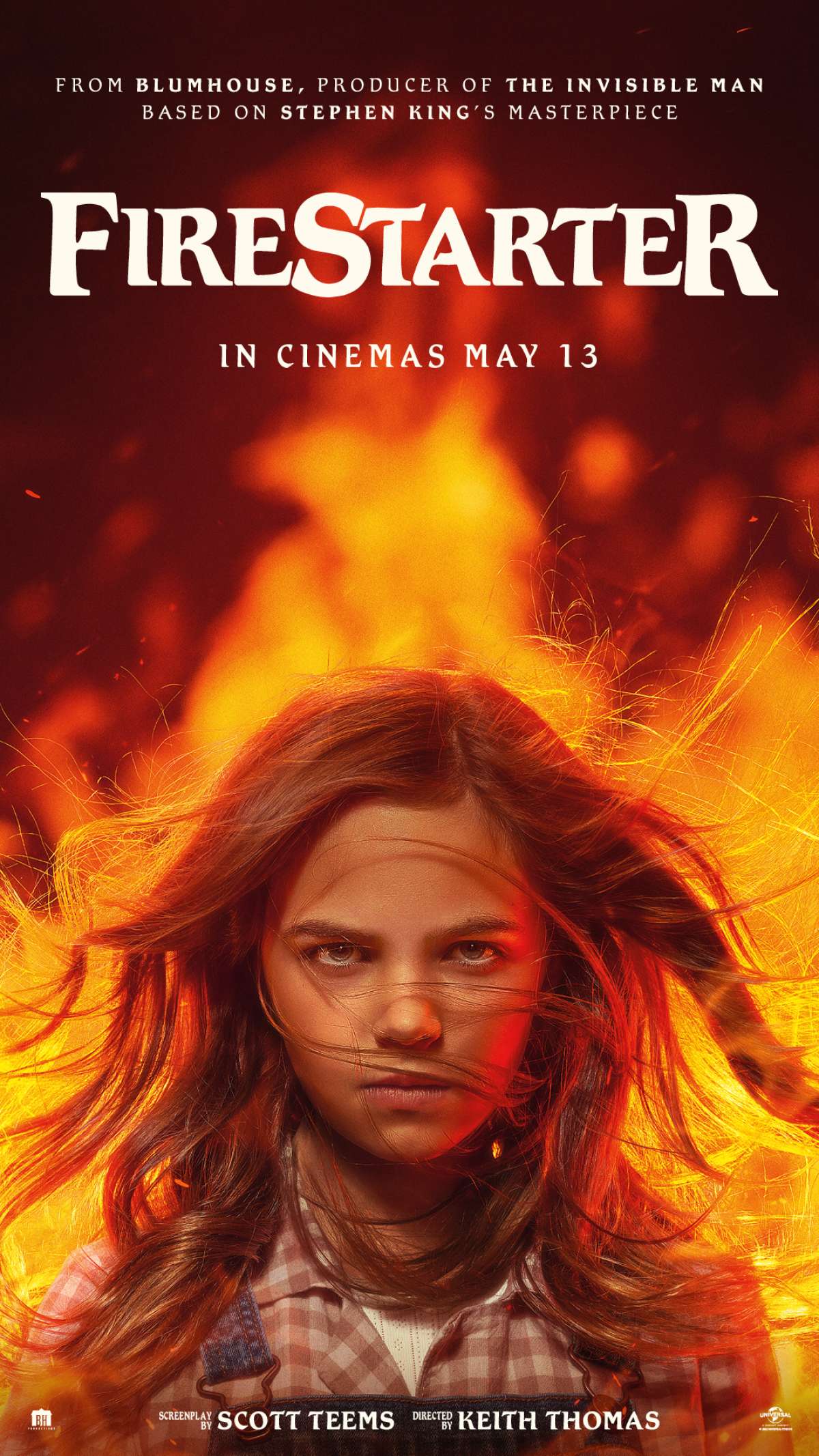 Firestarter
Never play with fire
CLICK TO FIND OUT MORE
15