Feature
Return To Hogwarts
---
With Grindelwald threatening muggle life as we know it, Dumbledore's army of misfits assemble to put a stop to him for good in the new chapter of Fantastic Beasts.
Article Published on 04.02.2022
Words Adam Matulewicz
"It takes a great deal of bravery to stand up to our enemies, but it takes even more to stand up to our friends."
Was it memories of Grindelwald that filled Professor Dumbledore's mind when he granted courageous Neville Longbottom the surprise ten points that won the House Cup for Gryffindor? The spellbinding conclusion to David Yates' Fantastic Beasts trilogy promises to bring answers as to why Dumbledore can't fight Grindelwald and many more of the riddles the famous Hogwarts headmaster has woven over the years.
Expert villain Mads Mikkelsen picks up where Johnny Depp left off as the most dangerous man in the wizarding world, Gellert Grindelwald, who has now amassed a legion of followers. With his vast experience in challenging some of cinema's biggest heroes, from James Bond to Doctor Strange, the man who designed the Death Star now continues the dark wizard's quest to rule over the muggle population. As he draws closer to fulfilling his goal, Dumbledore must finally decide if he will step into the fight.
In the meantime, Jude Law's younger Dumbledore again turns to the Wizarding World's number one carer of magical creatures to take the fight to Grindelwald. Eddie Redmayne leads us back through the doors of Hogwarts as Newt Scamander joins his brother Theseus, his adoring assistant Bunty, Hogwarts' professor Eulalie Hicks, and muggle-in-tow Jacob on a new magical and fantastical-creature-filled adventure.
Can this team of unlikely heroes stop Grindelwald once and for all?
What's Next For The Wizarding World?
The twenty-year anniversary of Harry Potter And The Philosopher's Stone first coming to cinemas was recently celebrated in the most magical way possible as muggles around the world marvelled at the reunion of their favourite cast members in familiar settings from the films. Ahead of the reunion, director Chris Columbus revealed that he's considering another return to Hogwarts. Columbus departed the series after directing The Chamber Of Secrets, but has since voiced interest in bringing Broadway's Harry Potter And The Cursed Child to the big screen. His adaptation of the stage play would see Daniel Radcliffe, Emma Watson, and Rupert Grint reprise their roles as Harry, Hermione, and Ron to give fans the much-sought answer to the question: what happened next?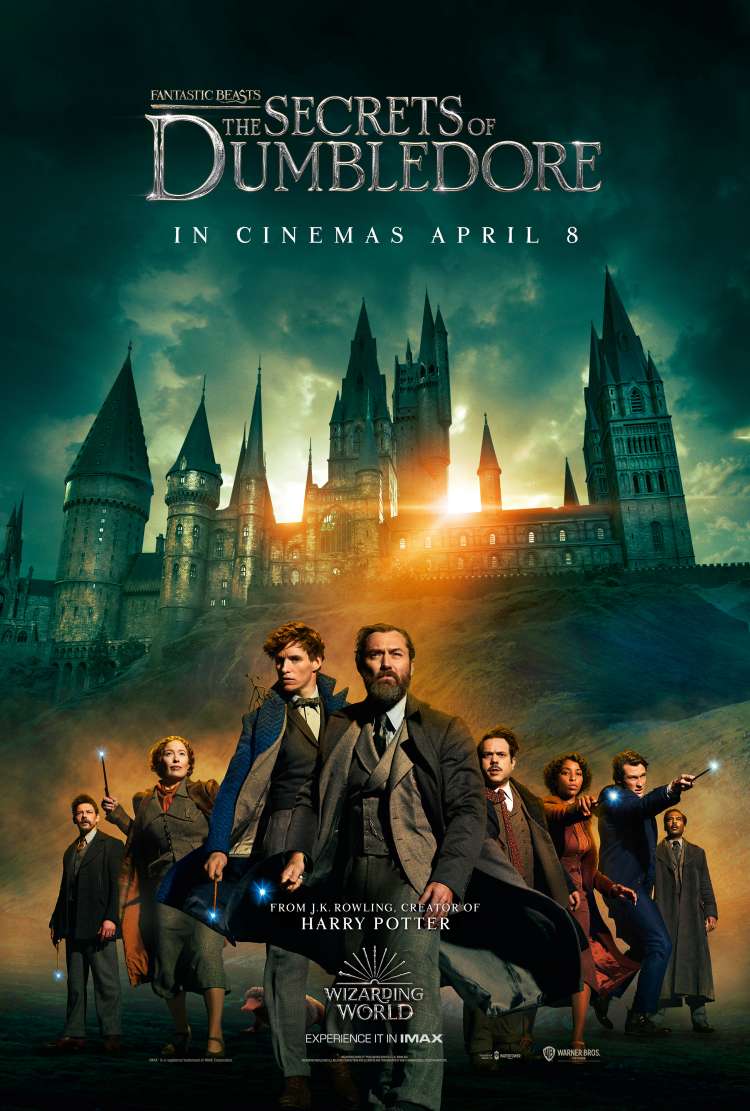 Fantastic Beasts: The Secrets Of Dumbledore
Return the the magic
CLICK TO FIND OUT MORE
12A