Feature
Off The Rails
---
One train. Five hard-boiled assassins. Over two-hundred miles of stylish non-stop action. Brad Pitt and David Leitch come together for an East-meets-West thrill ride that will leave cinemagoers breathless.
Article Published on 01.07.2022
Words Aaron Potter
With such celebrated action hits as John Wick, Atomic Blonde, Deadpool 2, and Hobbs & Shaw already under his belt, director David Leitch definitely knows how to get the blood and adrenaline pumping.
Now, he's going fast and furious again in a slick and stylish action-comedy set aboard a bullet train speeding from Tokyo to Kyoto.
Brad Pitt heads up an all-star cast as a seasoned assassin, known only as Ladybug, who's tasked with tracking down a case that holds the key to his retirement. Unfortunately for him, a few fellow passengers have similar aspirations, with the likes of Kick-Ass' Aaron Taylor-Johnson, Eternals' Brian Tyree Henry, and Deadpool 2's Zazie Beetz ready to punch their ticket in more ways than one.
Just how intimately these killers are connected remains to be seen, but it seems Pitt's handler – Maria Beetle, played by Sandra Bullock – knows much more than she's letting on. What's more, there's also murderous intent on board from Joey King, Logan Lerman, Michael Shannon, Hiroyuki Sanada, Andrew Koji, and hip-hop star Bad Bunny.
All that's for certain, Bullet Train will squeeze as much creative choreography and killer dialogue as possible onto one chaotic commute to take audiences on an unforgettable non-stop ride.
All Aboard Action
Skyfall
To celebrate the franchise's fiftieth anniversary, James Bond goes big from the very beginning as Skyfall's bombastic pre-titles sequence sends Daniel Craig's Double-O Seven to the top of a train to chase down a target as Istanbul scenery swirls behind.
The Wolverine
Logan's claws more than come in handy during his solo adventure where he's forced to climb the outside of a speeding train. Several Yakuza die in a thrilling action set piece that proves steel is no match for adamantium.
Train To Busan
Off-the-rails action meets the post-apocalyptic undead in a South Korean surprise hit from director Yeon Sang-ho. The heart-pounding tension, drama, and suspense never stops on a terrifying train journey where our heroes try to stay on track to stay alive.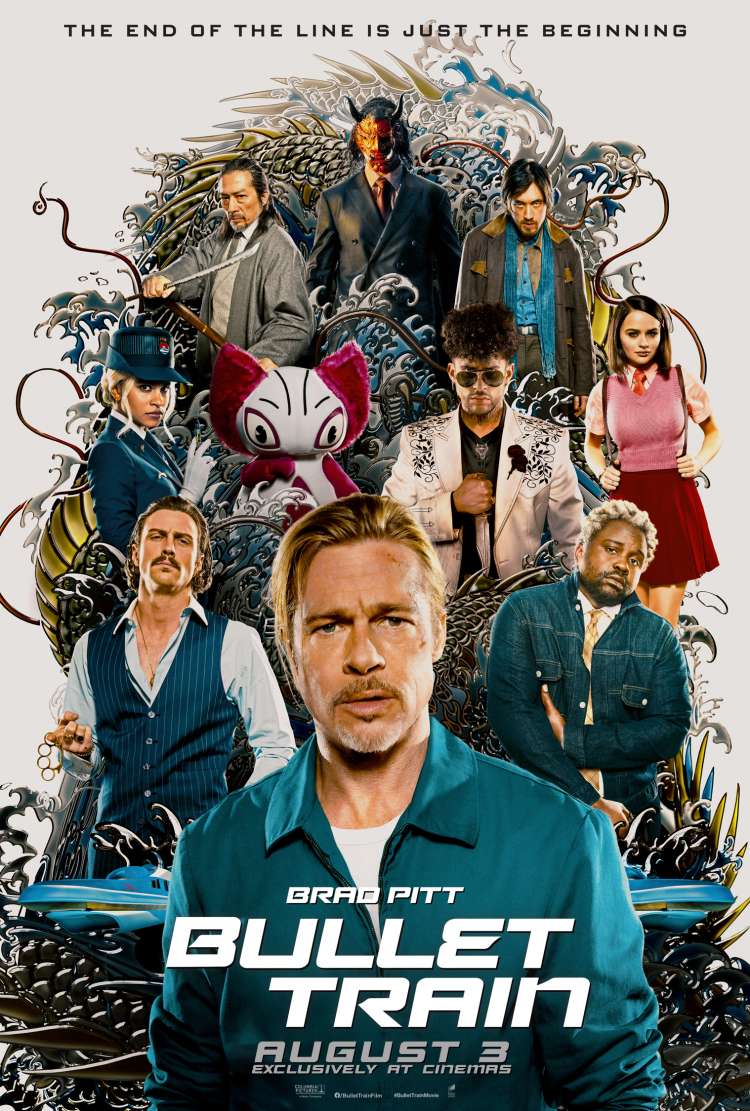 Bullet Train
The end of the line is just the beginning
CLICK TO FIND OUT MORE
15