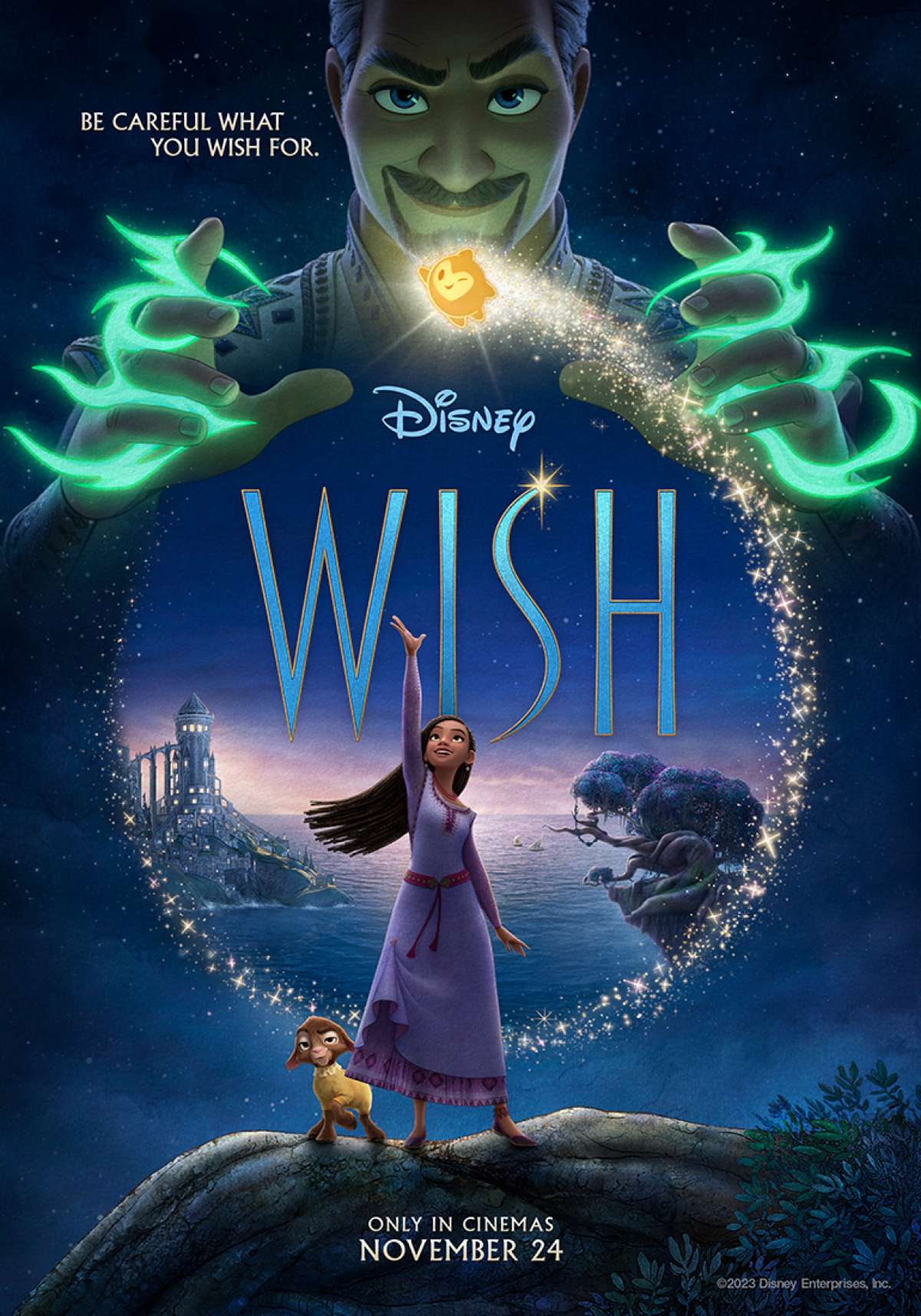 Be careful what you wish for
Walt Disney Animation Studios' all-new animated musical-comedy welcomes audiences to the magical kingdom of Rosas, where Asha, a sharp-witted idealist, makes a wish so powerful that it's answered by a cosmic force - a little ball of boundless energy called Star. Together, Asha and Star confront a most formidable foe - the ruler of Rosas, King Magnifico - to save her community and prove that when the will of one courageous human connects with the magic of the stars, wondrous things can happen.

Academy Award-winner Ariana DeBose voices seventeen-year-old heroine Asha, Chris Pine lends his voice to the formidable King Magnifico, and Alan Tudyk provides the memorable voice of Asha's pet goat, Valentino. The ensemble cast also includes Angelique Cabral as Queen Amaya, Victor Garber as Asha's grandfather, and Natasha Rothwell as Asha's loving and supportive mom. Plus, Jennifer Kumiyama, Evan Peters, Harvey Guillen, Ramy Youssef, Della Saba, and Jon Rudnitsky voice Asha's tight-knit group of confidants, protectors, and forever friends.

Helmed by Oscar-winning director Chris Buck and Fawn Veerasunthorn, Wish features original songs by Grammy-nominee Julia Michaels and Grammy-winner Benjamin Rice as well as an enchanting score by composer Dave Metzger.
RELEASE DATE
24TH NOV 2023
CERTIFICATE
U
RUNTIME
95 Mins
GENRES
animation, fantasy, muscial
DIRECTOR
CHRIS BUCK
DIRECTOR
FAWN VEERASUNTHORN
CAST
CHRIS PINE
CAST
ARIANA DEBOSE
CAST
ALAN TUDYK