Feature
When You Wish Upon A Star
---
After a mischievous star falls from the sky, a young girl must go the distance to protect her one and only wish.
Article Published on 26.10.2023
Words Aaron Potter
Wishing upon a star isn't as straightforward as it seems.
In the year that celebrates one-hundred years of Disney, the animation studio is still working its magic and spins a fantastical new tale that feels as fresh as anything we've seen from them before. Marrying traditional computer animation techniques with a mesmerising watercolour aesthetic, Wish has a truly otherworldly visual style that's sure to capture audiences' imagination in a whole new way, alongside the expected flurry of heartfelt characters and sweet songs.
At the heart of the story is Asha, a seventeen-year-old citizen of the Kingdom of Rosas who takes matters into her own hands after she senses a rising darkness.
Voiced by West Side Story's Ariana DeBose, the headstrong girl soon gets more than she bargained for after wishing upon a star only to find the star itself has other plans and falls from the sky intent on granting everyone's wish.
With a voice cast that also includes Disney Animation favourite Alan Tudyk – who adds another animal to his roster in following Hei Hei, Tuk Tuk, and Pico the toucan to voice Asha's beloved pet goat Valentino – and Chris Pine, as Rosas' evil ruler King Magnifico, this next adventure has all the makings of being the next animated modern classic you'd wish for.
Dreams Come True
Five Children And It
Adapted for both small and big screen several times, E. Nesbit's beloved childhood novel introduces a moustachioed sand critter who grants wishes with a catch. The five children find It a constant source of fun... and frustration.
Big
Tom Hanks delivers a star turn as the twelve-year-old boy who one day wishes to be a grown up, only for it to come true the very next day. He quickly learns, however, that there's more to being big than late nights and sweets for breakfast.
Aladdin
Easily the animated Disney classic with the most wishes throughout, Both Robin Williams and Will Smith tear up the screen as genies anyone would be happy to befriend.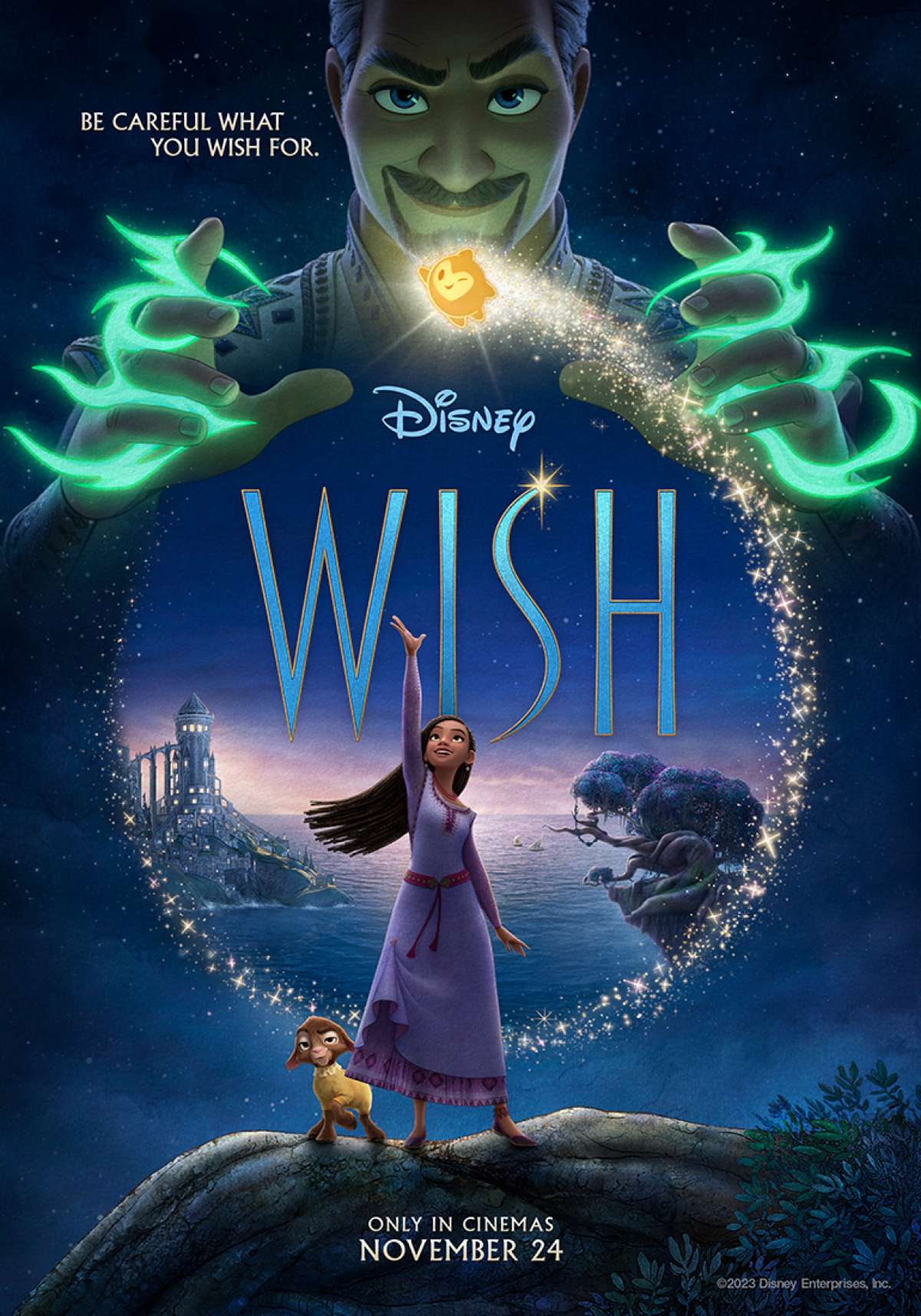 Wish
Be careful what you wish for
CLICK TO FIND OUT MORE
U