Trailer
Thor: Love And Thunder Trailer
---
Get ready for Gods, girls, Guardians, and a gloriously terrifying villain as the full trailer for the next chapter in Thor's story reveals all.
Article Published on 24.05.2022
Chris Hemsworth's hero has had quite the emotional journey over the course of the MCU. Now, he's hoping to put everything behind him and live a little, and have a lot of fun. Turning over a new leaf is never easy, especially for the God Of Thunder as his journey of self-discovery soon brings an unexpected reunion with the last person he ever expected to see: his former human girlfriend, Jane Foster. Natalie Portman is back as the former scientist who is somehow now bestowed with Asgardian armour and Thor-like powers of her own, and now wields Mjolnir as The Mighty Thor. Reacquainting with an old flame and fighting his own feelings are soon the least of Thor's troubles as the trailer reveals Christian Bale's Gorr The God Butcher. From just a few snapshots, the galactic killer who holds a grudge against all gods and vows to make them extinct makes quite the impression as one of the most menacing and terrifying Marvel villains we've seen yet. In addition to some highlights from Thor and The Mighty Thor side by side, Tessa Thompson's Valkyrie ruling New Asgard, the Guardians Of The Galaxy kicking ass, and Thor's rocky companion Korg bringing more laughs, the trailer also brings a first proper look at Russell Crowe as Zeus who accidentally strips Thor of his clothes in the trailer's funniest and most revealing moment. All of the above and so much more awaits when Thor: Love And Thunder comes to cinemas July 8.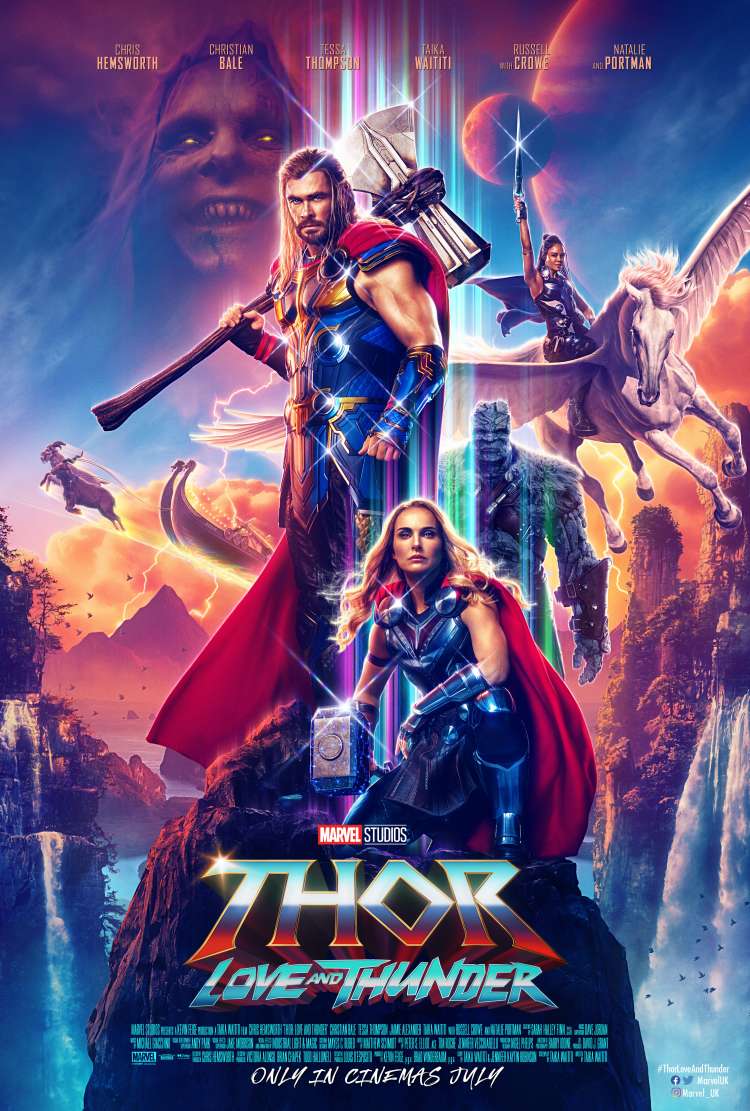 Thor: Love And Thunder
The one and only
CLICK TO FIND OUT MORE
12a