Trailer
Thor: Love And Thunder First Look
---
The electrifying first look at Thor: Love And Thunder launches the god of war on a galactic adventure like no other.
Article Published on 19.04.2022
After renouncing the Asgardian throne at the end of Avengers: Endgame, Thor is looking for a new chapter in his life. The trailer begins as the once battle-craving god of war now turns to a life of peace and puts Stormbreaker, the great weapon he forged to kill Thanos, out to pasture to embark on a great cosmic journey of self-discovery. Thor's search for a fresh start amongst the stars promises to be a bumpy ride with new dangers and reunions with familiar faces from Marvel films gone by. There's Taika Waiti's Korg, who somehow survived Ragnarok; Tessa Thompson's Valkyrie, who rules New Asgard; and the Guardians Of The Galaxy, who it appears have quite the fan in the form of Thor – particularly Chris Pratt's Star Lord who Thor seems enamoured by and even copies his outfit as one of the former Avenger's exciting new looks. The trailer leaves its biggest reveal until its final moments as Natalie Portman returns as Thor's long-lost love, Jane Foster, who is sporting a new look of her own. She appears in full Asgardian armour and inexplicably wielding Mjolnir as The Mighty Thor. It looks like fans will have to wait a little longer for a first look at Christian Bale's Gorr the God Butcher, who is absent from the teaser and is set to be a mighty foe for the now peace-craving Thor. Thor: Love And Thunder arrives in cinemas on July 8.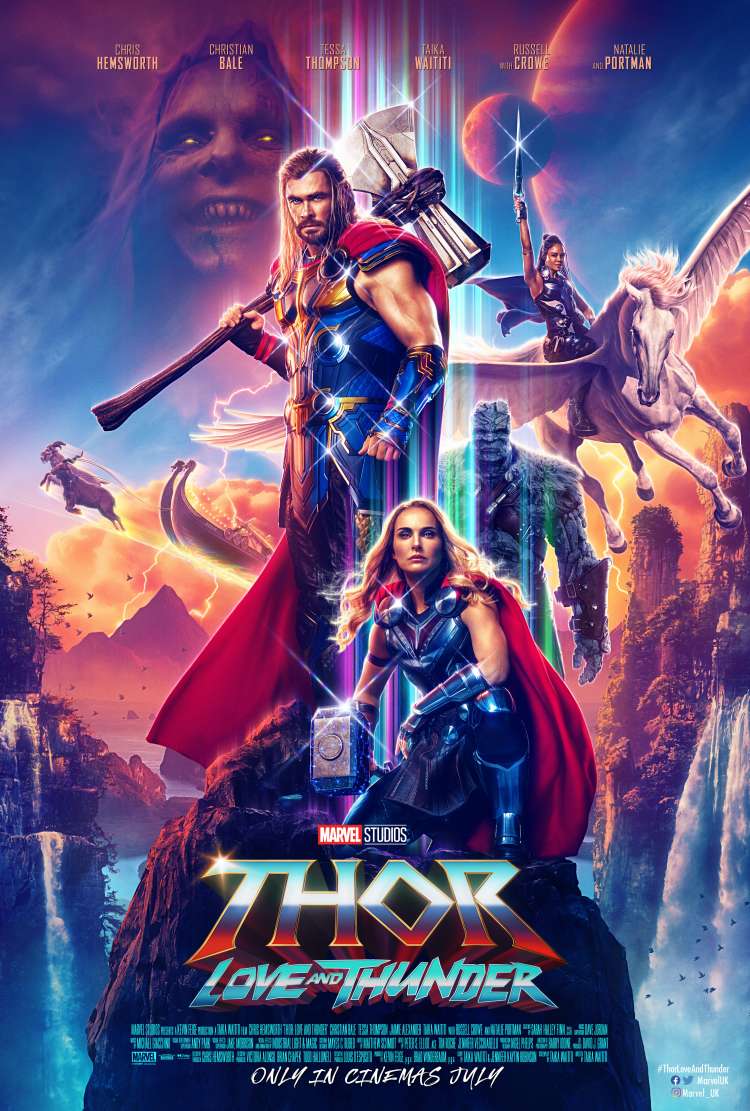 Thor: Love And Thunder
The one and only
CLICK TO FIND OUT MORE
12a