Trailer
The Suicide Squad Trailer
---
A merry band of villains make their explosive introduction in the insane trailer for James Gunn's The Suicide Squad.
Article Published on 26.03.2021
Harley Quin, Rick Flag, and Captain Boomerang are back, and they've brought some new friends! After David Ayer's disappointing adaptation fo the comic books came to cinemas, many considered it a missed opportunity that had potential of bring so much more. So much more in fact that Warner Bros ordered a pseudo-sequel that's something of a do-over and brought Guardians Of The Galaxy director James Gunn on board with hopes he could bring the energy of Marvel's misfits to DC's delinquents. And, boy, it looks like he has. The highly-stylised, comedic, and brilliantly chaotic trailer introduces the new members of The Suicide Squad featuring the familiar faces of Margot Robbie, Joel Kinnaman, and Jai Courtney who reprise their roles from the Ayer film to join forces with Idris Elba's Bloodsport, John Cena's Peacemaker, Peter Capaldi's Thinker, and a slew of other for colourful characters and creatures. That's right, despite all of the action and infighting, it's Sylvester Stallone's King Shark who steals the show. The human/shark hybrid that's very similar to Groot, only much, much more deadly as we see him eat a man and rip another in half. As for the story, well, we see Viola Davis' Amanda Waller is up to her old tricks as the orchestrator of this maniacal plan to recruit a team of supervillains, implant them with explosives, and force them to carry out a suicide mission. Find out just what this mission entails when The Suicide Squad comes to cinemas on July 29.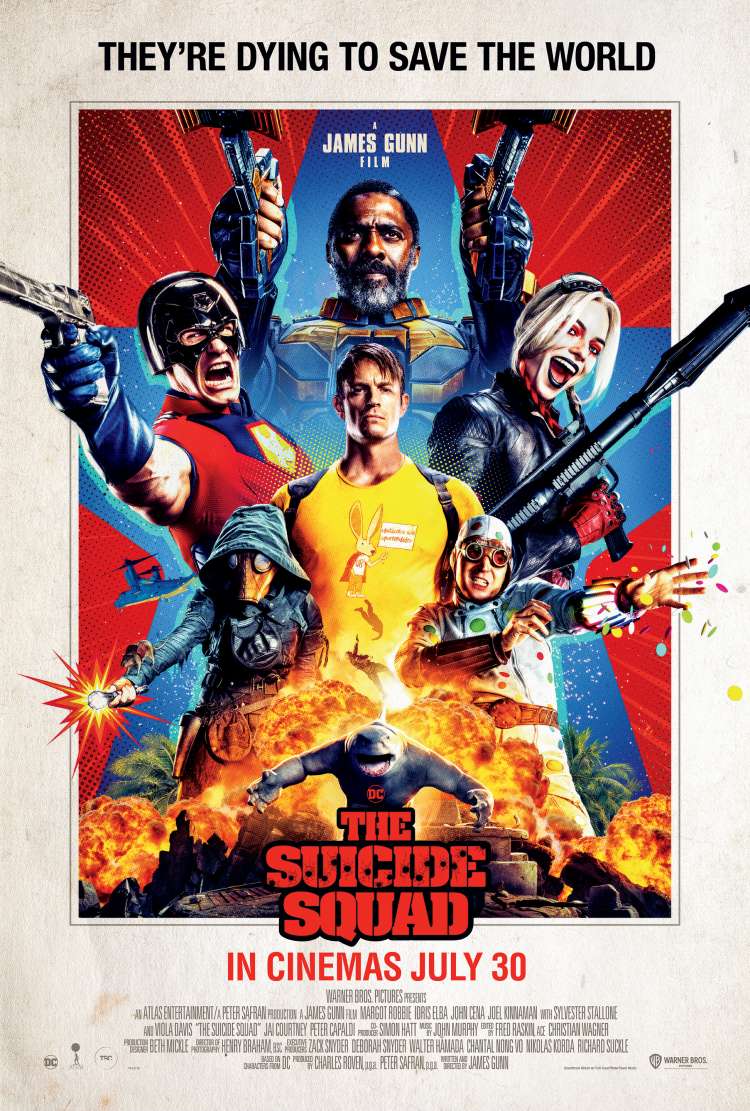 The Suicide Squad
They're dying to save the world
CLICK TO FIND OUT MORE
15