Trailer
The Suicide Squad New Trailer
---
The brilliantly bonkers new trailer brings more focus on character and even more comic book chaos.
Article Published on 23.06.2021
Though gleefully revelling in more of the mayhem we've come to expect from DC's delinquents, the new trailer is the most character-focussed yet and pays particular attention to some of the new villains joining familiar faces Harley Quinn, Rick Flag, and Captain Boomerang. It's Idris Elba's Bloodsport who's put in the spotlight as the trailer reveals his real name and that he's serving time for hospitalising Superman with a kryptonite bullet. He's also refusing Amanda Waller's request to join Task Force X, until she deviously uses his daughter's freedom to convince him to sign up. That's when the trailer really turns up the volume as he's introduced to the rest of his ragtag team. There are plenty of fresh laughs to be found with new footage of the squad getting to know each other as King Shark proves to be a less-than-useful lookout, John Cena's Peacemaker makes a terrible assumption, and Pete Davidson's Blackguard tries to get his head round just what exactly Weasel is. The trailer also shines a light on their mission; to destroy any evidence of a so-called Project Starfish – which in some way gives us some answers for the giant, multicoloured mutant starfish we've seen previously. Whether they'll succeed is one thing, whether they'll survive is the real question. What we do know is that it promises to be a frantic and ferociously fun cinema experience when James Gunn's The Suicide Squad opens on July 30.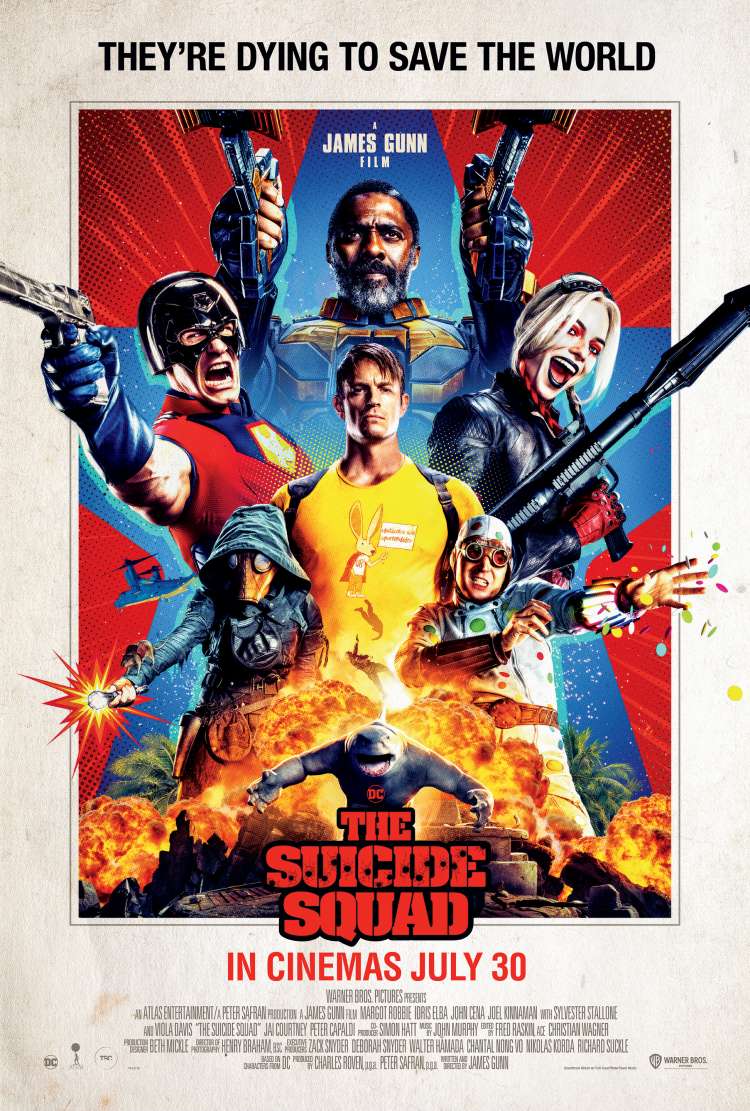 The Suicide Squad
They're dying to save the world
CLICK TO FIND OUT MORE
15