Trailer
The Matrix Resurrections Trailer
---
The first trailer for the fourth Matrix film is finally here to take Neo and Trinity back down the rabbit hole.
Article Published on 09.09.2021
Keanu Reeves' Neo is back, but not quite how we imagined. The long-awaited trailer drops us into the middle of an appointment with his psychiatrist – played by Neil Patrick Harris – where we discover that Neo is now going by his original name Thomas Anderson, taking prescription blue pills, and has no knowledge of the events of the previous films. Even a chance encounter with Carrie-Anne Moss' Trinity in a coffee shop doesn't jog his memory. It's only when he meets Yahya Abdul-Mateen II's unnamed character – whose bald head, sharp suit, and unique spectacles will surely fuel speculation about who he is – and given a red pill where his past finally comes flashing back. With Jefferson Airplane's White Rabbit blaring in the background, the epic and thrilling trailer takes us back down the rabbit hole to reveal everything fans had hoped a new chapter in The Matrix would bring. There are awesome new abilities and footage of expertly choreographed fights and explosive action sequences, plus jaw-dropping, slow-motion, and physic-defying special effects. So much still remains unclear, but all will be revealed when The Matrix Resurrections comes to cinemas on December 22.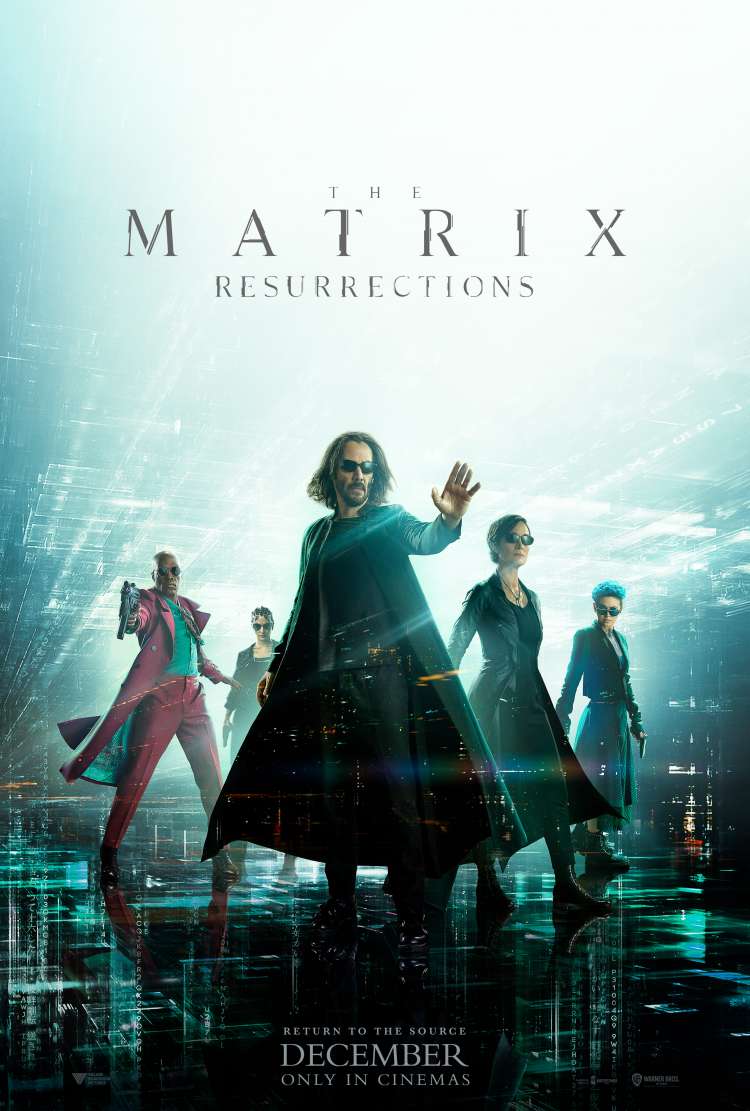 The Matrix Resurrections
The Choice Is Yours
CLICK TO FIND OUT MORE
15