Feature
The Choice Is Yours
---
Troubled by uncertain memories, Neo finds himself back in the Matrix. After bumping into an old flame, he begins to realise things are not what they seem as the game-changing sci-fi franchise returns to take us deeper down the rabbit hole.
Article Published on 20.10.2021
Words Harry Faint
Thomas Anderson is living a life unfulfilled. Assisted by a daily dose of suspicious blue pills, he's blind to his previous life as "Neo" – the One – and unaware that he's living a simulated lie in the Matrix. It's not until a chance encounter with a familiar stranger when he starts to notice the glitches in the system, and that everything is far from what it seems.
The stranger is none other than Trinity, who's also oblivious to their shared past, their relationship, and their history fighting side by side in the revolution against the machines. Morpheus, their old friend, arrives to mentor them in a war many thought had been won. Now, it's time for them to wake up and fight.
The Matrix Resurrections marks a return to the sci-fi franchise beloved by many and brings Keanu Reeves and Carrie-Anne Moss back to their iconic roles under the direction of visionary filmmaker Lana Wachowski. Morpheus, however, has been "rebooted" by Candyman's Yahya Abdul-Mateen II. Jonathan Groff, Neil Patrick Harris, Christina Ricci, and Priyanka Chopra Jonas are among the other exciting new faces joining the franchise.
With so much unknown and so many burning questions still unanswered, the only way to find out is by following the white rabbit to re-enter the Matrix.
The Matrix: Recapped
Before the next chapter in the sci-fi action epic hits the big screen, catch up on the story so far!
The Matrix
In a dystopian future, computer hacker Neo is freed from the Matrix to become a rebel hero. Drawn into the war on the machines, he learns how to bend the rules of the Matrix and fulfil his destiny.
The Matrix Reloaded
Aided by Trinity, Morpheus, and a team of rebels, Neo continues to fight the oppression of the machines in a race against time to prevent their home falling to the sentinels.
The Matrix Revolutions
In a triumphant end to the trilogy, Neo fights an army of Agent Smiths in an epic cinematic showdown. Lives are lost, but the war against the machines is won…or so we thought!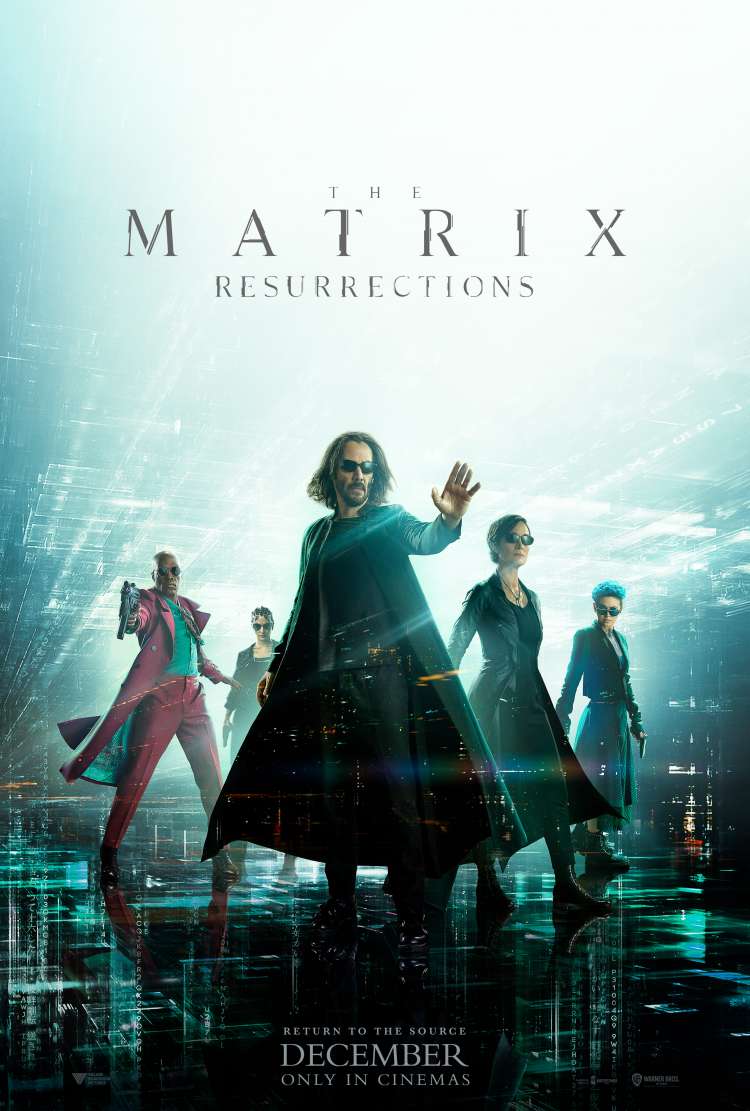 The Matrix Resurrections
The Choice Is Yours
CLICK TO FIND OUT MORE
15