Feature
Oxfords, Not Brogues
---
Discover the true meaning of manners maketh man in the refined but brutal, civilised but merciless prequel that reveals the bloody origins of Kingsman.
Article Published on 20.10.2021
Words Adam Matulewicz
Director Matthew Vaughn takes audiences back to a time before Taron Egerton's Eggsy where the world's worst peace breakers face the wrath of a fledgling society of special agents.
Ralph Fiennes steps into the starring role as the Duke of Oxford, a decorated war veteran and founding father of a one-of-a-kind secret service based out of Kingsman tailors in London. Harris Dickinson co-stars as his son Conrad, the newest recruit who must team up with Gemma Arterton's gun-toting Polly and Djimon Hounsou's warrior-like Shola to learn what manners maketh a King's Man.
Bringing one of the twentieth century's most notorious figures to the big screen, Rhys Ifans stars as Rasputin; a fantastically beareded and legendarily unkillable madman who, along with some of the world's biggest tyrants, orchestrates a plot that threatens the lives of millions.
Facing the outbreak of war on a global scale, the world's first intelligence agency must prove it has what it takes to stop the greatest threat the world has ever faced.
Prepare for old-school espionage, good old-fashioned fun, and a real sharp dress code as the secrets of Kingsman's origins are spilled.
Welcome to the club, you're going to need a suit.
Key Kingsmen
Harry Hart
Colin Firth's Harry Hart a.k.a. Galahad is a long-serving agent who succeeded on multiple missions, cheated death multiple times, and recruits Eggsy into the fold.
Gary "Eggsy" Unwin
Saved from the streets of London by the man who fought alongside his father, Eggsy is Kingsman's most famous recruit who rises through the ranks to save the world, twice.
Tequila
The bad boy of the Kingsman's sister secret service from across the pond prefers to shoot first and ask questions later. After defeating Poppy in The Golden Circle, he swaps denim jacket for a black suit and joins Kingsman.
The Duke Of Oxford
Colonel Thomas Edward Lawrence is an archaeologist, army officer, and writer who plays a vital role in crafting a lasting legacy for Kingsman.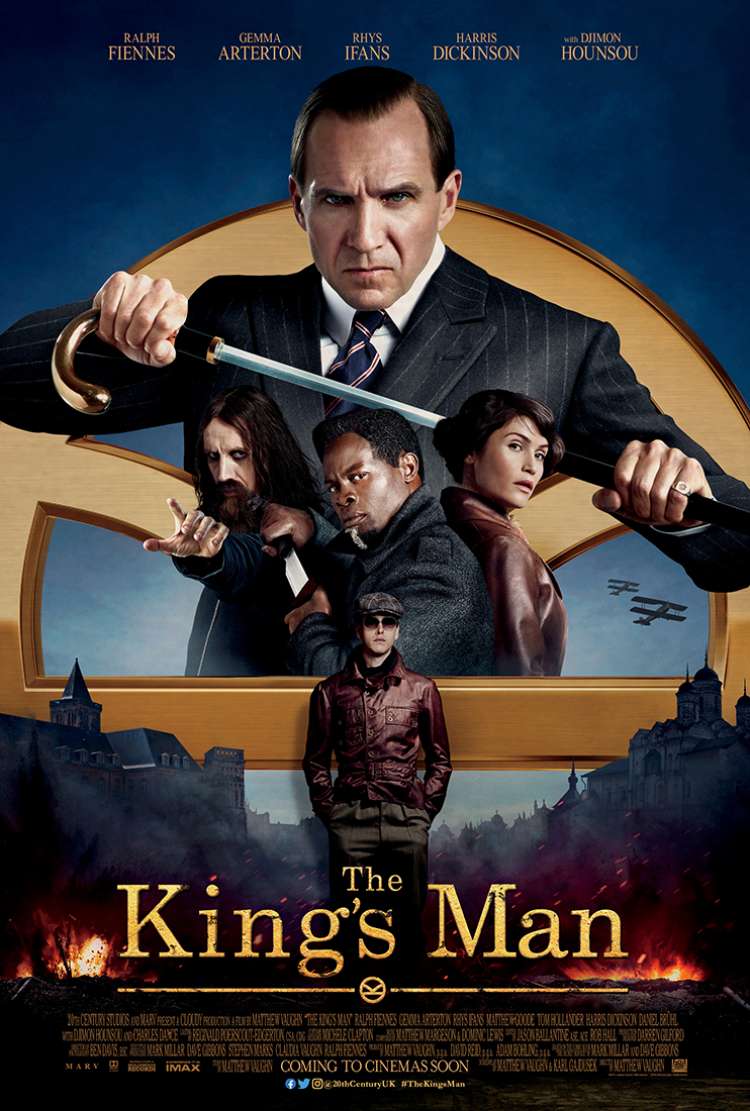 The King's Man
Witness The Bloody Origin
CLICK TO FIND OUT MORE