Trailer
The Boss Baby 2: Family Business New Trailer
---
It's a battle of the babies in the new trailer for The Boss Baby sequel.
Article Published on 07.07.2021
After a quick refresher of everything that was revealed in the first look at the film, the new trailer focuses on the mission Tim and Ted Templeton are facing. Having been turned back into their infant selves by a secret formula, the Templeton brothers are begrudgingly teaming up again to help the new Boss Baby, Tina, save the family business. But it's not just their same old sibling rivalry that will make this mission their most difficult yet, they'll also be coming up against an all-new generation of bad babies. Ted, Tim, and Tina must find a way to work together if they've got any chance of success as they're forced to face evil babies, creepy babies, jail-yard babies, and even ninja babies in a star-studded sequel that builds on its predecessor's success to bring more of what fans of the franchise love best. The Boss Baby 2: Family Business is coming to cinemas this October.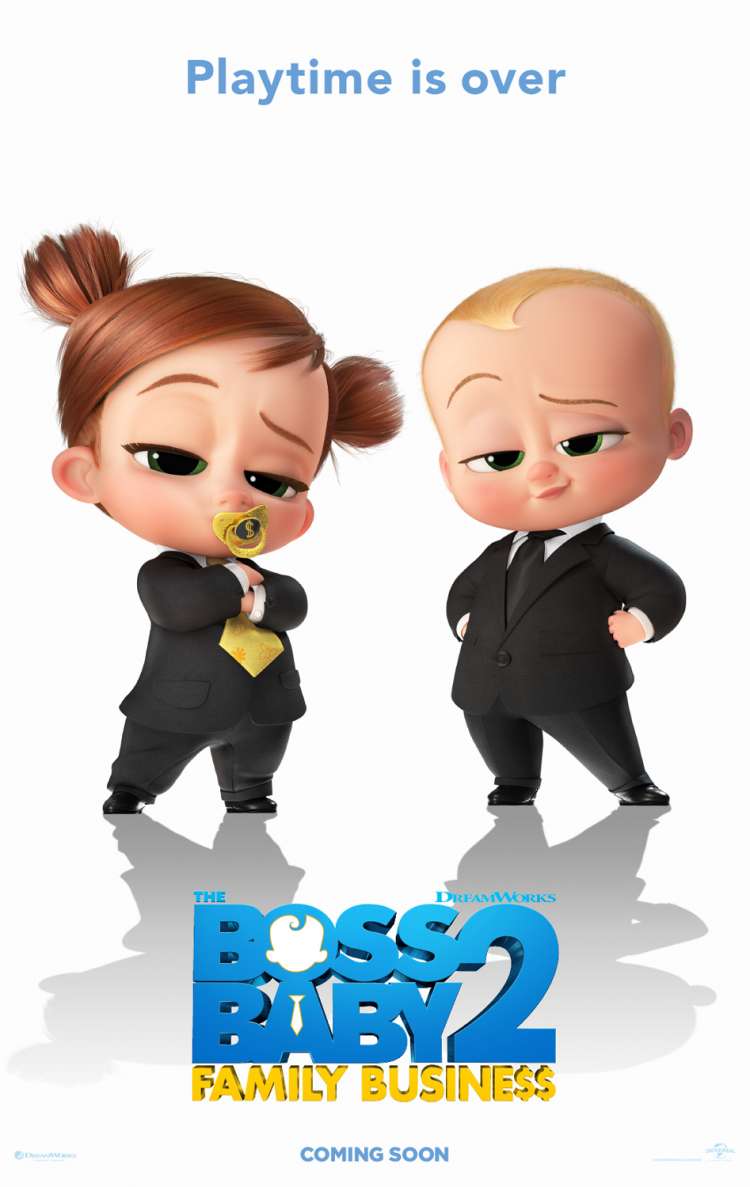 The Boss Baby 2: Family Business
Playtime Is Over
CLICK TO FIND OUT MORE
PG