Trailer
Spider-Man: No Way Home New Trailer
---
The bad guys are back in the band-new trailer for the next chapter of Tom Holland's Spider-Man saga.
Article Published on 17.11.2021
The first look at the third film in the Spider-Man "Home" trilogy saw Peter Parker enlisting Doctor Strange's help to solve his identity crisis only for the spell to go awry and trigger magical multiverse madness. Now, the long-awaited new trailer finally swings online to spill more secrets of what's in store when Spidey-verse is opened. The epic, easter egg-laden trailer is full of fantastic and fascinating footage from the film and puts Peter and MJ's relationship into focus, showcases some stunning new Spidey suits, and unleashes a plethora of familiar foes from previous Spider-Man franchises. Initially teased, but now confirmed, Alfred Molina's Doctor Octopus, Willem Dafoe's Green Goblin, Jamie Foxx's Electro, Thomas Haden Church's Sandman, and Rhys Ifans' Lizard are all back and ready to put our friendly neighbourhood hero to the ultimate test. Whether or not he'll be getting any help in the fight from fellow Web-Heads is still to be confirmed and seems will only be revealed when Spider-Man: No Way Home swings into cinemas on December 15.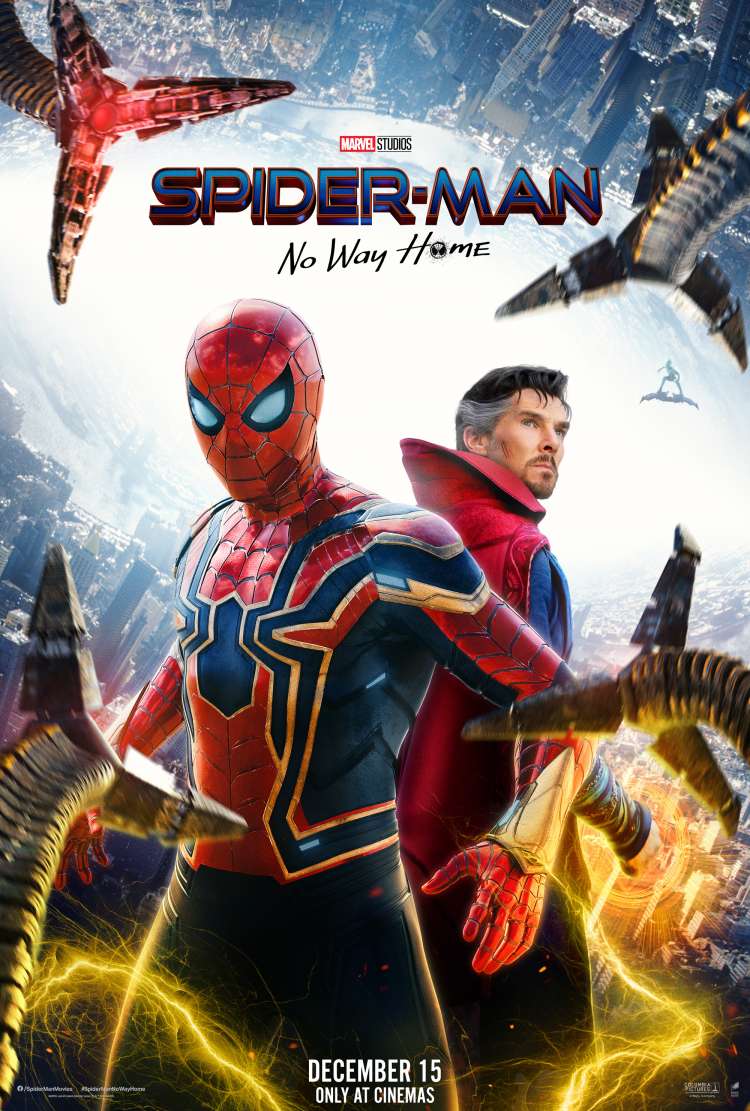 Spider-Man: No Way Home
CLICK TO FIND OUT MORE
CLICK TO FIND OUT MORE
12A