Trailer
Solo: A Star Wars Story New Poster And Trailer
---
Buckle up! The full trailer for Solo: A Star Wars Story is here, and it promises a really wild ride!
Article Published on 12.04.2018
The galaxy's most prolific scoundrels, smugglers, and rebels assemble for a bold new poster and thriller full trailer for the second Star Wars anthology spin-off. There were many doubters when it was announced Alden Ehrenreich would be taking up the mantle of Han Solo but here, striking that iconic pose - with blaster in hand - he definitely looks the part. And that is continued in the full-length trailer as he shows off more of that legendary Solo charm. We're also treated to all-new footage, a more detailed look at the movie's plot, and, most excitingly of all, a real sense of the movie's light-hearted tone. As well as closer looks at Chewie, Emilia Clarke's Qi'Ra, and Donald Glover's Lando Calrissian we finally get a glimpse of Paul Bettany's villain Dryden Vos too.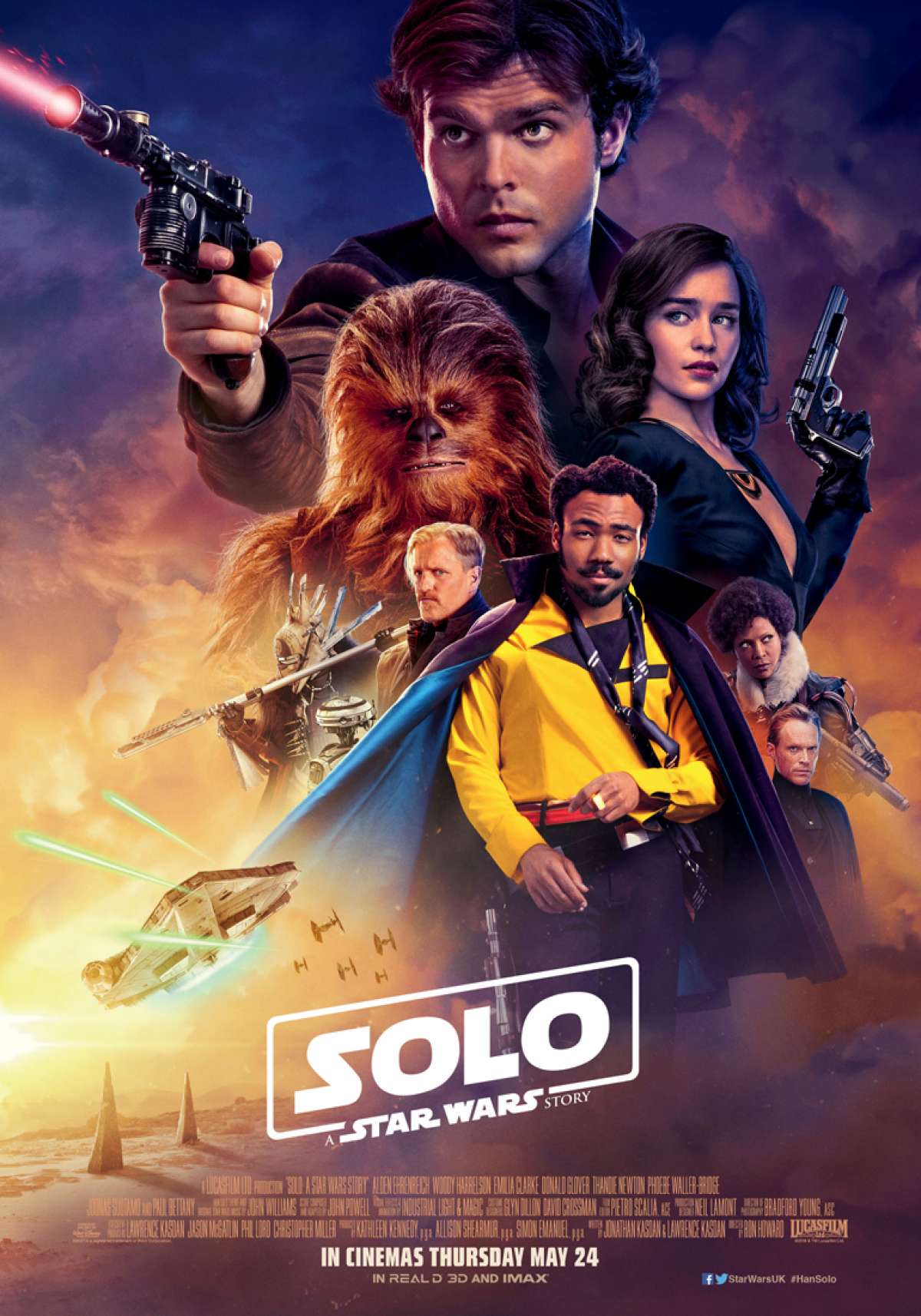 Solo: A Star Wars Story
CLICK TO FIND OUT MORE
CLICK TO FIND OUT MORE
12A