Trailer
Snake Eyes Trailer
---
A G.I. Joe favourite is unmasked in the stirring trailer for Snake Eyes.
Article Published on 18.05.2021
Opening with a wonderfully orchestrated action sequence, the trailer introduces Henry Golding in the lead role as Snake Eyes. The star of Crazy Rich Asians and Last Christmas has recently shot to stardom and has really made a name for himself as a Hollywood heartthrob, but following his recent turn as the gun-toting Dry Eye in Guy Ritchie's The Gentlemen, he continues to prove he's as much of a lover as a fighter in taking this new role as the famous ninja warrior. The trailer sets Snake Eyes as an origin story of sorts, one set long before the usually masked and mute ninja became a beloved member of the G.I. Joe team, that reveals his time training with the Arashikage in Japan. There's still so much that remains under wraps, but we are treated to some epic sword-slashing action and a look at the solid support cast that includes Andrew Koji as Storm Shadow, Úrsula Corberó as The Baroness, Samara Weaving as Scarlett, Haruka Abe as Akiko, Tahehiro Hira as Kenta and, Iko Uwais as Hard Master. More of the mysteries about Snake Eyes' secret past will be revealed when the film arrives in cinemas on August 18.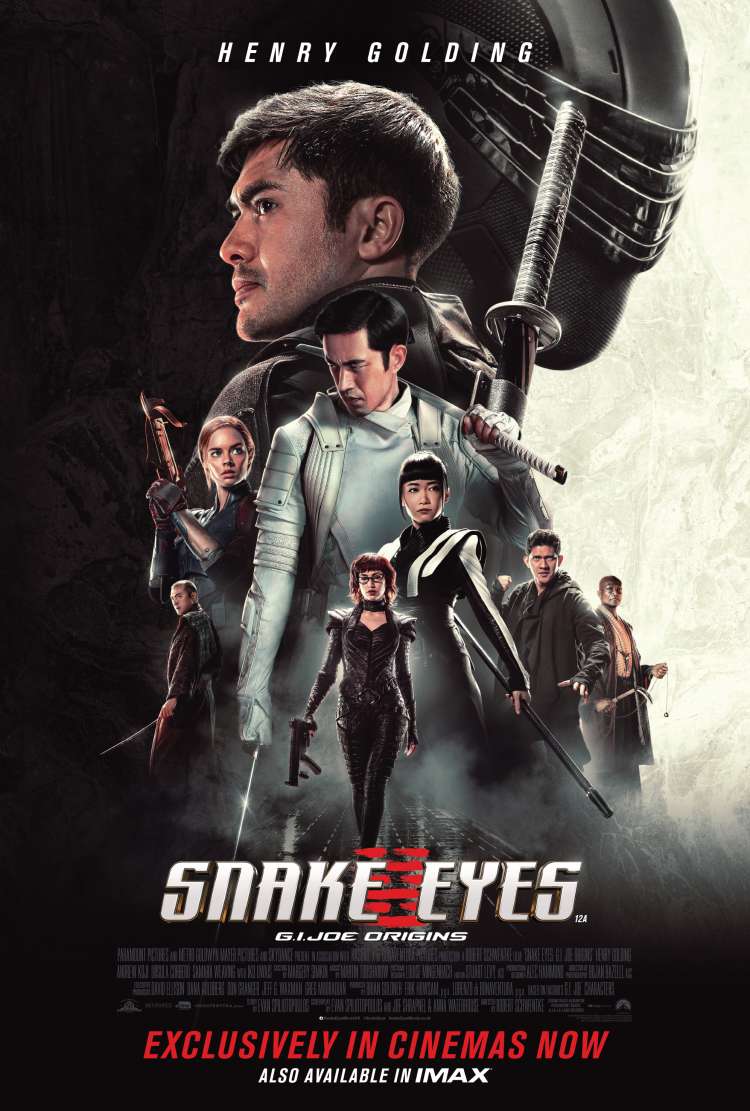 Snake Eyes
Every warrior has a beginning
CLICK TO FIND OUT MORE
12A