Feature
Dice With Death
---
Eight years after the last instalment, Paramount roll the dice on a fresh start for the G.I. Joe franchise that unravels the mysterious origins of one of its most popular characters.
Article Published on 17.06.2021
Words Robb Sheppard
Rolling ones on two dice is usually the worst result possible, and that makes Snake Eyes the perfect name for the famous G.I. Joe character as anyone who pushes their luck too far and finds themselves up against him is in big trouble.
Taking us all the way back to his training with the Arashikage in Japan, Snake Eyes unmasks the ninja warrior for a spin-off origin story set long before he became the stony-silent member of G.I. Joe team.
Henry Golding stars as Snake Eyes, but he isn't alone in bringing the iconic range of action figures to life as Andrew Koji suits up as his sword brother / sometime enemy Storm Shadow, Samara Weaving adopts the role of key ally Scarlett, Úrsula Corberó breaks bad as The Baroness, and Iko Uwais rounds out an enticing line-up as Hard Master.
Loaded with the epic action sequences the franchise is famed for, but more rooted in reality and character-focused than the previous films, Snake Eyes looks to be a safe bet for kickstarting a new slate of G.I. Joe movies to captivate fans old and new.
Going For Gold
Crazy Rich Asians
The role that made the world sit up and notice Henry Golding. Svelte, stylish, and oh-so suave, the "women want him and men want to be him" cliché could easily be about him.
Last Christmas
Golding makes Christmas the most wonderful time of the year when he saves Emilia Clarke's Kate in this feel-good festive romcom. Silly? Yes. Saccharine? Yes. Will we wait until December before watching it again? No!
The Gentlemen
Golding proves he can pack a punch as well as pull heartstrings with his appearance as Dry Eye in Guy Ritchie's crime caper. Now the star of Snake Eyes, he's clearly adept as a lover and a fighter. In fact, Henry Golding for Bond?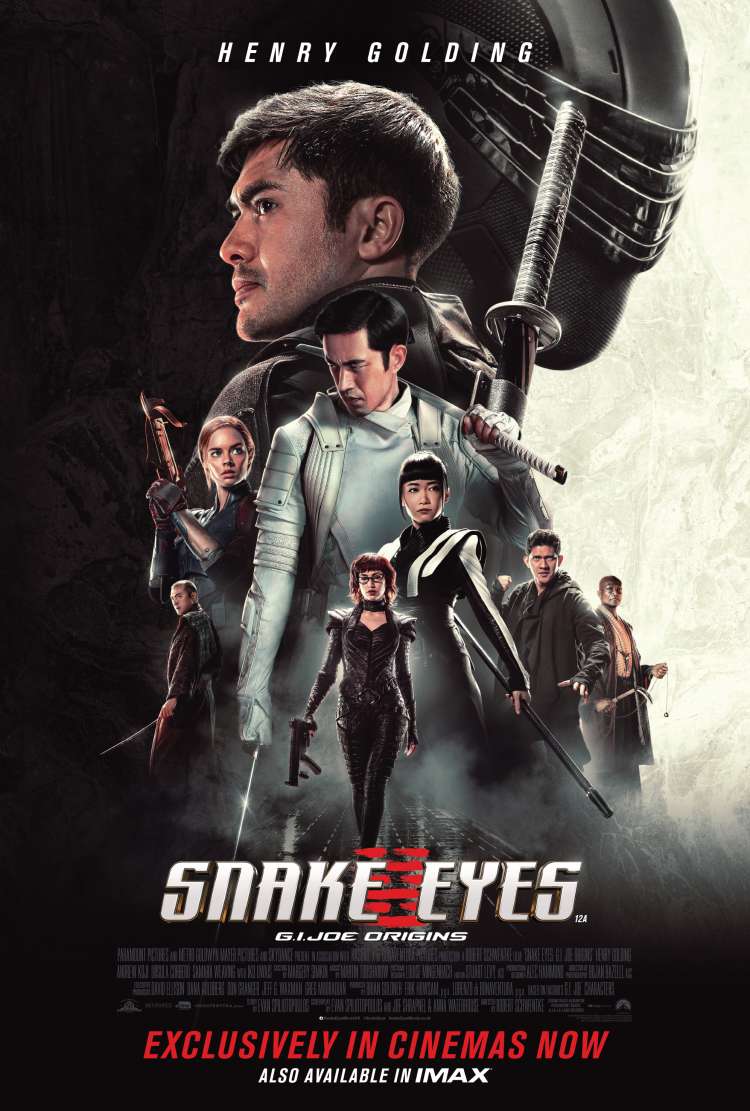 Snake Eyes
Every warrior has a beginning
CLICK TO FIND OUT MORE
12A