Trailer
Snake Eyes Final Trailer
---
An action-packed final trailer for Snake Eyes spills the secrets of the G.I. Joe origin story.
Article Published on 19.07.2021
Having kept so much under wraps for so long, the new Snake Eyes trailer really ramps up the excitement as it finally reveals what the G.I. Joe origins spin-off has in store. Fists fly from start to finish in a trailer that introduces us to Henry Goldin's hero who saves the life of a man who turns out to be the heir apparent to an ancient Japanese clan. Andrew Koji's character, Storm Shadow, explains that the Arashikage has trained ninjas for over six centuries and his saviour has just become their newest student. There's some wonderful fight choreography on show as we're treated to some of the training sequences as Iko Uwais' Hard Master prepares our hero to face the three challenges of the warrior. The trailer also includes the first mention of Cobra, the notorious terrorist organisation that's looking to take over the world, as well as our best look yet at the rest of the supporting cast, including Úrsula Corberó's Baroness, Samara Weaving's Scarlett, Haruka Abe's Akiko, and Tahehiro Hira's Kenta. There are high-speed chases, scintillating swordplay, and a terrific final shot of Snake Eyes suiting up Iron Man-style for a film that spills the secrets of his origins and promises plenty of action along the way. Discover what hides behind the mask when Snake Eyes comes to cinemas on August 18.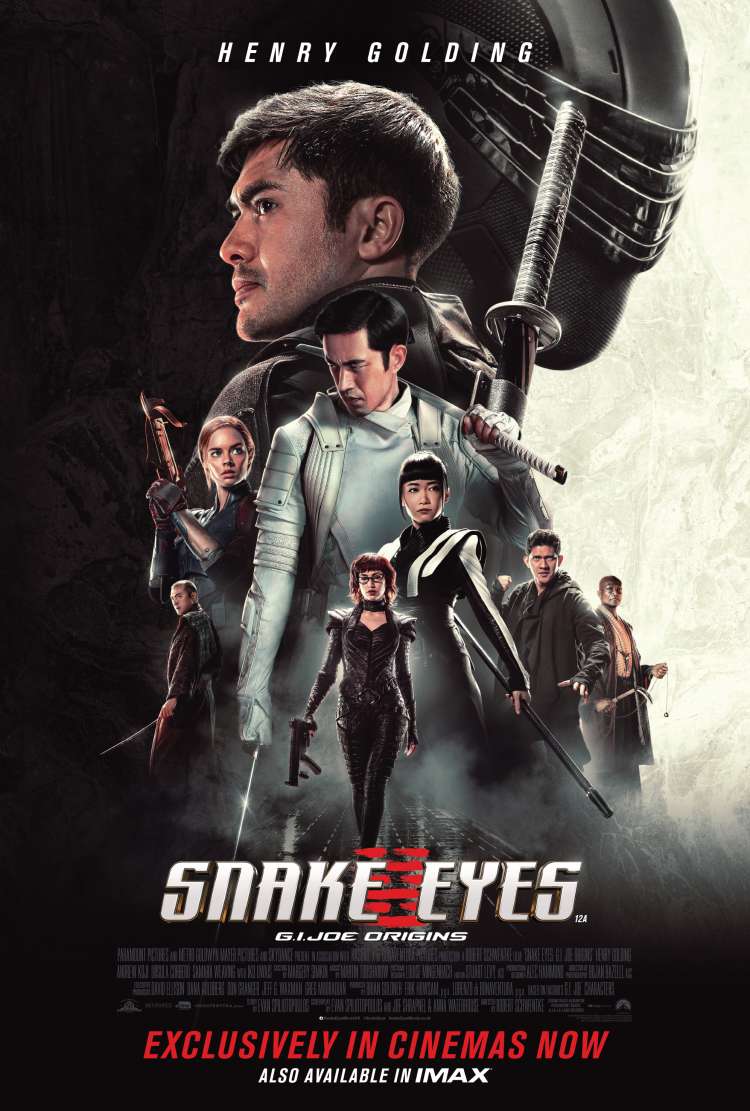 Snake Eyes
Every warrior has a beginning
CLICK TO FIND OUT MORE
12A