Trailer
Ron's Gone Wrong Trailer
---
Barney and his robo-buddy boot up a new era of friendship in the first look at the brand-new animation Ron's Gone Wrong.
Article Published on 08.06.2021
The trailer for the first feature film from British studio Locksmith Animation takes us to a near-future where every kid has the digital device of their dreams: a B-Bot, a robot-companion that's all the rage and every kid's new best friend. Well, everyone except Barney, a socially-awkward middle school kid who opens his belated birthday present to find there's something not quite right with his brand-new best friend out of the box. With a dodgy connection and more than one screw loose, Ron isn't quite what he hoped and the trailer showcases some of his hilarious malfunctions as the pair set out to navigate their new friendship and help Barney survive school life. With a stunning original art style from 20th Century Studios and Locksmith Animation and featuring an exciting voice cast including Jack Dylan Grazer, Zach Galifianakis, Olivia Colman, and Ed Helms, Ron's Gone Wrong will boot-up a new era of friendship in cinemas this October.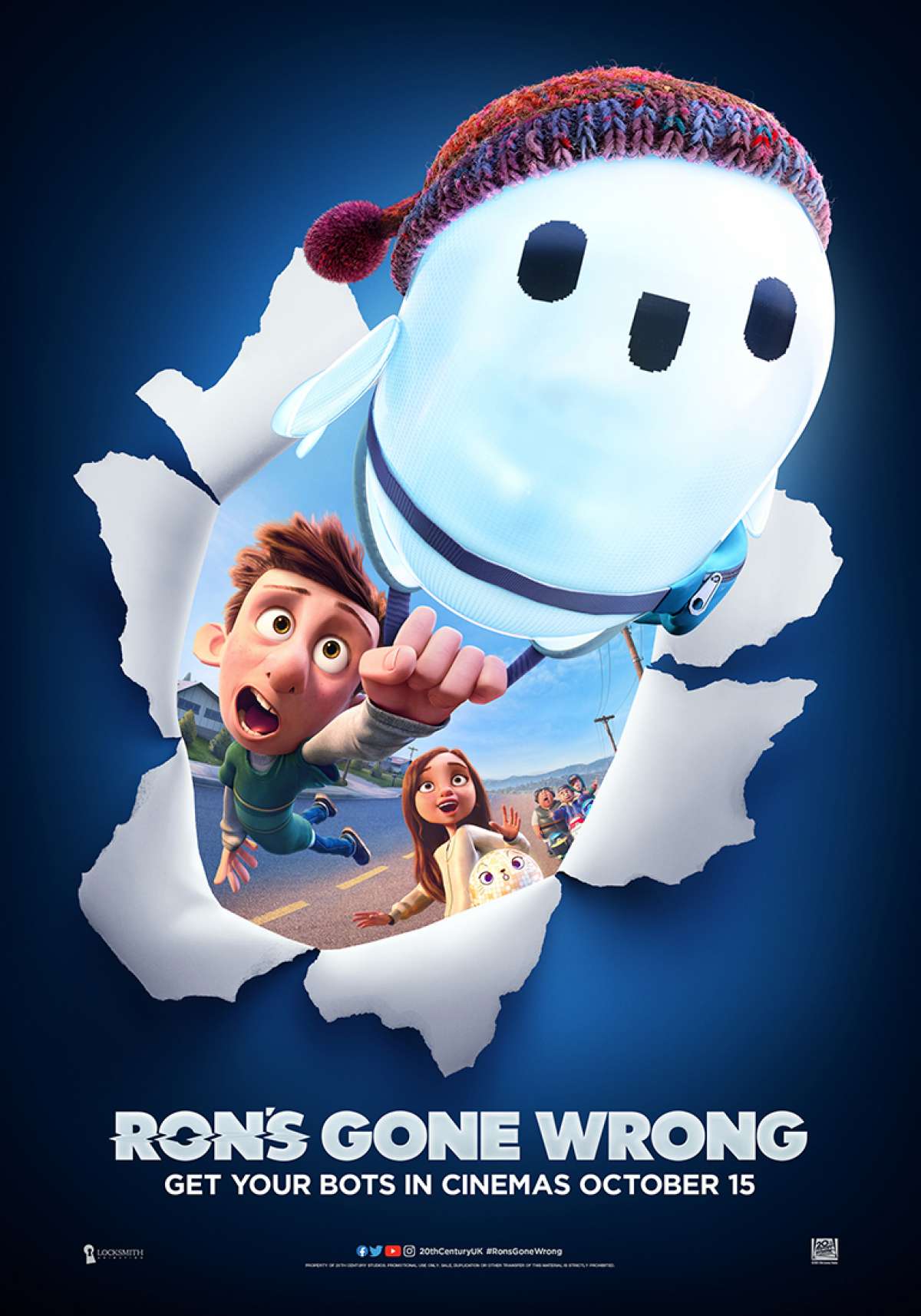 Ron's Gone Wrong
A new error of friendship begins
CLICK TO FIND OUT MORE