Feature
Mi Robot
---
When young Barney's brand-new robo-buddy suffers severe glitches, both boy and bot are launched on a journey of discovery in an original animation about finding friendship in the digital age.
Article Published on 16.08.2021
Words Harry Faint
Introducing B-Bots, your digital companion, the gateway to the next frontier in digital play, creation, and friendship. These best friends out of the box have rocketed their way to becoming the must-have gadget across the world. When twelve-year-old Barney strikes gold and receives one as a late birthday gift from his dad, his dreams of friendship and fitting in are finally realised, or so he thinks…
As it turns out, while everyone else's B-Bot works with ease, Barney's bot Ron is far, far from perfect. In fact, Ron malfunctions and glitches so badly that he often stares blankly into space as he buffers endlessly. Though initially disappointed, Barney soon rises to the challenge and sets out to teach Ron the ways of a world that's becoming exponentially digitally connected.
Brand-new British animation studio Locksmith Animation announces their arrival with a beautifully animated, hilarious, and heartwarming friendship-building story featuring the voices of The Hangover's Zach Galifianakis, Academy Award-winner Olivia Colman, and Jack Dylan Grazer, who recently starred in Pixar's Luca.
In the wake of a couple of years that has served a stark reminder of the true value of friendship and togetherness, this timely animation is sure to bring as many smiles as tears in highlighting the importance of staying connected.
Build-A-Robo-Bestie
R0NB1NT5CAT5CO aka Ron joins the list of lovable robot assistants in cinema history. Here are some of our favourite nuts and bolted pals.
Baymax
The inflatable, huggable, and oh-so-lovable personal healthcare companion created by Hiro's brother becomes part of the superhero team that is Big Hero 6.
R2-D2
A science fiction icon. The Star Wars fan-favourite may look like a dustbin on wheels, but it plays a pivotal role in the safety of the entire galaxy.
Gerty
In Duncan Jones' sci-fi masterpiece, Gerty is the onboard robot assistant who helps Sam Bell with his day-to-day research on the Moon, but be warned, this seemingly all-caring A.I. knows more than you think about the truth of the mission.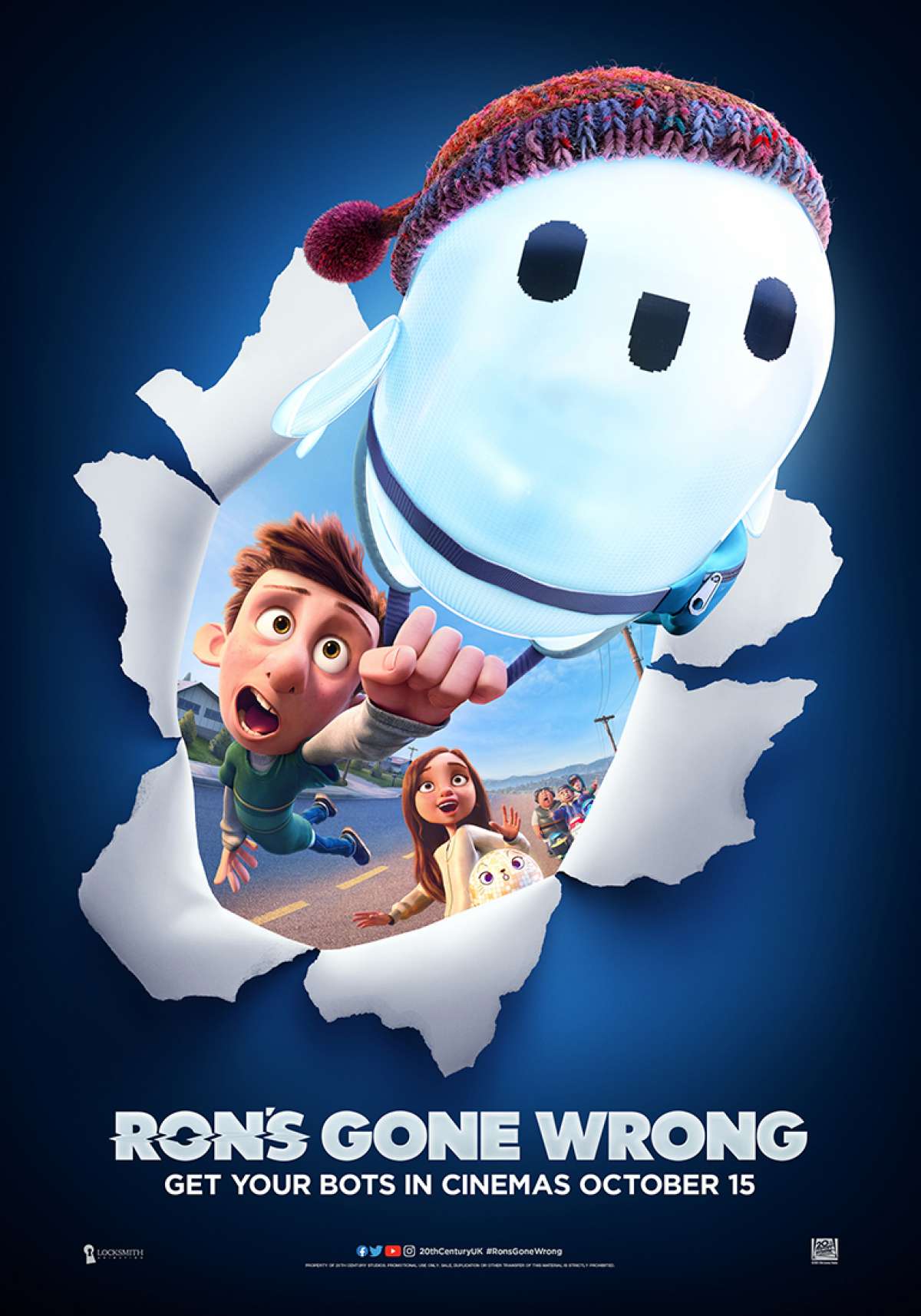 Ron's Gone Wrong
A new error of friendship begins
CLICK TO FIND OUT MORE