Trailer
Respect Trailer
---
A powerful new trailer for the Aretha Franklin biopic proves just how perfectly cast Jennifer Hudson is as the Queen of Soul.
Article Published on 20.05.2021
Everything we've seen so far has already been enough to prove how perfect Jennifer Hudson is for the role of Aretha Franklin, and the new, more detailed trailer only furthers those first impressions. The powerful trailer takes us on a whistle-stop tour of Franklin's life and career as we see her speed from a gifted young gospel singer to a struggling artist who finds her voice and claims the throne as the Queen of Soul. There's a better look at her powerhouse performance in a film that showcases all of the singer's highs and lows as well as her almighty renditions of Franklin classics Think, (You Make Me Feel Like) A Natural Woman, and, of course, Respect. There's also some room in the spotlight for the supporting cast that includes Skye Dakota Turner as young Aretha Franklin, Audra McDonald as her mother, Forest Whitaker as her father, Mary J. Blige as singer Dina Washington, Marlon Wayans as her first husband, and Marc Maron as legendary Atlantic Records producer Jerry Wexler. Saycon Sengbloh and Hailey Kilgore complete the ensemble as Franklin's sisters, Erma and Carolyn, who both appear in the trailer's key moment devising the background vocals to Franklin's legendary version of Respect. Find out what it means in cinemas September 10.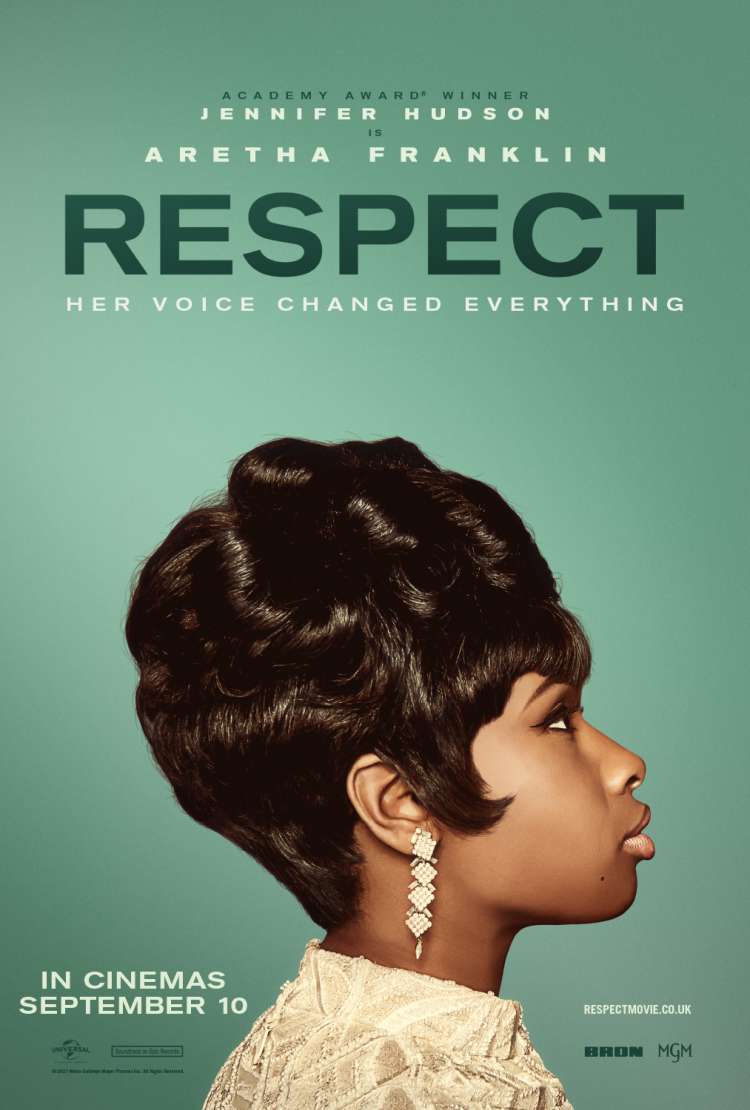 Respect
Find Out What It Means
CLICK TO FIND OUT MORE
12A