Feature
Spell It Out
---
Jennifer Hudson is Aretha Franklin as the story of the Soul music superstar, civil rights activist, and undisputed icon comes to cinemas.
Article Published on 16.08.2021
Words Robb Sheppard
Respect charts Aretha Franklin's incredible career as she rises from child gospel star to become the Queen of Soul, while staring down discrimination in the music industry and systematic racism in wider society.
Franklin paid Jennifer Hudson the highest honour any performer could receive when she personally hand-picked her as the one to star as her onscreen. Such overwhelming trust also comes with tremendous pressure and expectation, thankfully the former American Idol finalist, Oscar-winning star of Dream Girls, and Grammy-winning musician continues to prove she's worthy of such respect.
This is undoubtedly Hudson's show, but much like backing vocalists harmonising with Franklin on stage, a strong support cast has been assembled to complement her lead performance. Oscar-winner Forest Whitaker makes his third appearance as the father of one of Hudson's characters as he takes the role of Baptist minister C L Franklin whose paternal support propelled her to superstardom. Six-time Tony-winning stage star Audra McDonald co-stars as Aretha's mother, while Marlon Wayans of White Chicks fame shows his serious side as Franklin's producer and first husband Ted White.
We all know R-E-S-P-E-C-T spells respect, now it's time to find out what it means.
The Queen Onscreen
The Blues Brothers
Miss Franklin doesn't just appear on the iconic soundtrack to the epic 80s comedy; she puts in a shift as the Soul Food Café owner. Her man learns not to sass the Queen through a blistering rendition of "Think".
Forrest Gump
When Forrest and best friend Bubba are enlisted to support the war effort in Vietnam, their commanding officer Lieutenant Dan dishes out a hefty helping of tough love, with Franklin's "Respect" as a fitting backdrop.
Goodfellas
Franklin's "Baby, I Love You" plays whilst gangster Henry Hill's girlfriend gets set up with a swanky apartment behind the back of wife, Karen. Scorsese's crime classic doesn't shy away from people getting what they're due and it doesn't end with a happy ending.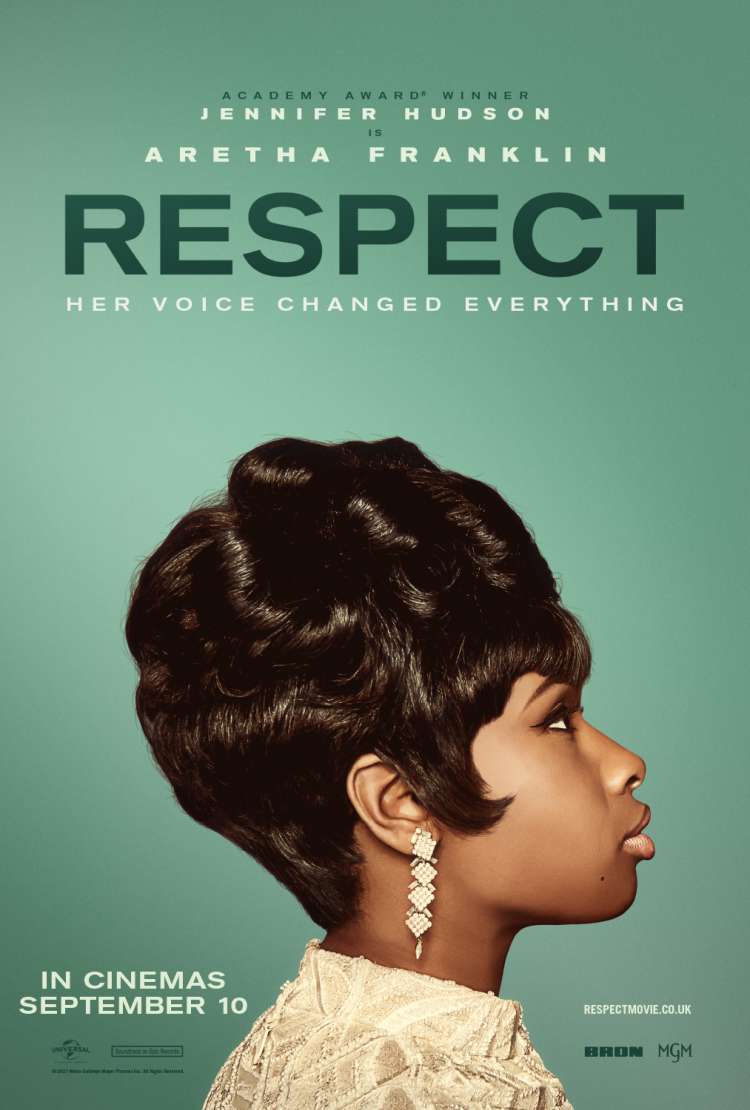 Respect
Find Out What It Means
CLICK TO FIND OUT MORE
12A