News
New release dates for A Quiet Place 2, Fast 9, and Minions 2
---
Paramount and Universal announce calendar changes for upcoming movies, including one that means a film will be arriving a lot sooner than expected.
Article Published on 05.03.2021
That's right, you read that correctly, Paramount have confirmed that John Krasinski's sequel to A Quiet Place starring Emily Blunt, Millicent Simonds, and Cillian Murphy will no longer be releasing in September now that it's been brought forward four months to 4 June, with previews on 31 May & 3 June . It's news that will come as a huge sigh of relief to fans who have been waiting more than a year to catch up with the Abbot family following their successful survival in the original film's intense finale. After all, it seems only fair that one of the first major films to be delayed due to coronavirus could be among the first to reopen cinemas should the release from lockdown continue as planned. The new date for A Quiet Place Part II coincides with a small setback for Fast & Furious 9 as Universal aviod any chance of the releases clashing and push the release back to 8 July. In more disappointing news from Universal, Minions 2: The Rise Of Gru has been delayed by a year once again. The delay to the Minions sequel and fifth instalment of the Despicable Me franchise overall means you and your little minions will have to wait until July 2022 to discover the despicable origins of Gru.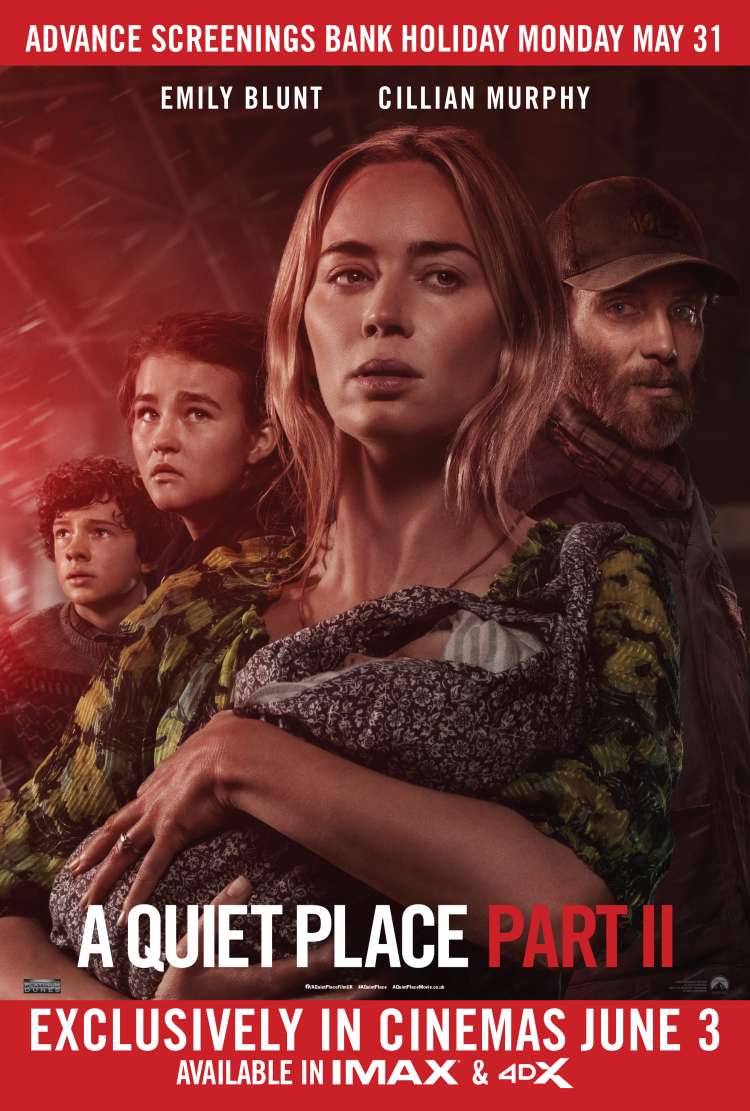 A Quiet Place Part II
Silence Is Not Enough
CLICK TO FIND OUT MORE
15