News
New Logan Lucky Poster
---
Stunning illustrated poster for Soderbergh's hilarious heist comedy breaks out
Article Published on 21.08.2017
Showcasing the exceptional talent of artist Adam Stothard, the sublime alternative poster presents the film and its key players in gorgeous illustration. Channing Tatum, Adam Driver, Riley Keough, and Daniel Craig's explosive Joe Bang all feature but that's not all Logan Lucky has to offer as Academy Award-winning director Steven Soderbergh has assembled an all-star ensemble that also includes Seth MacFarlane, Katie Holmes, Katherine Waterston, and Hilary Swank.
Head over to Adam's website to check out more of his stunning alternative movie posters: Adam Stothard Illustration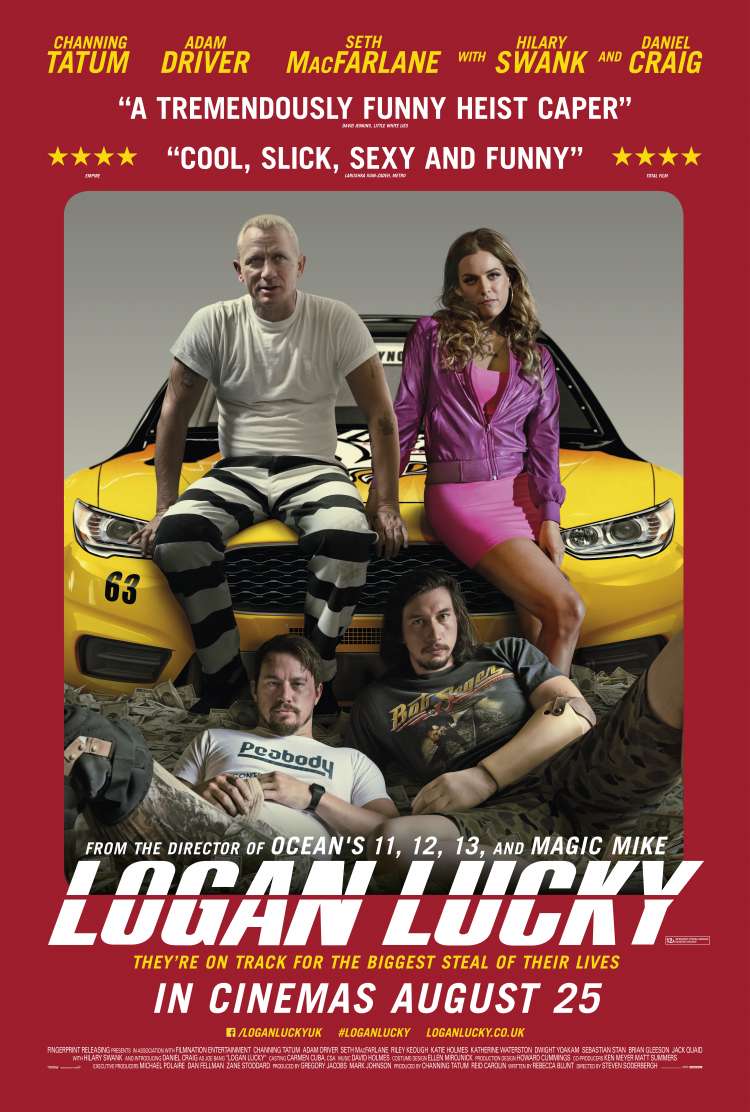 Logan Lucky
They're on track for the biggest steal of their lives.
CLICK TO FIND OUT MORE
12a