Trailer
Logan Lucky Poster And Trailer
---
Debut UK poster and new trailer for Logan Lucky shows off its stars
Article Published on 26.07.2017
Showcasing the film's stellar cast in true Soderbergh style, the beautifully simple poster flaunts the strong early praise the Academy Award-winning director's long-awaited return has received.
Racing out alongside the UK poster is a slick new trailer that doesn't really show us anything new but strips down the hilarious heist caper into a well-oiled 60 seconds.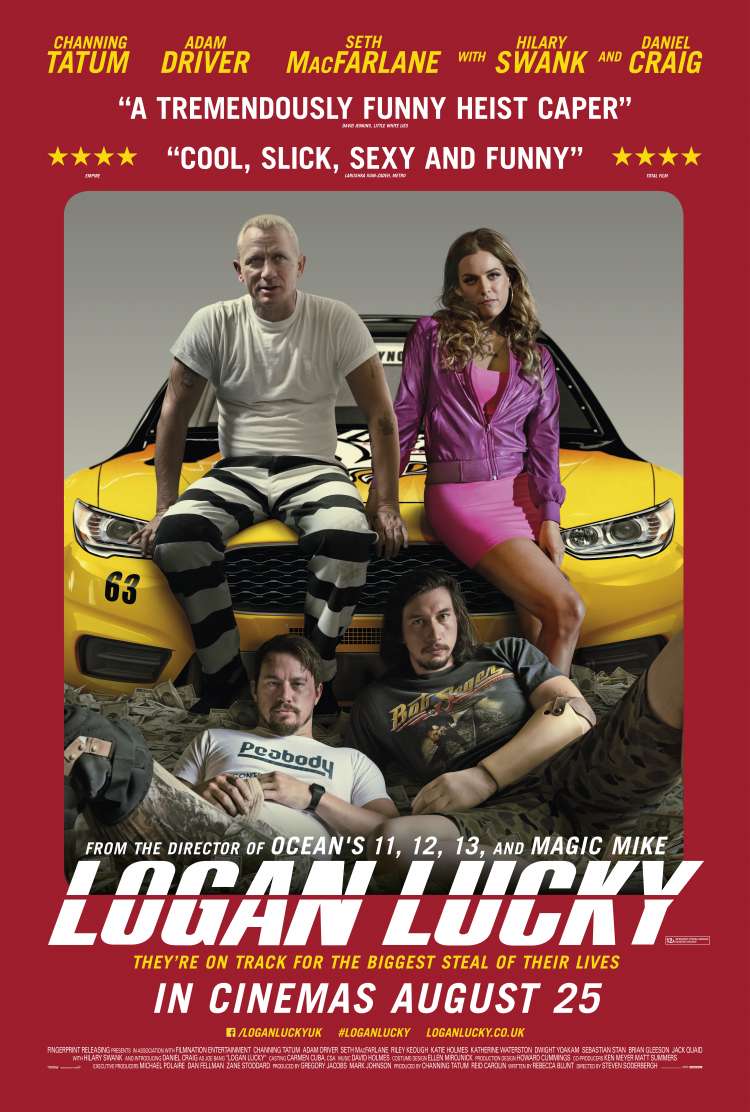 Logan Lucky
They're on track for the biggest steal of their lives.
CLICK TO FIND OUT MORE
12a