Trailer
Last Night In Soho Trailer
---
Dreams become all too real in the new trailer for the psychological thriller from the imagination of Edgar Wright.
Article Published on 08.09.2021
The teaser took us back to the swinging sixties to show us how a girl from modern-day London is mysteriously able to travel through time and let her wildest dreams come true. Now, a new trailer arrives to shed more light on the mind-bending mysery from director Edgar Wright where dreams become nightmares. After once again following Thomasin Harcourt McKenzie's aspiring fashion designer Eloise down the rabbit hole into the past where she forms a strange connection to dazzling wannabe singer named Sandi, played by Anya Taylor-Joy, the new trailer shockingly reveals that night ends with Sandi's murder. Not only that, but the man Eloise believe is responsible is Sandi's partner, played by a menacing Matt Smith. The line between past and present is set to splinter as Eloise races to save Sandi, which puts her in the path of the prime suspect in the present, played by a terrifying Terence Stamp. Last Night In Soho is sure to give audiences a night they'll never forget when it arrives in cinemas on October 29.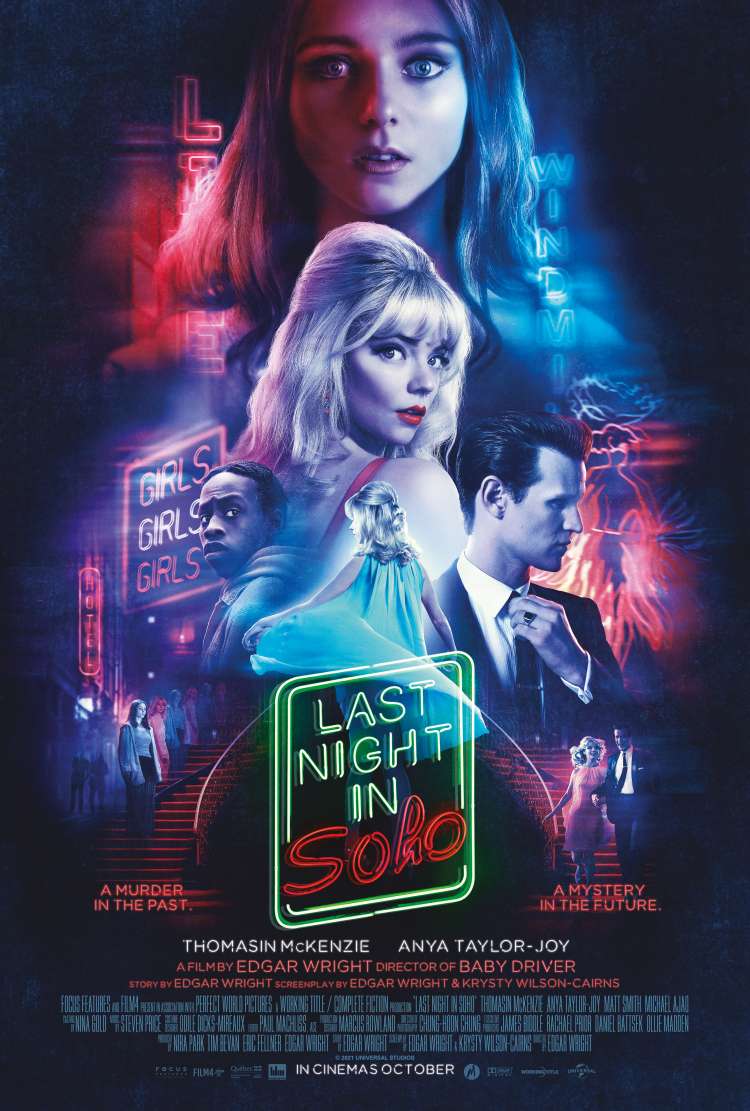 Last Night In Soho
Dreams Really Do Come True
CLICK TO FIND OUT MORE
18